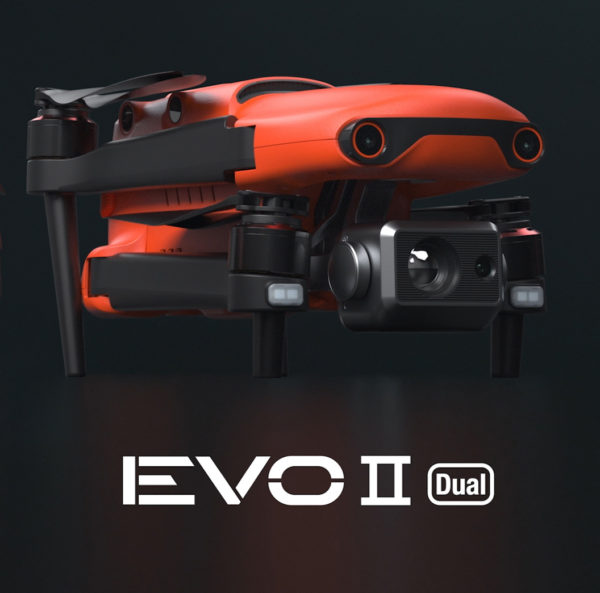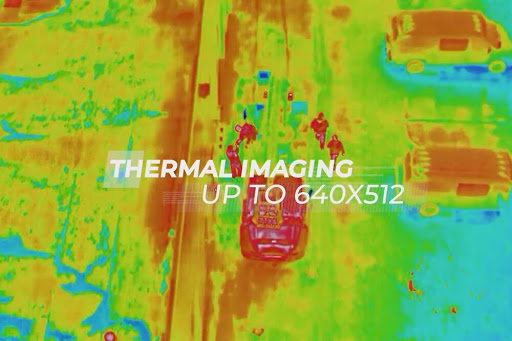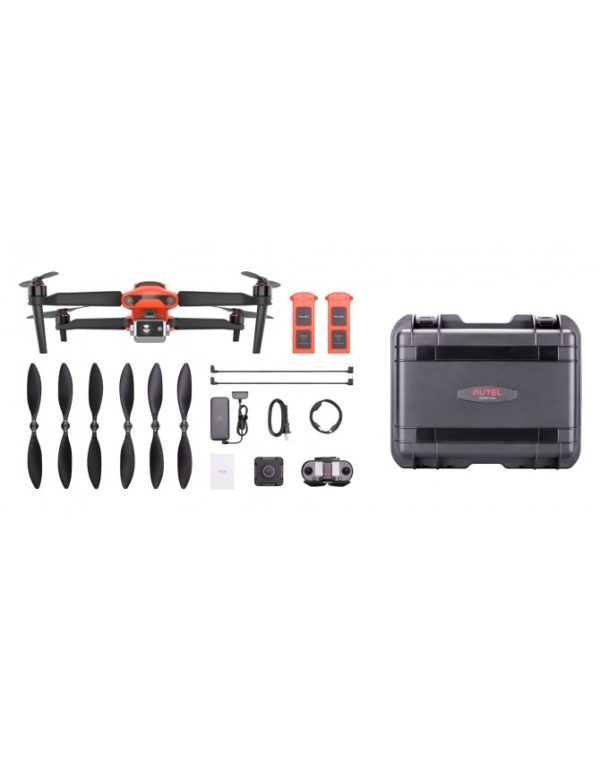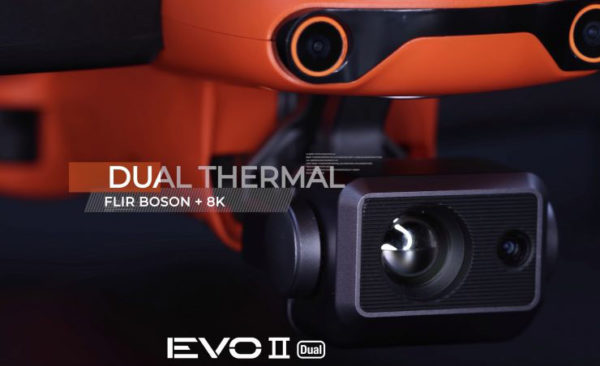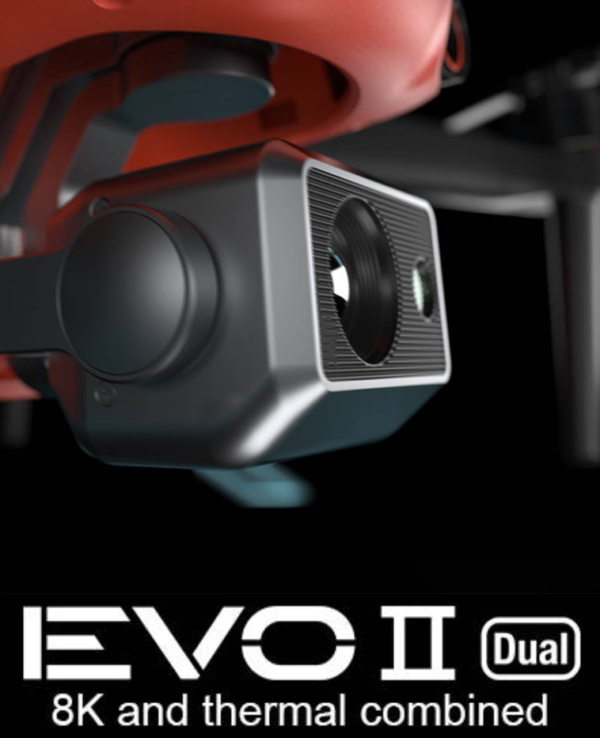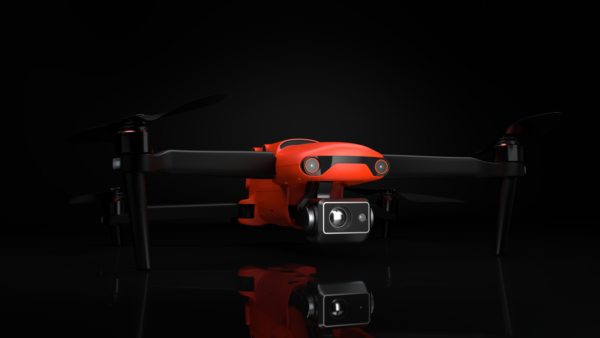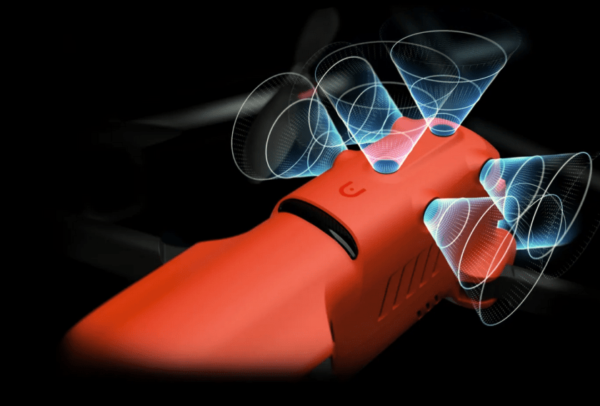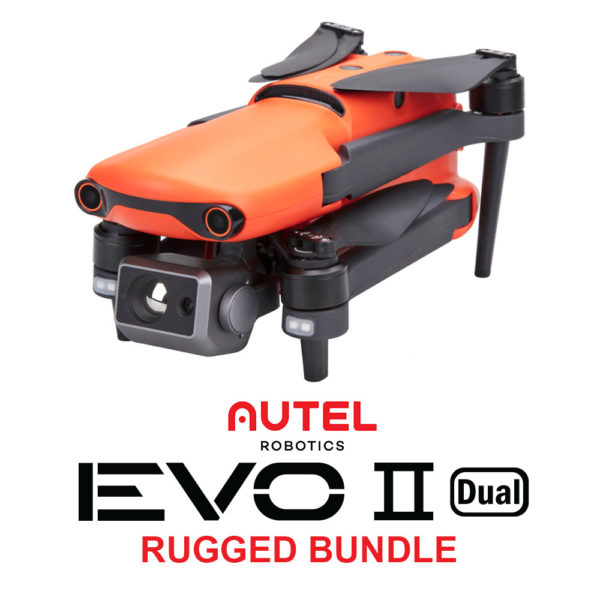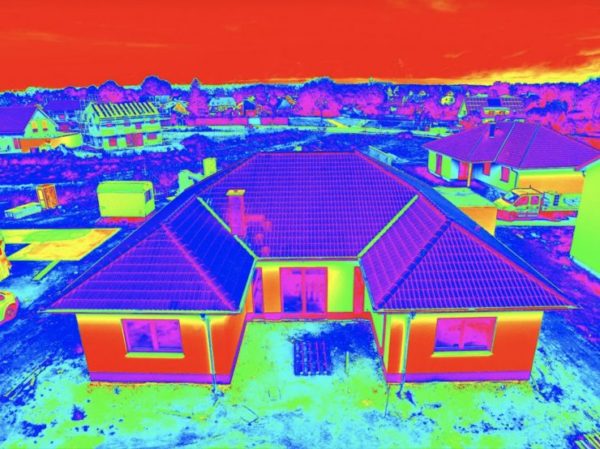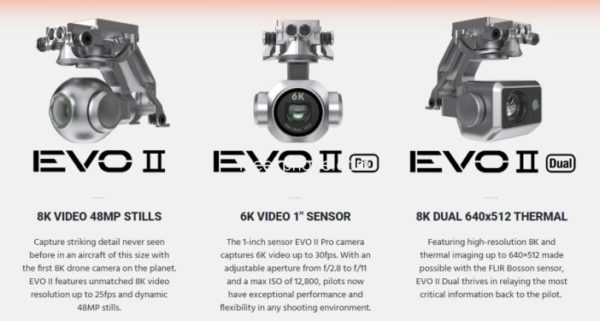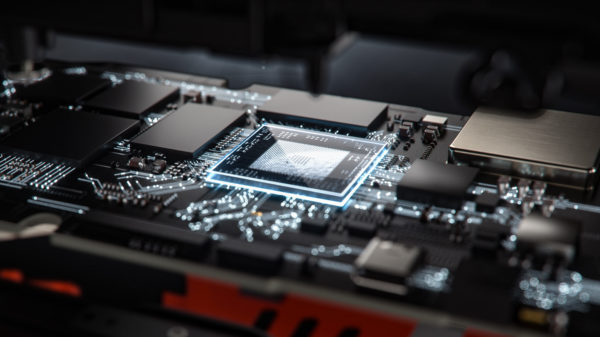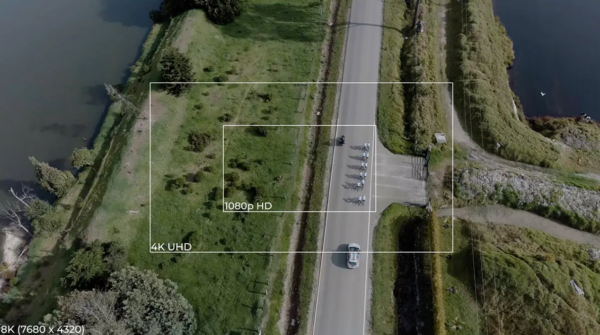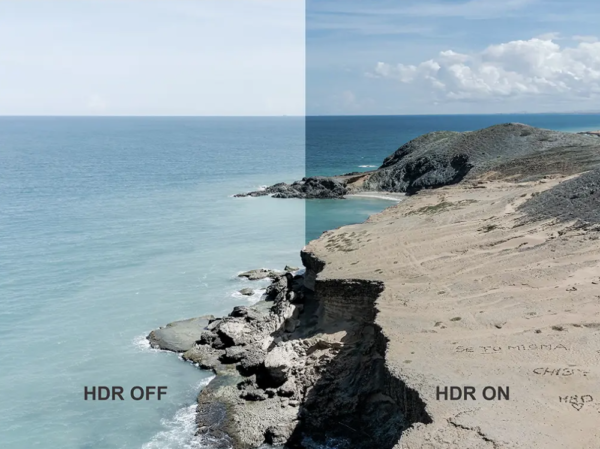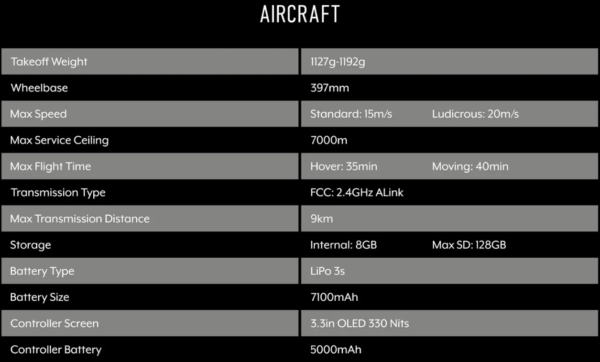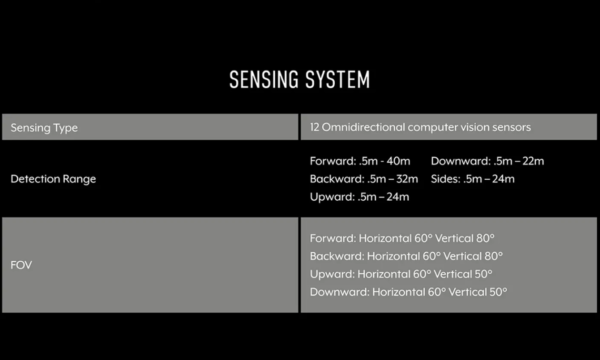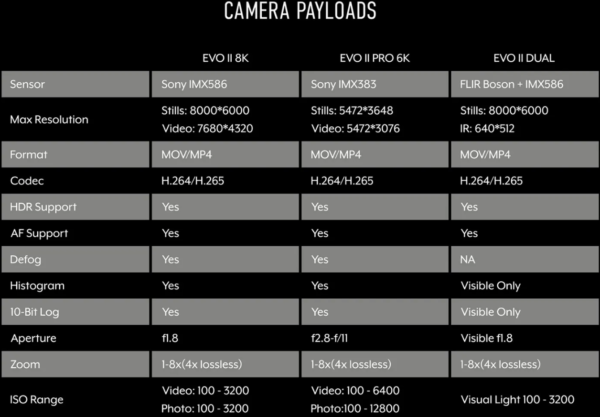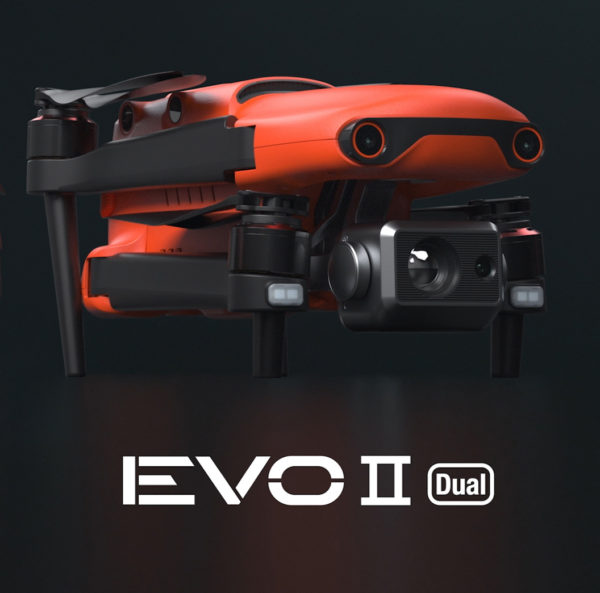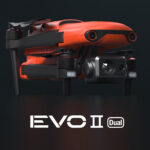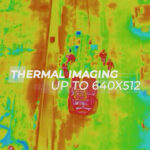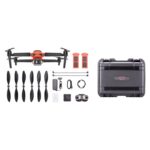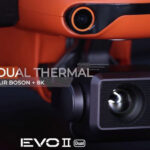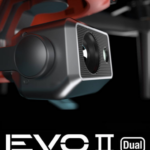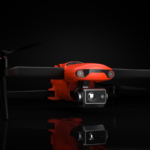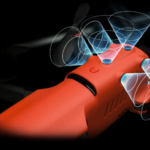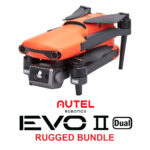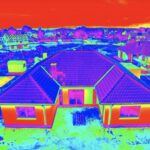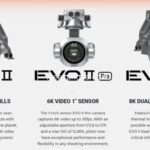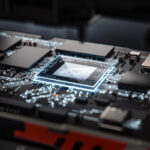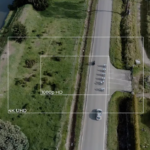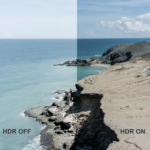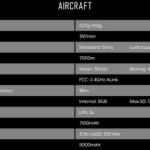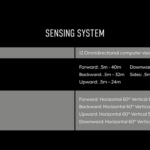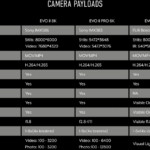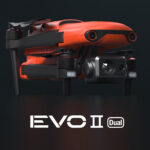 Autel Robotics EVO II Dual 8K & Boson Thermal 640×512 30Hz & 1-Year Pix4Dreact Mapping Software
-
EVO II Dual features unmatched 8K video resolution up to 25fps and dynamic 48MP stills
FLIR Boson thermal sensor with 640×512 resolution, 30Hz refresh & 14mm focal length
Switch between visible and IR light spectrums while flying
Flight times up to 40 minutes
No geo-fencing / No flight restrictions / No forced updates
12 image sensors create a 3D world for omni-directional obstacle avoidance
2.4Ghz antennas for up to a 9km range and better reception in urban areas
Built-in 3.3-inch OLED display allows pilots the freedom to fly without a mobile device
Military-grade hard case manufactured for Autel by GPC
Description
In-stock & ready to ship from the USA
We are an Autel Robotics authorized new drone sales dealer – Contact us today to begin the purchase procedure for the Evo II Dual, ask for more details, or for pricing questions. The Evo II Dual in in-stock & ships direct from the warehouse upon order completion.
PERFORMANCE
A tool that works as hard as you do. Designed with portability in mind, EVO 2 Dual is built with quality craftsmanship. Each component of EVO 2 goes through multiple tests before assembly and every aircraft must pass a rigorous flight test before it leaves the factory
Boasts flight times up to 40 minutes with a range of 5.5 miles
2.4Ghz antennas for up to a 9km range and better reception in urban areas
Captures unmatched 8K video and dynamic 48MP stills in the visible light spectrum
Captures thermal imaging at 30Hz. with an industry leading 640×512 resolution – considerably higher than the DJI Mavic Enterprise counterpart
12 image sensors create a 3D world for omni-directional obstacle avoidance
Built-in 3.3-inch OLED display allows pilots the freedom to fly without a mobile device
Top speed of 45mph (72kph) allowing to go farther, faster
Evo II Dual Camera Specifications
Sensors: 1/2″ CMOS + FLIR LWR
ISO: 100-3200
Max Resolution: 8000×6000 (visual), 640×512 (IR)
Bitrate: 120mbps, 10-bit
Impressive 640×512 resolution, 30Hz refresh rate and 14mm focal length from the FLIR Boson sensor
Military-grade Boson sensor for reliable and high-resolution imaging
Selectable color palettes allow for easy identification of IR image
Video Introduction: Commercial use of the Evo 2 Dual
PERFORMANCE
Professional Usage:
First Responders: EVO II Dual transmits the most crucial information back to the pilot and allows for Live Deck backward compatibility so your team can make informed decisions in the most stressful of circumstances. From case to air in under 30 seconds with no flight restrictions, no forced updates, and no repeat calibrations, first responders can make every second count.
Investigators: Several features of EVO II Dual makes it an excellent tool for investigators who build their cases based on accuracy. With the ability to produce 8K 24fps RGB video and up to 640×512 30Hz thermal recording, investigators can view and capture a 360-degree view of the site on EVO II Dual's remote controller.
Construction and Industry: In the industry of engineers, contractors, and project managers, it's essential that your drone works as hard as you do and can capture even the smallest details in real-
time. Features such as EVO II Dual's Picture in Picture Mode can record up to 1080p at 30fps and overlays thermal imaging to standard RGB footage, allowing the pilot to view both simultaneously.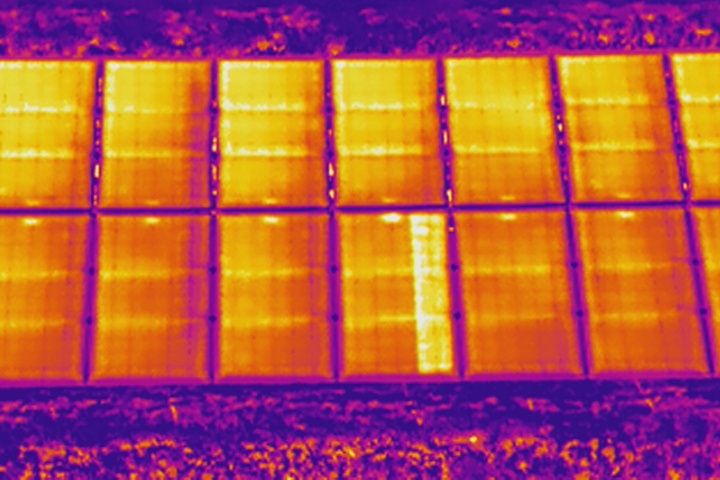 Connect Autel Live Deck to display live on any device *Sold separately*
A high-definition live feed from the EVO 2 drone camera can be displayed on your remote control's screen or connect with Autel Live Deck to displayed on any device including computer, tv, phone, etc. Of course, Images and videos can be stored in the aircraft's onboard memory or on a micro SD card.
Adjust field-of-view to any angle from 0° to 90° while flying
EVO II Pro Drone contains a high-precision 3-axis gimbal that keeps the camera steady while the aircraft is flying, ensuring image stability and clarity. Also, You can use the remote control's gimbal pitch dial to adjust the pitch axis to any angle from 0° to 90° at any time.
Cameras interchangeable
Autel EVO II Series Drones is one aircraft with three camera options. All cameras for Evo II can be purchased separately and are interchangeable!
Military-grade hard case manufactured for Autel by GPC
GPC's hard case made specifically for the Autel Evo 2 Dual includes robust composite construction, water & weather resistance and a custom foam cutout for the Evo 2 Dual and it's contents.
Designed with portability and reliability in mind, EVO II Dual is the tool that gets the job done. Complete with a high-resolution 8K sensor and thermal imaging up to 640×512 made possible with the FLIR Boson sensor, EVO II Dual relays the most critical information back to the pilot. With features including Visible Light mode and Picture in Video, first responders, contractors, and business owners now operate efficiently, safely, and are more effective.
Included with EVO II Pro is a smart controller featuring a built-in 3.3-inch OLED display, eliminating the need for a mobile device. With a four-hour battery life and an ergonomic, compact design, pilots can easily pack and fly on the go.