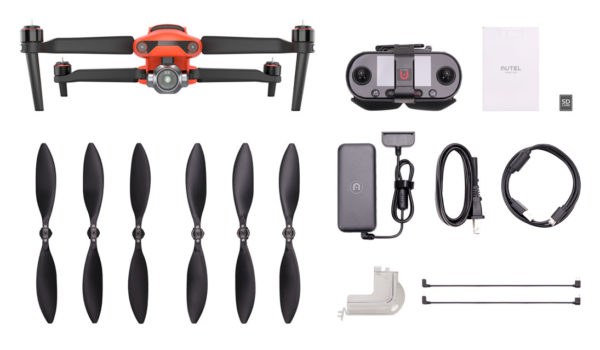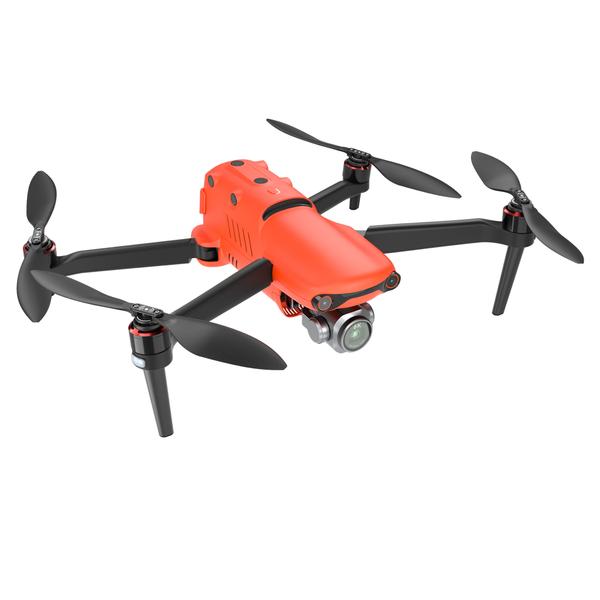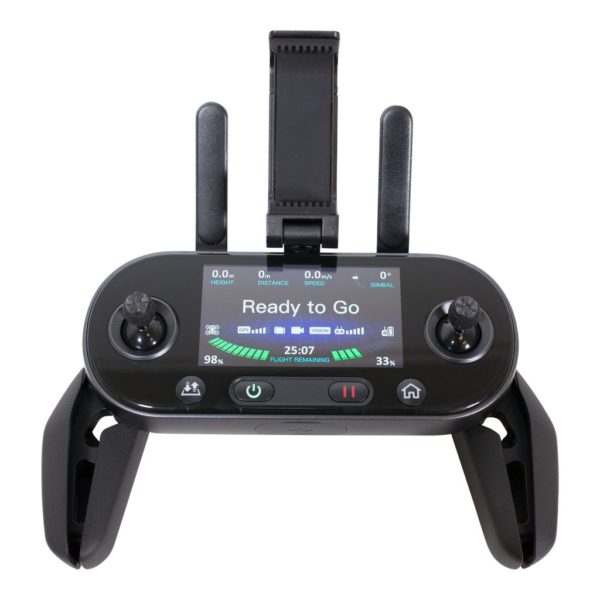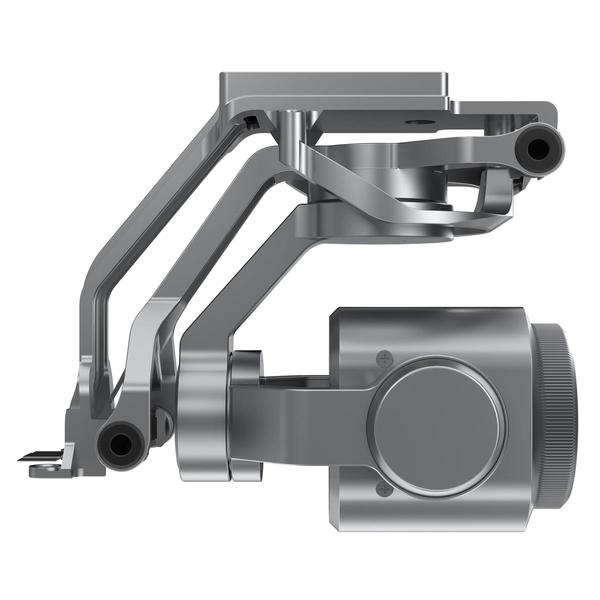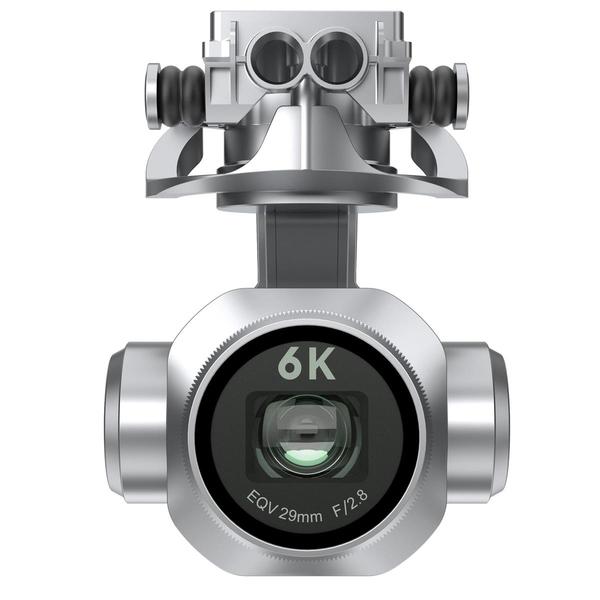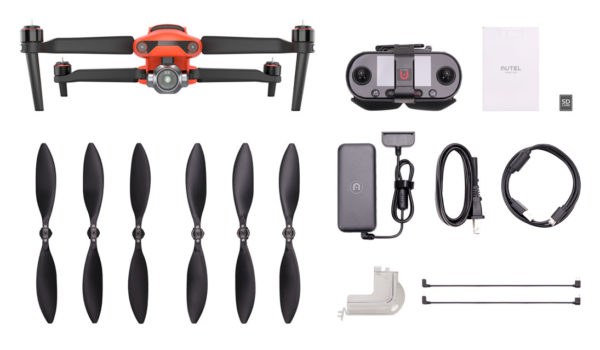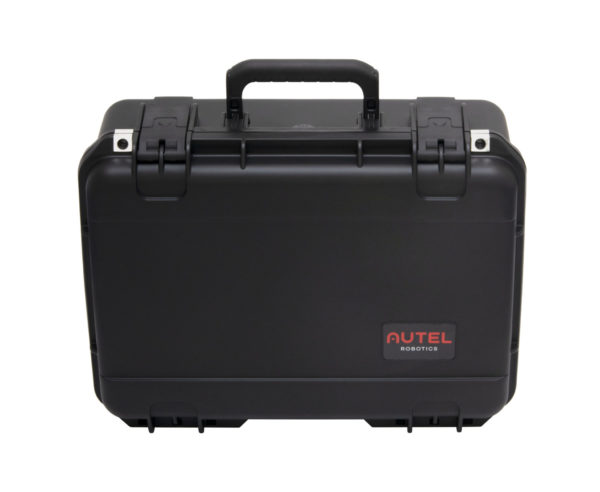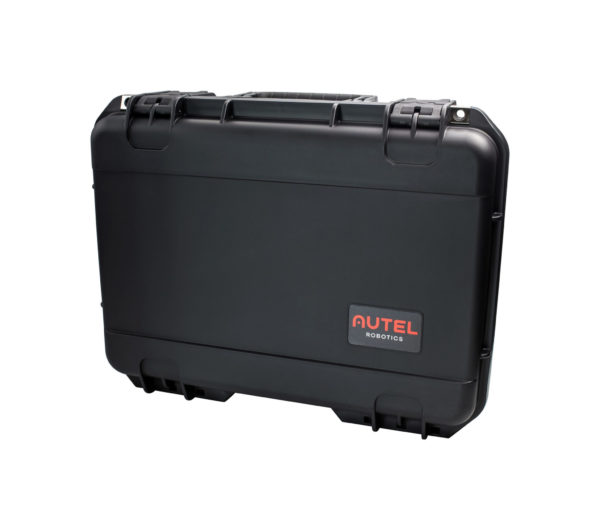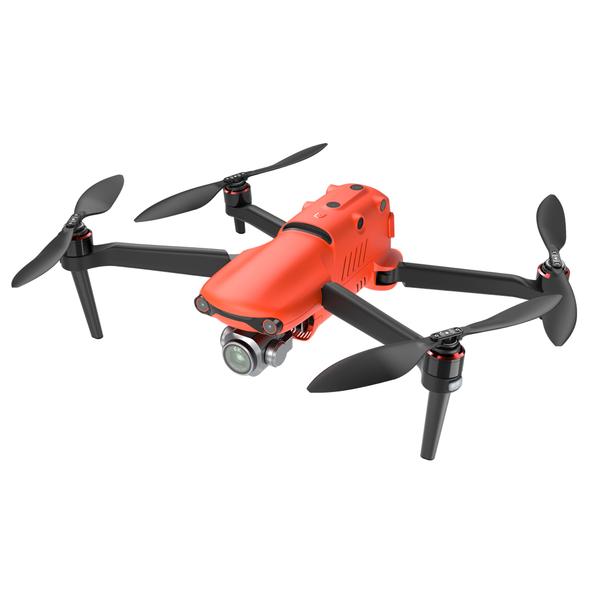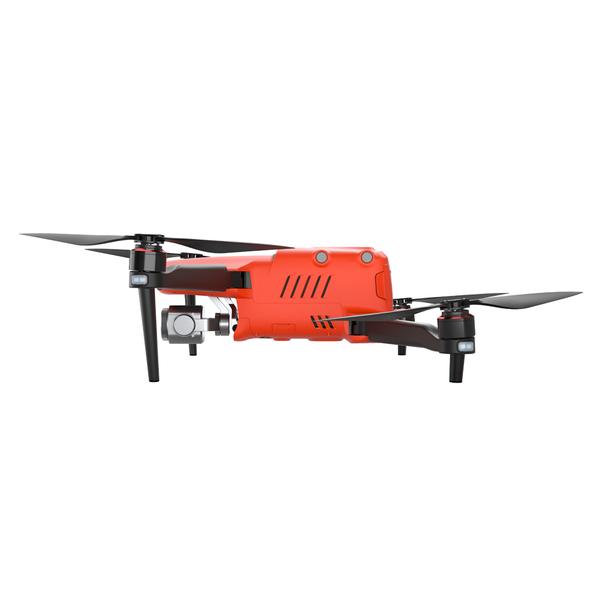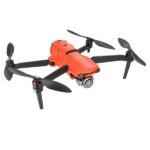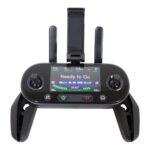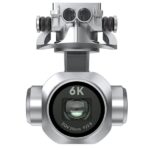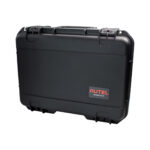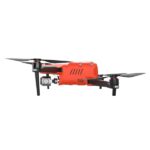 EVO II Pro 6K
$1,795.00
-
The 1-inch sensor EVO II Pro camera captures 6K video up to 30fps. With an adjustable aperture from f/2.8 to f/11 and a max ISO of 12,800, pilots now have exceptional performance and flexibility in any shooting environment
Flight times up to 40 minutes
12 image sensors create a 3D world for omni-directional obstacle avoidance
2.4Ghz antennas for up to a 9km range and better reception in urban areas
Built-in 3.3-inch OLED display allows pilots the freedom to fly without a mobile device
Description
EVO 2 Pro Drone
PERFORMANCE
A tool that works as hard as you do. Designed with portability in mind, EVO 2 is built with quality craftsmanship. Each component of EVO 2 goes through multiple tests before assembly and every aircraft must pass a rigorous flight test before it leaves the factory
Boasts flight times up to 40 minutes with a range of 5.5 miles
2.4Ghz antennas for up to a 9km range and better reception in urban areas
Captures unmatched 8K video and dynamic 48MP stills
12 image sensors create a 3D world for omni-directional obstacle avoidance
Built-in 3.3-inch OLED display allows pilots the freedom to fly without a mobile device
Top speed of 45mph (72kph) allowing to go farther, faster
1-inch sensor & Adjustable aperture
EVO II Pro 6k drone featured Ultra-HD camera with a 1-inch sensor: Takes photos with a resolution of up to 5472 x 3648, and records 5.5K video at 60 fps or 4K video at 120 fps, with a bit rate of up to 120 Mbps. The lens aperture is adjustable within the range of f/2.8 to f/11.
Variety of shooting modes
All three camera modules support a variety of shooting modes, including: Single-shot; Burst shooting; Auto exposure bracketing (AEB); Time-lapse; High-dynamic-range (HDR) imaging; NIGHTBEAT (high signal-to-noise ratio)
Autel Evo 2 Intelligent Flight Modes Video Review:
Connect Autel Live Deck to display live on any device *Sold separately*
A high-definition live feed from the EVO 2 drone camera can be displayed on your remote control's screen or connect with Autel Live Deck to displayed on any device including computer, tv, phone, etc. Of course, Images and videos can be stored in the aircraft's onboard memory or on a micro SD card.
Adjust field-of-view to any angle from 0° to 90° while flying
EVO II Pro Drone contains a high-precision 3-axis gimbal that keeps the camera steady while the aircraft is flying, ensuring image stability and clarity. Also, You can use the remote control's gimbal pitch dial to adjust the pitch axis to any angle from 0° to 90° at any time.
Cameras interchangeable
Autel EVO II Series Drones is one aircraft with three camera options. All cameras for Evo II can be purchased separately and are interchangeable!
CINEMATOGRAPHY
Professional film creators will find camera controls and features that they have come to expect as the industry standard. Capable of capturing 6K video up to 30fps and 4K video up to 60fps, our EVO II Pro features built-in HDR bracketing and HDR video, 10- 12 bit recording, H.265 codec, and A-LOG gamma curve.
PHOTOGRAPHY
With EVO II Pro, photos have never looked so good. Re-experience every moment with exceptional low-light photography and time-lapse capabilities made possible with our 1-inch sensor. With an adjustable aperture from f/2.8-f/11, max ISO of 12,800, built-in HDR bracketing, and 20MP stills, pilots now have unmatched performance and flexibility.
MAPPING
Featuring our new 6K 1-inch sensor, EVO II Pro gives users the highest quality pixels available on a foldable drone. Flexible and intuitive mission planning allows the pilot to create custom waypoints for any job. With SDK available soon for third-party integration, executing your mission is easier than ever.
CAMERA PAYLOADS
Types
EVO II 8K
EVO II PRO/6k
EVO II DUAL
Sensor
Sony IMX586
Sony IMX383
FLIR Boson + IMX586
Max Resolution
Stills: 8000*6000
Video: 7680*4320
Stills: 5472*3648
Video: 5472*3076
Stills: 8000*6000
IR: 640*512
Format
MOV/MP4
MOV/MP4
MOV/MP4
Codec
H.264/H.265
H.264/H.25
H.264/H.25
HDR Support
Yes
Yes
Yes
AF Support
Yes
Yes
Yes
Defog
Yes
Yes
NA
Histogram
Yes
Yes
Visible Only
10-Bit Log
Yes
Yes
Visible Only
Aperture
fl.8
f2.8-f/11
Visible f1.8
Zoom
1-8x(4x lossless)
1-8x(4x lossless)
1-8x(4x lossless)
ISO Range
Video: 100 – 3200
Photo: 100 – 3200
Video: 100 – 6400
Photo:100 – 12800
Visual Light 100 – 3200
AIRCRAFT
Takeoff
Weight 127-1192g
Wheelbase
397mm
Max Speed
Standard: 15m/s
Ludicrous: 20m/s
Max Service Ceiling
7000m
Max Flight Time
Moving: 40min
Hover: 35min
Transmission Type
FCC: 2.4GHz ALink
Max Transmission Distance
9km
Storage
Internal: 8GB
Max SD: 128GB
Battery Type
LiPo 3s
Battery Size
7100mAh
Controller Screen
3.3in OLED 330 Nits
Controller Battery
5000mAh
SENSING SYSTEM
Sensing Type
12 Omnidirectional computer vision sensors
Detection Range
Forward: .5m – 40m Backward: .5m- 32m
Upward: .5m – 24m Downward: .5m – 22m
Sides: .5m – 24m
FOV
Forward: Horizontal 60° Vertical 80°
Backward: Horizontal 60° Vertical 80°
Upward: Horizontal 60° Vertical 50°
Downward: Horizontal 60° Vertical 50°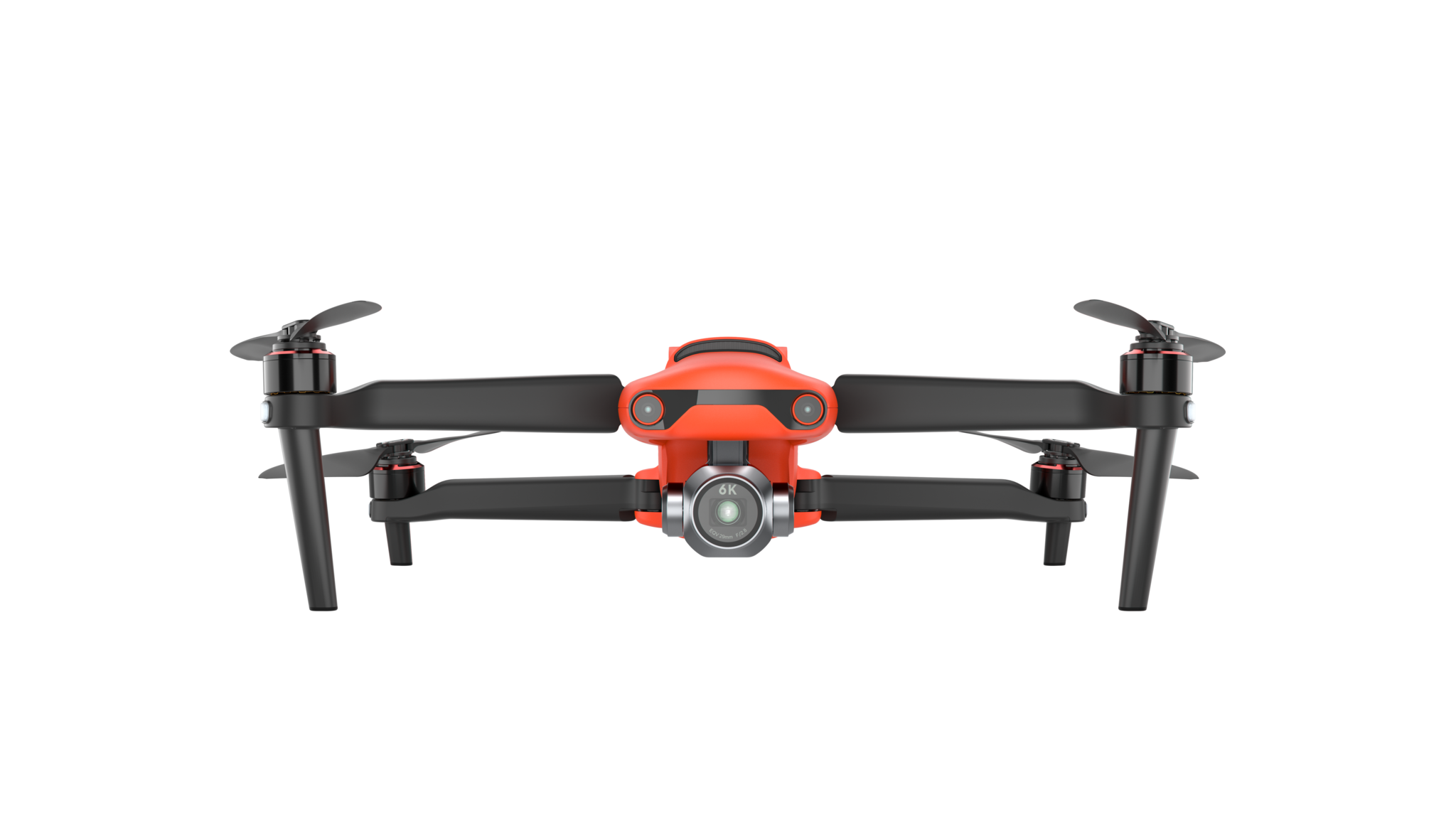 *Please note: This item is restricted to ground shipping only.  Ships to continental USA only.  Shipments to APO/FPO/DPO, Puerto Rico, Alaska, Hawaii, and the remaining islands of American Samoa, Guam, Northern Mariana Islands, the US Virgin Islands or other island nations are subject to order cancellation & refund.