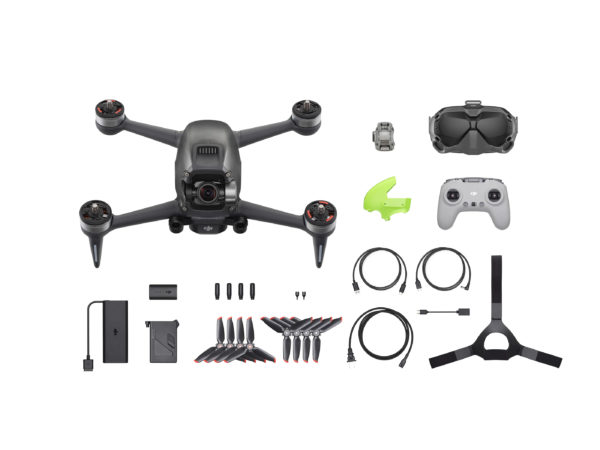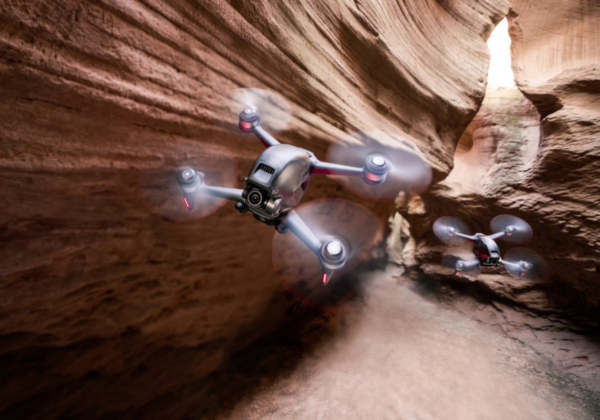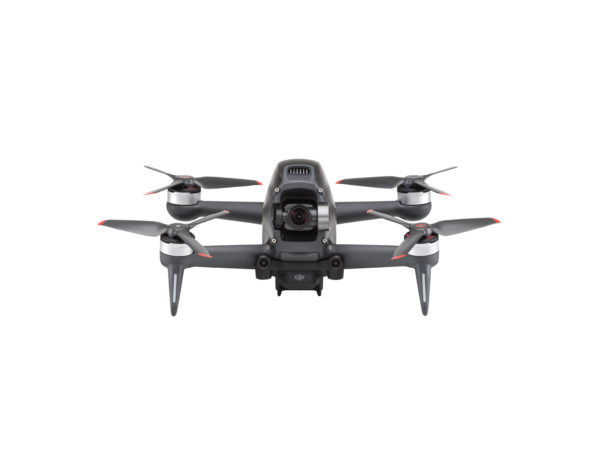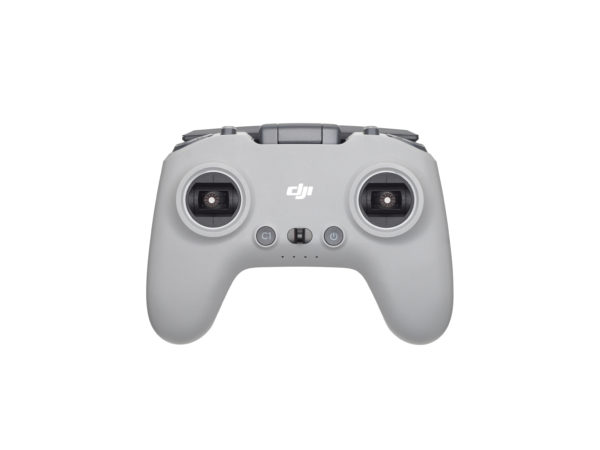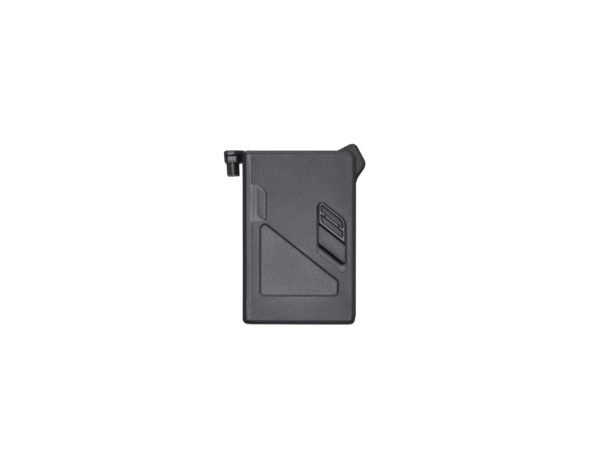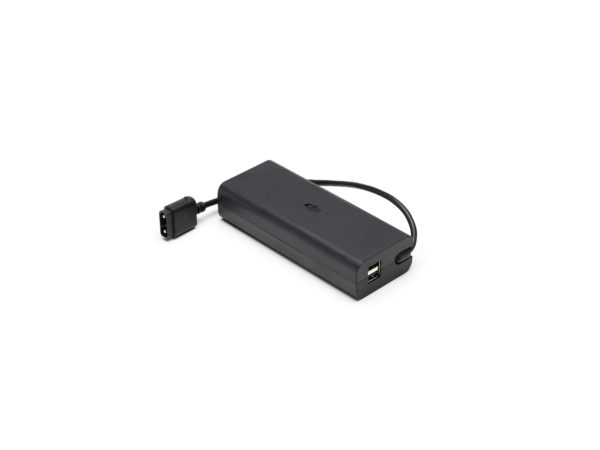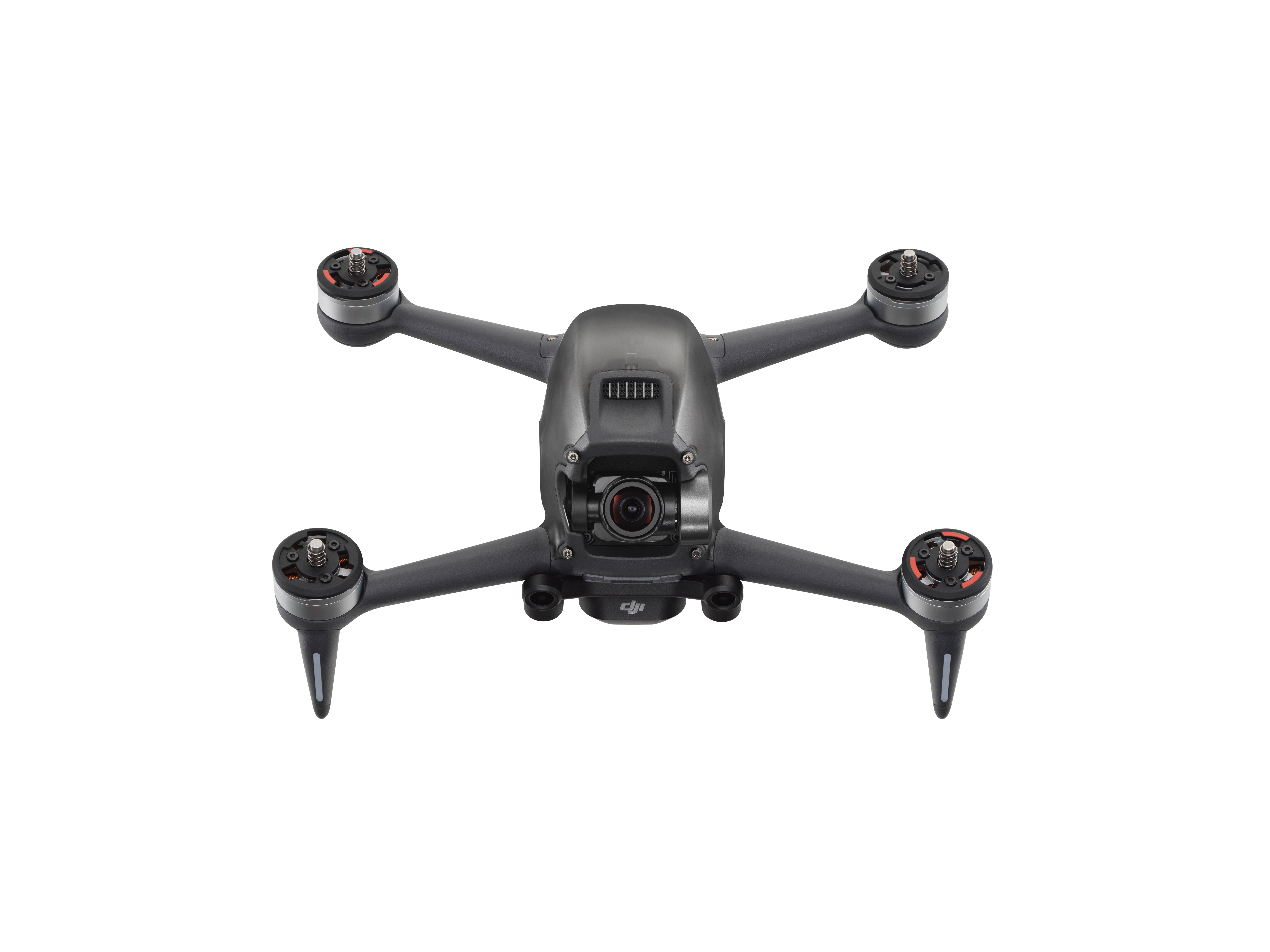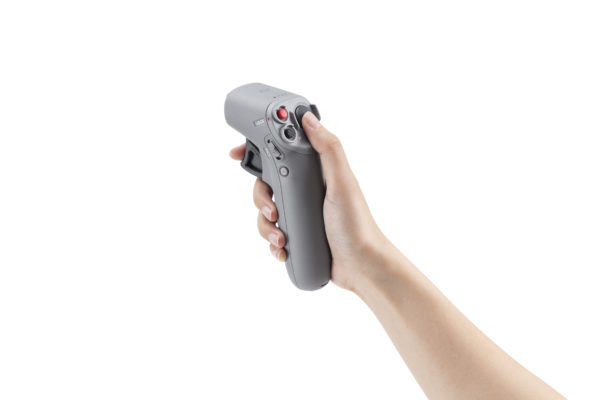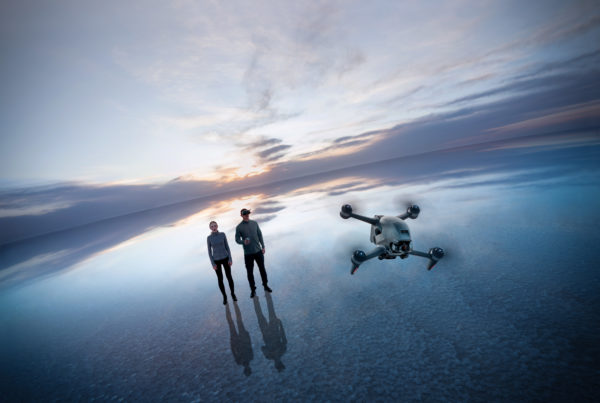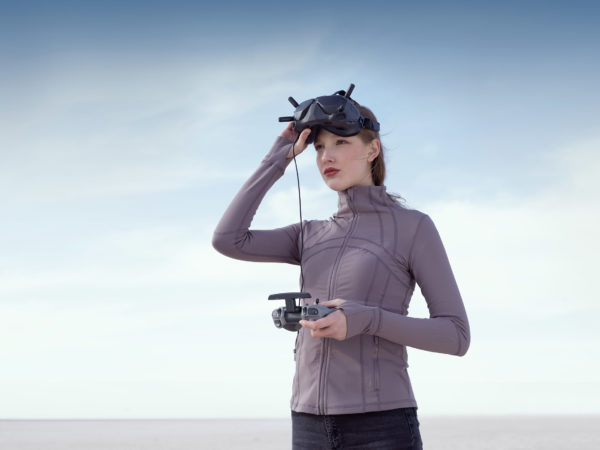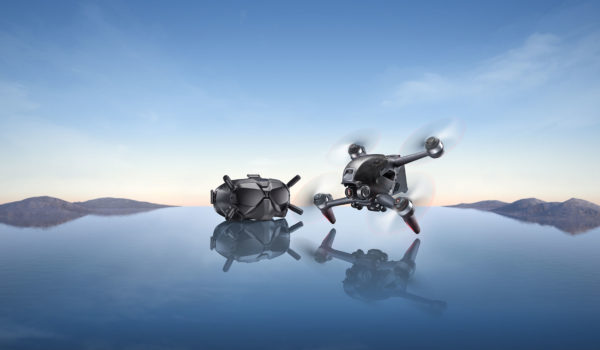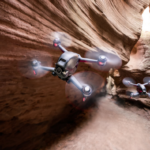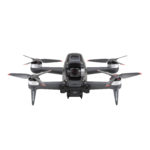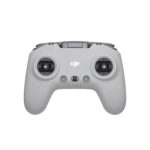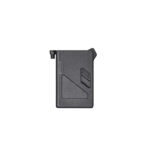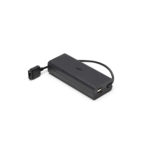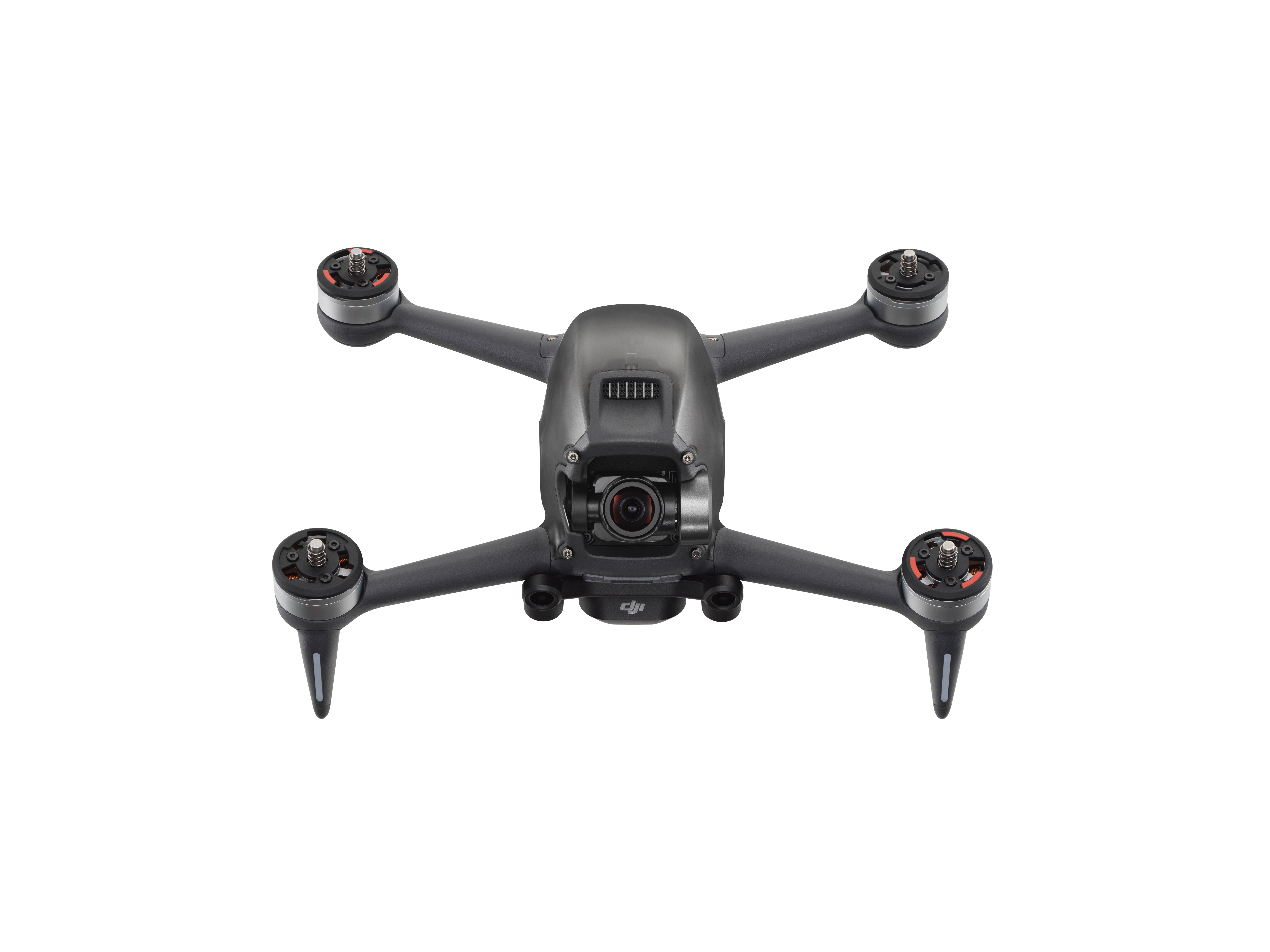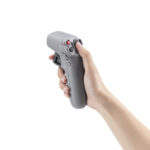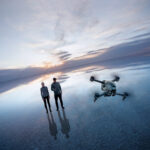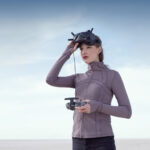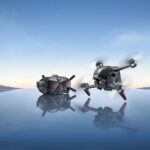 DJI FPV Drone Combo
-
Immersive FPV experience
Includes DJI V2 Goggles
Over 80MPH top speed
0-60MPH in under 2 seconds
Multiple flight modes
Modular repair
20 minute flight time
Description
DJI FPV
Redefine Flying

Complete flying freedom.
Go into the beyond typical aerial video
…and redefine flying.
The new DJI FPV drone combines DJI's impressive and world-first HD digital FPV system with a new refined complete drone solution.  This new platform delivers an immersive flight experience like none before.  Capture stable, high-speed and crystal-clear FPV video, at any degree of flight freedom.
Fully-immersive Flight Experience
4K @60fps super-wide FOV camera
DJI's proprietary Low-Latency Transmission
Brand-New S Mode, for increased freedom
Optional intuitive motion controller
Emergency brake and hover button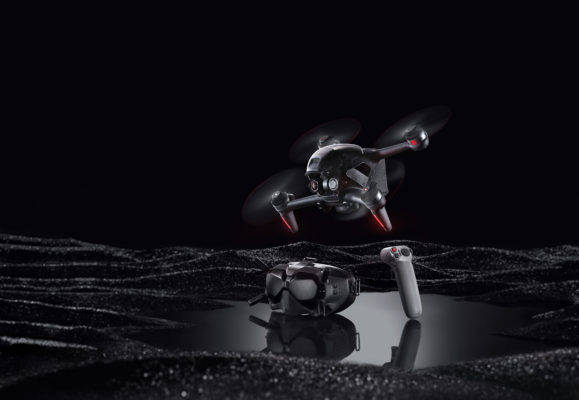 World-Class FPV footage
Refined, aerodynamic and robust, the new DJI FPV aircraft delivers powerful propulsion, long battery life, and smooth & exceptional flight characteristics, making this system as capable as it is visually appealing.
Customizable
Equipped with front LEDs and aircraft arm lights with customizable-color, the DJI FPV drone allows pilots to make a statement and stand out among others.
Complete Immersion. Limitless Control.
When combined with the DJI FPV Goggles V2 and DJI FPV's super-wide 150° field-of-view and HD video transmission at up to 120fps gives you an ultra-smooth, real-time view of your flight experience.
150° super wide angle
120fps maximum frame rate
4K maximum resolution
The DJI FPV drone is equipped with 3 intuitive flight modes that let anyone fly confidently from day one.  Whether you wish to fly smooth and safely or open up limitless flight, the power is in your hands.

S Mode
Get the cinematic look of FPV footage easier than ever, in S mode. This hybrid flight mode combines the increased freedom of manual flight with the simple controls of previous DJI drones.  Learn to capture impressive footage with ease and confidence.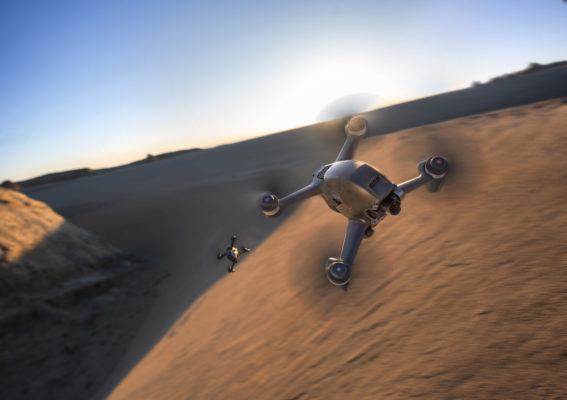 N Mode
Perfect for beginners into FPV, N mode offers immersive flight along with familiar drone flight controls like DJI safety features such as obstacle sensing.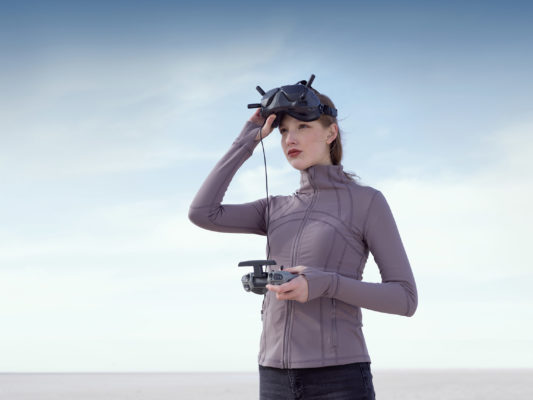 M Mode
Are you ready for no limits?  Fly in M mode for complete, limitless control and the complete FPV flight experience. Customize performance parameters and obtain footage unlike anything before.  With a top speed over 80MPH and a 0-60 in under 2 seconds, the DJI FPV drone accelerates faster than all street-legal exotic cars available today.

DJI Motion Controller
The optional Motion Controller takes the place of the primary remote and the compact and smart controller allows the aircraft to maneuver based on your natural hand motions. This entirely new way to fly, offers increased maneuverability and reduces learning time to fly like the pros.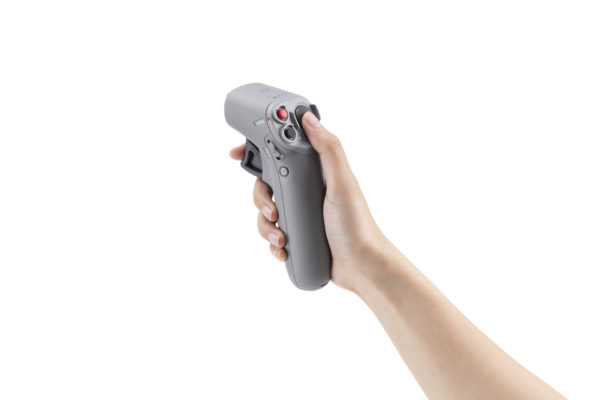 Emergency Brake & Hover
Got yourself into a bad spot?  Don't panic, just pause!  Even for trained experts, manual FPV flight can be difficult. That's why DJI FPV created the emergency brake and hover feature. Press this button on the remote controller while flying in any mode, at any speed, and the aircraft will immediately initiate a stop and hover, completing this action in minimal time.
Advanced Safety Features
All the safety features you like in legacy DJI drones, but without the limitations.  An auxiliary bottom light, Intelligent Return to Home (RTH), low-battery RTH, and forward and downward obstacle sensing are all integrated to deliver a safe flight experience, even at high speeds.
Auxiliary Bottom Light
Forward Obstacle Sensing
Downward Obstacle Sensing
Emergency Return-To-Home
Battery Failsafe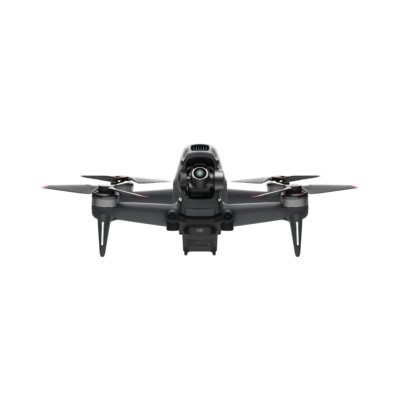 Impressive Footage
The DJI FPV camera can record up to 4K @60FPS video at up to 120 Mbps, capturing high-resolution details that, creating professional footage at an impressive angle.
120Mbps Bitrate
4K @60FPS Video
120FPS maximum
Both the standard H.264 and H.265 video coding formats are supported, giving you more video editing options while remaining compatible with most editing software's available today.
OcuSync 3.0
Unique to the new DJI FPV, OcuSync 3.0 delivers crystal-clear real-time video transmission, at distances of up to 6.2 miles / 10 km.
Video transmission latency is less than 28 ms.
Maximum HD video transmission range up to 6.2 miles / 10 km.
Auto-Frequency Switching for reliable reception.
Auto-switching between 2.4 and 5.8GHz frequencies significantly reduces stutter and compression artifacts. Multiple antennas result in a stable and reliable video feed.
Committed to Safe Skies | An Optimized Experience
ADS-B receiver equipped. This system receives flight location information of manned aircraft in your area and will send warnings on the Goggles V2, providing enough time to avoid any manned aircraft nearby.  Fly safer and more responsibly, without interfering with flight control.
Modular Parts & Easy to Repair
The gimbal camera, landing gear, and top shell of the DJI FPV aircraft are all modular and can be easily replaced, making repairs more convenient, quick and less expensive. For additional confidence, DJI Care Refresh is also available, offering coverage for a wide range of damage and giving you greater peace of mind as you film and fly.

DJI Virtual Flight App
Practice flying in lifelike digital world with simulated scenarios before entering the real world. Simply connect the DJI FPV Goggles V2 and remote controller, and you're fly in the digital world, to practice before you fly in real world.
Audience Mode
DJI FPV supports Audience Mode.  Link multiple FPV Goggles V2 units to your aircraft channel and you're ready to share the view from above, for all your friends to view in real-time.  Buckle up, sit in the pilot seat and enjoy the ride.
Works with DJI Fly App
Smartphone Live View
Display live view from the goggles on a smartphone when connected via cable.
With the DJI Fly app, you can playback footage, edit, and share your work on social media, quickly and easily.
Discover new aerial photography locations near you with the Fly Spots feature.
Ready to Fly without the hassle.
No building.  No soldering.  No tuning. The DJI FPV Combo brings you everything you need, assembled and ready to go in one box. Turn on and activate the aircraft, remote controller, and goggles and go fly.