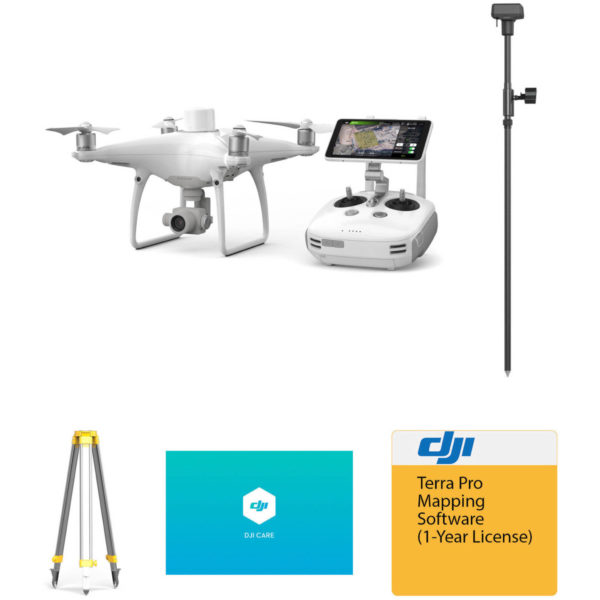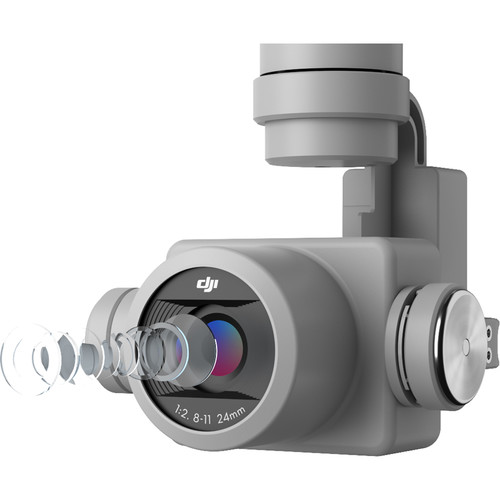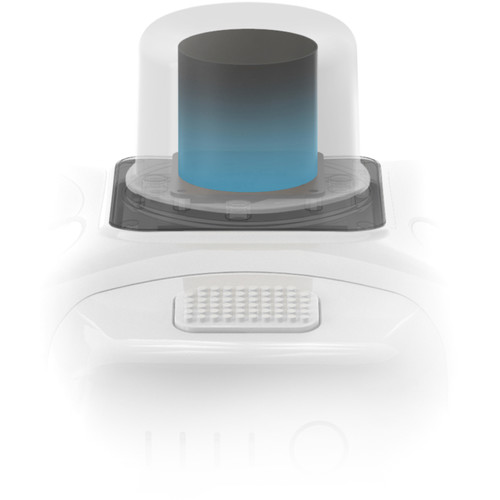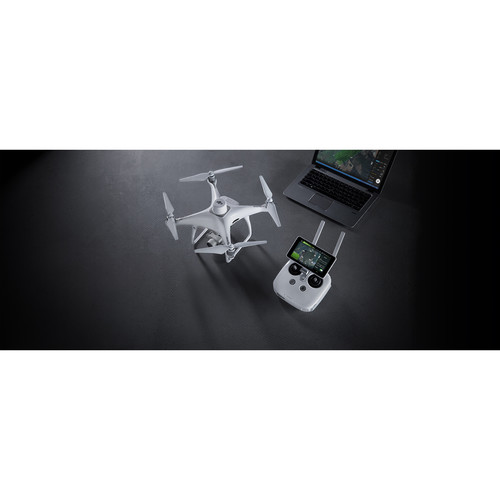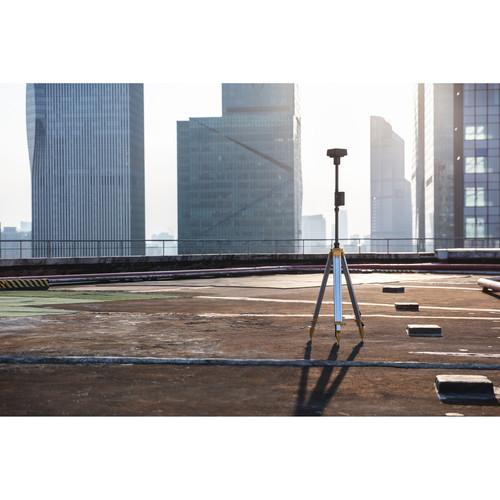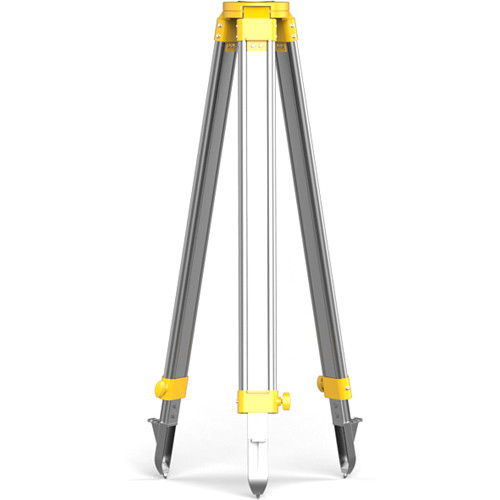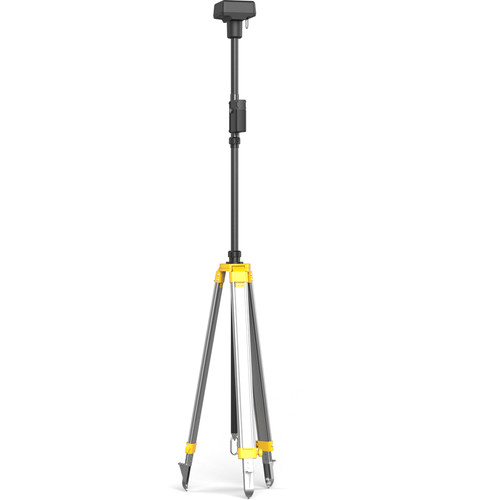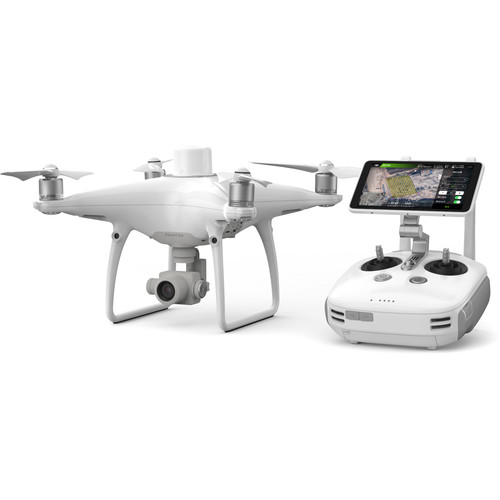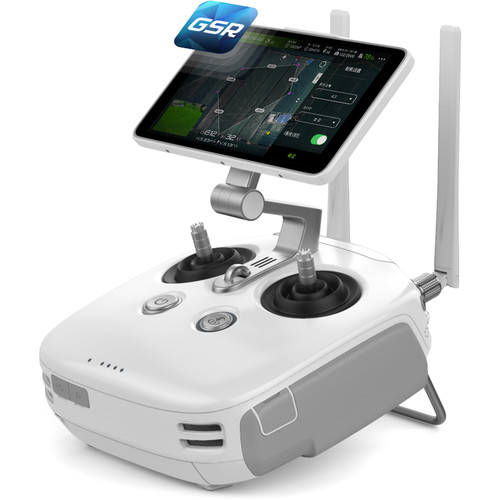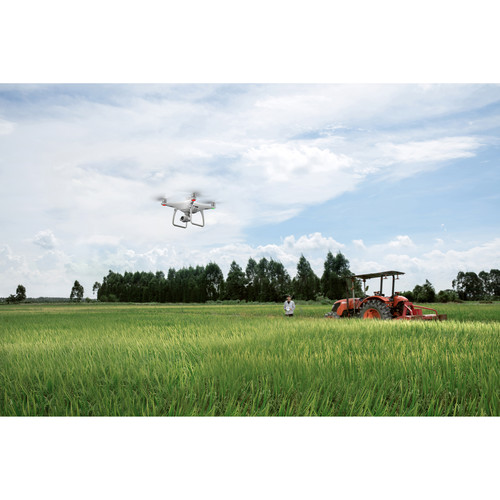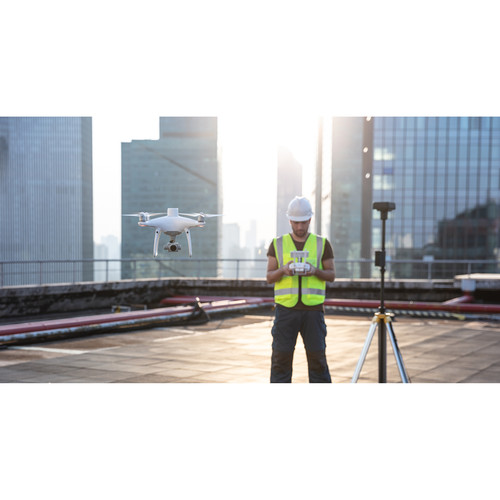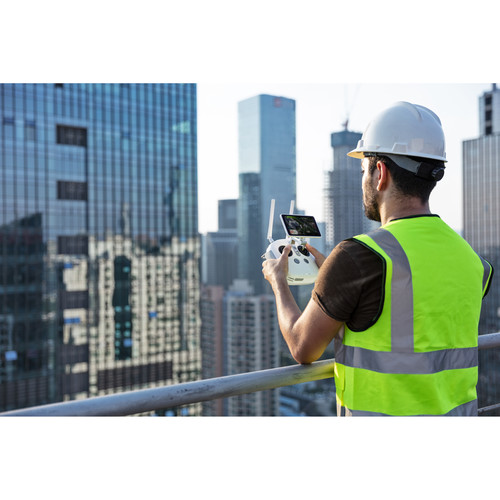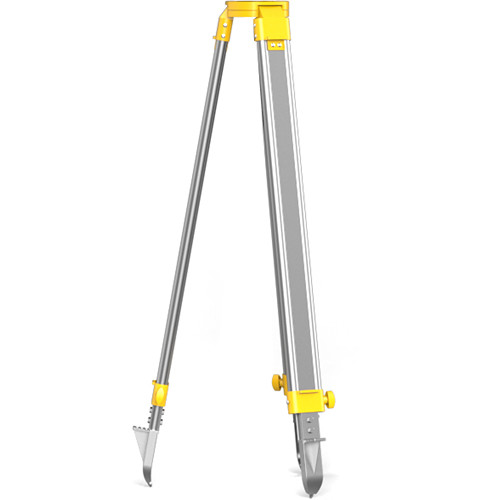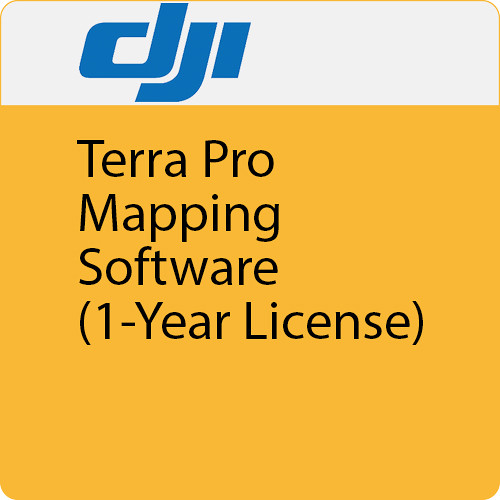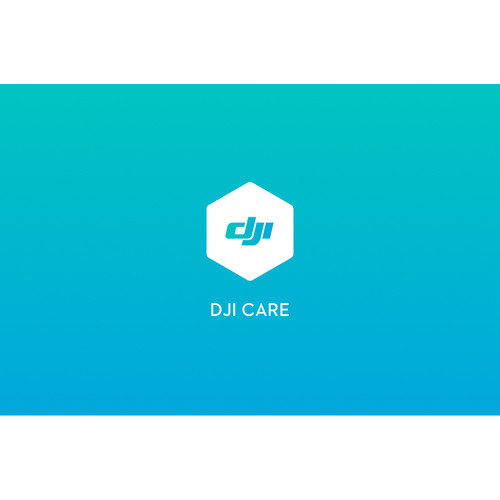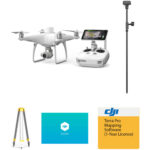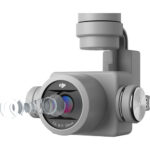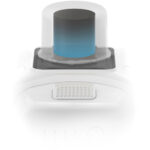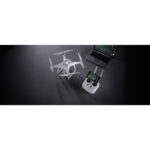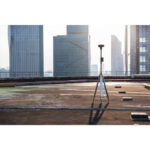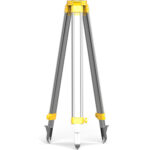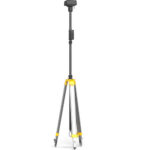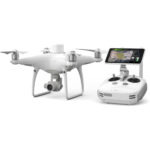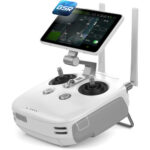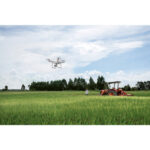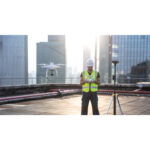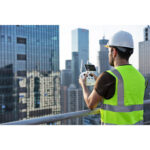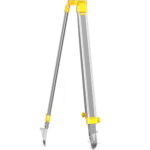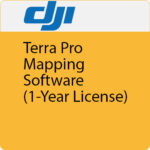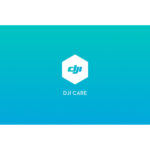 Phantom 4 RTK with D-RTK 2 Mobile Station, Shield Basic, and DJI Terra Pro 1-Year
$9,900.00
-
Enterprise-Level Drone Mapping Solution
1cm + 1 ppm RTK Horizontal Accuracy
D-RTK 2 GNSS Mobile Station
Terra Pro Mapping + Shield Basic Plan
Description
Additional information
Description
We are an DJI authorized new drone sales dealer – Contact us today to purchase, ask for more details, or for pricing questions about the Phantom 4 RTK and others listed as "READ MORE".
This Phantom 4 RTK with D-RTK 2 Mobile Station, Shield Basic, and DJI Terra Pro 1-Year from Madison Area Drone Service includes a DJI Phantom 4 RTK drone, D-RTK 2 GNSS Mobile Station, a mobile station tripod, DJI Terra Pro software (1-year / 1-device), and the Enterprise Shield Basic Protection Plan. This Phantom 4 RTK drone is capable of providing your business with centimeter-level mapping accuracy. The kit also provides the peace of mind in knowing your investment is protected. The Shield Basic plan gives your new Phantom 4 RTK one year of replacement coverage. In the case of accidental damage, you can replace the drone twice for a nominal fee.
In addition to the Phantom 4 RTK drone, this kit includes an RTK mobile station. In some locations, the Phantom 4 RTK drone could have trouble maintaining a signal for accurate real-time mapping. The mobile station in this kit prepares you for these situations by providing the drone with access to GNSS signals. Simply place it in a location within range of both satellite signals and the Phantom 4 RTK. When set up, use the DJI Terra Pro software to fly detailed missions over your site, creating 2D and 3D models of the location.
DJI Phantom 4 RTK Quadcopter with RTK Controller
The Phantom 4 RTK Quadcopter from DJI is a Phantom 4 quadcopter that is designed to deliver centimeter-level accurate mapping that can be extremely useful for surveying, construction sites, and inspections. Utilizing an RTK receiver on the top of Phantom 4, the Phantom 4 RTK can achieve 1cm+1ppm RTK horizontal and 1.5cm+1ppm RTK vertical positioning accuracy.
In addition to the RTK receiver, the Phantom 4 RTK can achieve such accuracy thanks to DJI's TimeSync system and the gimbal camera's calibration process. The camera is the same one that's on a standard Phantom 4, but with the Phantom 4 RTK, each camera has its radial and tangential lens distortions measured. They are added to the metadata of all captured images, allowing for accurate post-processing that account for the distortions.
The Phantom 4 RTK can perform mapping duties in real-time and When mapping, pilots can utilize the Photogrammetry and Waypoint Flight modes in the GS RTK app. This gives mapping-specific functionality, such as selecting flight paths and directly loading KML area files. Combine it all and you have an enterprise-level mapping solution that can be used right out of the box.
Mapping Technology
Centimeter Accuracy
The RTK receiver helps provide flight stability along with centimeter-level mapping accuracy on image metadata. With the Phantom 4 RTK, you can achieve 1cm+1ppm RTK horizontal positioning accuracy, 1.5cm+1ppm RTK vertical positioning accuracy, and 5cm absolute horizontal accuracy of photogrammetric models (when flying at 100m high, 2.7cm GSD, on a sunny day. The RTK receiver can also be connected to an (optional) D-RTK2 Mobile Station, NTRIP (Network Transport of RTCM via Internet Protocol), or it can store its data to be used in PPK (Post Processed Kinematics) after the flight.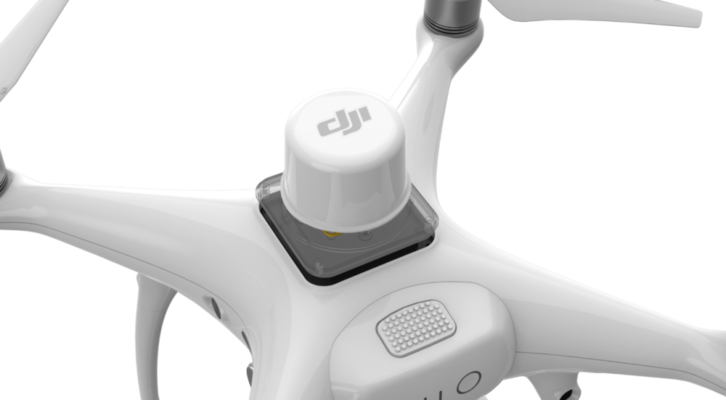 TimeSync
The TimeSync system is engineered to help ensure the Phantom 4 RTK's ability to achieve centimeter-level accuracy. It continually aligns the flight controller, camera, and RTK module, as well as fixing the positioning data to the center of the CMOS. These optimizations give each photo the most accurate metadata possible.
Phantom 4 RTK Controller
The included controller with display is specifically designed for industrial users. It's pre-loaded with the GS RTK App, includes a microSD card slot, built-in speaker, and hot-swappable batteries. The controller can also connect to the internet for Network RTK with the addition of an (optional) 4G dongle.
GS RTK App
With the Phantom 4 RTK, you get the standard flight modes and abilities of a Phantom 4 quadcopter, plus mapping-specific Photogrammetry and Waypoint Flight modes in the GS RTK app. With these modes, pilots can select a flight plan while adjusting the overlap rate, altitude, speed, camera parameters, and more. Other features include a strong wind alarm, the ability to directly load KML area files for in-office flight planning, and the ability to use the shutter priority mode for keeping the exposure of your images consistent.

https://youtu.be/T2az0IkNSzA
OcuSync for Large Site Mapping
The included remote controller utilizes DJI's OcuSync transmission technology to stream HD images and video up to 4.3 miles away. With a strong enough signal, this gives you the opportunity to map large jobsites.
Gimbal Camera with 1″ CMOS Sensor
The onboard camera features a first for the Phantom line: a 1-inch, 20-megapixel CMOS sensor. A custom-engineered lens made up of eight elements is arranged in seven groups. The camera boasts a mechanical aperture that eliminates rolling shutter distortion that can occur when taking images of fast moving subjects or when flying at high speed and a mechanical focus.
1″ CMOS Sensor
Sensor size is often more important to image quality than the number of pixels, because a larger sensor has dynamic range, better signal-to-noise ratio, and boosted low light performance. The 1″ 20MP CMOS sensor in the Phantom 4 RTK is almost four times the size of the Phantom 4's 1/2.3″ sensor. It uses larger pixels and has a maximum ISO of up to 12,800 as well as increased contrast.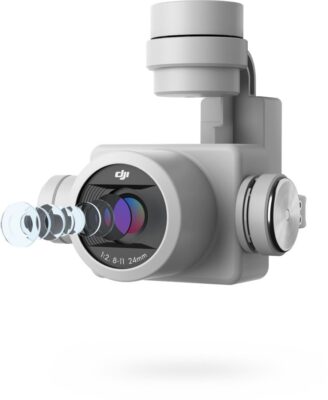 H.264 and H.265 4K Video Recording
Powerful video processing supports H.264 4K videos at 60 fps or H.265 4K at 30 fps, both recorded in a 100 Mbps bitrate. Advanced sensors and processors ensure everything is captured with more image detail and the image data needed for manipulation in post-production.
Production-Optimized 4K
An enhanced video processing system allows video to be captured in cinema- and production- optimized DCI 4K (4096 x 2160) at 60 fps and a bitrate of 100 Mbps. The Phantom 4 RTK also supports the H.265 video codec at 30 fps in 4K resolution. For a given bitrate, H.265 doubles the amount of image processing as H.264, resulting in significantly enhanced image quality from a more efficient compression. Record in the high dynamic range D-log mode to make the most of this image data for color grading.
High-Resolution Lens
The Phantom 4 RTK camera has an aerial-optimized f/2.8 wide-angle lens with a 24 mm equivalent focal length. It features eight elements — two aspherical — arranged in seven groups that fit into a smaller, more compact frame. Its images are consistently detailed with low distortion and low dispersion, ensuring that photos and videos are sharp and vivid.
Mechanical Shutter
Capturing objects moving at high speed can be a challenge for flying cameras using an electronic shutter. This is why the Phantom 4 RTK is the first DJI Phantom to use a mechanical shutter and a large-aperture prime lens. A maximum mechanical shutter speed of 1/2000-second eliminates motion blur and "jello effect" caused by shooting a fast-moving object with a rolling electronic shutter. The electronic shutter has also been improved with a max shutter speed of 1/8000-second, and a there is Burst Mode shoot capable of shooting 14 fps at 20 megapixels to catch the perfect moment.
Remote Controller with Lightbridge HD Video Link
The Phantom 4 Remote Controller integrates an upgraded Lightbridge HD video transmission system that adds 5.8 GHz transmission support. The ability to choose between 2.4 GHz and 5.8 GHz allows pilots to cut through interference and eliminates image lag caused when flying in an area with extensive 2.4 GHz frequency use. Normally, Wi-Fi video transmission systems use a 2.4 GHz frequency to work with a controller using a 5.8 GHz frequency, as this prevents interference that can occur when both use the same frequency.
Lightbridge HD Video Link
The Lightbridge HD video transmission system used in the Phantom 4 RTK uses TDM (Time Division Multiplexing) to transmit signals, allowing it to send controller signals and receive video transmission signals at the same frequency. As the 2.4 GHz frequency band is often affected by Wi-Fi, 4G cell towers, and other types of interference in urban areas, a 5.8 GHz band will increase transmission reliability. When switched on, the Phantom 4 evaluates local signal levels, automatically choosing the transmission frequency with the lowest level of interference. This enables a maximum video transmission range of 4.3 miles.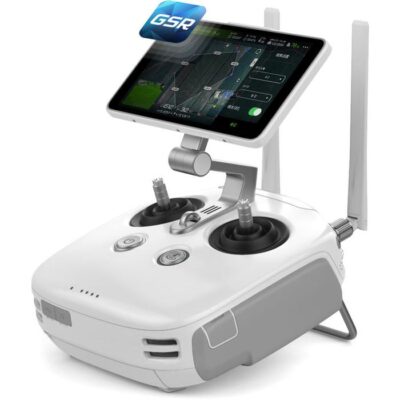 Intelligent Flight Modes
Draw
With Draw, simply draw a route on screen and the Phantom 4 RTK will move in that direction while keeping its altitude locked. This allows the pilot to focus on camera control and enables more complex shots. There are two Draw modes that can be used in different scenarios:
Standard: The aircraft follows the route at a constant speed with the camera facing in the direction of flight.
Free: The aircraft only moves along the route when instructed. In this mode, the camera can face in any direction during a flight.
ActiveTrack
Following fast-moving objects can be very challenging, but advanced image-recognition algorithms used by the Phantom 4 RTK allow it to recognize and track an object while keeping it in frame. This algorithm also recognizes a range of subjects, from people to vehicles to animals, and will adjust its flight dynamics to match, ensuring smoother shots. Pilots can now choose between:
Trace: Follow behind or in front of a subject, avoiding obstacles automatically.
Profile: Fly alongside a subject at a variety of angles to get profile shots of the subject.
Spotlight: Keep the camera trained on a subject while the aircraft flies almost anywhere.
TapFly
Fly in any direction visible on-screen with a simple tap. Tap anywhere on-screen to smoothly adjust the direction of flight while automatically avoiding obstacles and tap the screen again or use control sticks to change direction. An AR route function shows the aircraft's real-time flight direction for reference as its route is adjusted. As it can be difficult to control altitude, course, speed, and camera pitch simultaneously using joysticks, TapFly Free allows a pilot to set the direction of flight, allowing them to turn the Phantom 4 RTK or tilt the gimbal as required without changing the direction of flight. In total, there are now three TapFly modes:
TapFly Forward: Tap to fly in the selected direction.
TapFly Backward: Tap to fly in the opposite direction of the tap, e.g. tap in the bottom right corner of the screen to fly backward towards the top left.
TapFly Free: Lock the forward direction of the Phantom without locking the camera direction allowing it to turn as it flies.
Note: Obstacle Avoidance is not available with TapFly Free.
Return to Home
In its Return to Home mode, the Phantom 4 RTK can automatically choose the best route to return home depending on environmental conditions. It records its route as it flies, allowing it to return along the same route and avoid obstacles if the control signal is disconnected.
Based on its altitude at the time of disconnection, the Phantom 4 RTK is also able to adjust its flight path to avoid obstacles it has seen during its flight. At takeoff, the Phantom 4 RTK will record the scene below and compare its recording with what it sees as it returns, for a more precise landing. It can also detect the ground to see whether there is a suitable spot for landing. If any obstacles are found, or if there is water on the ground, it will alert the pilot and hover at an appropriate height, helping the aircraft to land more safely.
Flight Control System
Flight Modes
Different productions require different flight characteristics, and the Phantom 4 RTK offers three modes for flight: P, A and S. Switching between them allows pilots to get the control they need, whether they seek smoothness, simplicity, intelligent navigation, or speed. In Position Mode (P), TapFly, ActiveTrack, obstacle sensing, and positioning features are available. Sport Mode (S) adds extra agility and higher speed, reaching 45 mph. Attitude Mode (A) switches off satellite stabilization and holds the Phantom 4 RTK's altitude. It is ideal for experienced pilots looking to capture smoother footage. Tripod Mode, which limits speed to 4 mph provides precision control for fine framing and indoor flying. Both the infrared sensing system and vision sensors are enabled in these modes for a safer flight experience.
Sensor Redundancy
The Phantom 4 RTK features dual compass modules and dual IMU units, making it more reliable when compared to many hexacopters and octocopters. Compasses and IMUs are important sensors to ensure a stable flight and the Phantom 4 RTK constantly compares the data it receives through both pairs. This data is run through various algorithms to check accuracy, and any inaccurate data is simply discarded without affecting flight, keeping the flight steady and reliable.
Intelligent Battery System
Professional aerial imaging benefits from longer flight times. The Phantom 4 RTK features a maximum flight time of 30 minutes, providing more time in the air to capture the perfect shot. The DJI GO app shows battery lifetime and calculates remaining flight times according to distance traveled and more. It will give alerts when it reaches a minimum safe amount required for a safe journey back to the takeoff point. An advanced battery management system is also in place to prevent overcharging and over draining. When placed in longer-term storage, batteries will discharge power to maintain good health.
DJI D-RTK 2 GNSS Mobile Station for Phantom 4 RTK Drones
Accuracy is key when drone mapping in industries such as construction, surveying, inspection, and real estate. The D-RTK 2 GNSS Mobile Station for Phantom 4 RTK Drones from DJI is designed to allow Phantom 4 RTK or MG-1P RTK drones the ability to access GNSS signals for centimeter-level mapping accuracy. The mobile station's high-gain antenna is capable of accessing all four of the major GNSS satellite constellations: GPS, GLONASS, Beidou, and GALILEO.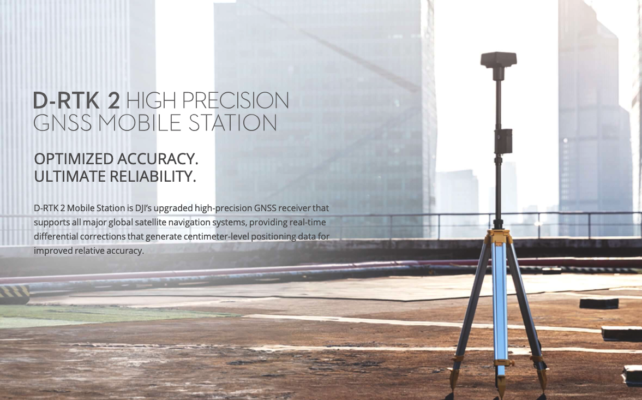 Flight Control System
Additional Features
Connect controllers via 4G, OcuSync, Wi-Fi, or LAN
Connect up to 5 controllers for multi-drone operations
Supports Phantom 4 RTK and MG-1P controllers
Carbon fiber body and IP67-level weather protection
Built-in IMUs monitor movement and alerts operators of abnormalities
Can also be used as a CORS (Continuously Operating Reference Station)
DJI D-RTK 2 Mobile Station Tripod
The D-RTK 2 Mobile Station Tripod from DJI works in conjunction with the DJI D-RTK 2 Mobile Station to help provide a stable platform for obtaining a GNSS connection. It's an essential accessory for the D-RTK 2 when attempting to achieve centimeter-level accuracy for drone-based surveying and mapping projects. The tripod is designed to affix securely to the ground utilizing spikes on the ends of each of the three legs. The 3.3′ height and up to 23.6″ leg extension help to achieve a solid GNSS connection for the D-RTK 2.
DJI Enterprise Shield Basic Protection Plan for Phantom 4 RTK
Enjoy peace of mind with the Enterprise Shield Basic Protection Plan for Phantom 4 RTK from DJI. The Phantom 4 RTK is not only a considerable investment, but it is likely an integral tool for your business or occupation that you can't be without for extended periods of time. This protection plan from DJI is designed to replace your Phantom 4 RTK in case of accidental damage. DJI charges a fee per replacement and you get up to two replacements per year.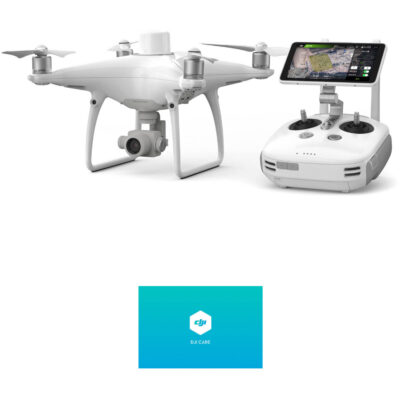 Flight Control System
Types of Damage Covered
With Enterprise Shield Basic, DJI will replace your Phantom 4 RTK due to any one of the following causes:
User/Pilot Error
Signal Interference
Collision
Water Damage
Drop Damage
DJI Terra Pro Mapping Software (1-Year License, 1 Device)
With DJI Terra Pro Mapping Software and a compatible Phantom 4 drone, you can fly detailed aerial missions over specific areas, creating digital representations of what you see in 2D and 3D models. You can then process those images to help you in a variety of industrial and professional applications such as construction, infrastructure, or agriculture.
With Terra's analysis capabilities, you can acquire essential data on the structures and areas you've captured. Measure dimensions, distance, and more. You can even create annotation labels on your images to better communicate data with multiple teams or track them over time.
Flight Control System
Phantom 4 Compatibility
DJI Terra software works with the following DJI Phantom 4 drones:
Phantom 4
Phantom 4 Advanced
Phantom 4 Pro
Phantom 4 Pro v2.0
Phantom 4 Pro+ v2.0
Phantom 4 RTK
Industrial and Professional Uses
Public safety: Rapidly gather critical on-site information.
Construction: Collect, measure, and analyze data with accuracy across projects.
Infrastructure: Perform easier inspections on complex structures.
Agriculture: Get in-depth coverage of your crops to help improve yields.
Filming: Previsualize your shots and locations to improve team workflow.
Mission Types
Waypoints: Create specific flight paths using adjustable parameters such as altitude, speed, gimbal pitch angle, heading, and more; use 3D visualization on existing 3D models for plotting more complex paths.
Area: Tap the screen to highlight a target area and let Terra automate the flight path over it.
Oblique: Similar to Area, but lets you adjust the angle of the camera for capturing 3D model data of the targeted area
Mapping
Real-time mapping: Quickly generate a 2D orthomosaic of your selected area in real time.
2D reconstruction: Create a high-resolution orthomosaic to enable more detailed and accurate measurements.
3D reconstruction: Create more realistic representations of areas and structures with 3D models
Data Analysis
2D and 3D measurements: Tap your 2D and 3D images to record coordinates and measure distance, area, or volume.
Annotation: Edit measurement labels directly on model images for reporting and project communication.
Photo inspection: Closely inspect captured images in Terra to spot issues that need addressing in the real world.
KML File Importing
Terra accepts KML files as another method of creating flight paths.
Additional information
| | |
| --- | --- |
| Weight | 14 oz |
| Dimensions | 41 × 8 × 8 in |
| Performance | Maximum Takeoff Weight: 3.06 lb / 1391 g Maximum Horizontal Speed: 31 mph / 13.9 m/s (P-mode) 36 mph / 16.1 m/s (A-mode) Maximum Ascent Speed: 13.4 mph / 6 m/s Maximum Descent Speed: 6.7 mph / 3 m/s Flight Ceiling: 3 Miles / 6000 m Maximum Flight Time: 30 Minutes Hovering Accuracy: ±0.33' / 0.1 m Vertical with RTK ±0.33' / 0.1 m Horizontal with RTK ±1.64' / 0.5 m Vertical with GPS ±4.92' / 1.5 m Horizontal with GPS ±0.33' / 0.1 m Vertical with Vision Positioning ±0.98' / 0.3 m Horizontal with Vision Positioning |
| Flight Control System | GNSS Support: GPS, GLONASS |
| Vision System | Vision System: Downward, Forward, Backward, Left, Right Velocity Range: 31 mph / 13.9 m/s at 6.6' / 2 m Maximum Altitude: 33' / 10 m Operating Range: 0.0 to 33.0' / 0.0 to 10.1 m Obstacle Sensory Range: 2.0 to 98.0' / 0.6 to 29.9 m Forward Field of View: 60° (Horizontal), ±27° (Vertical) Downward Field of View: 70° (Front to Back), 50° (Side to Side) Backward Field of View: 60° (Horizontal), ±27° (Vertical) Measuring Frequency: 10 Hz (Forward), 10 Hz (Backward), 20 Hz (Downward) Operating Environment: Surface with Clear Patterns at >15 lux |
| Infrared Sensing System | Obstacle Sensory Range: 0.6 to 23.0' / 0.2 to 7.0 m Field of View: 70° (Horizontal), ±10° (Vertical) Measuring Frequency: 10 Hz (Forward) |
| Remote Controller / Transmitter | Operating Frequency: 2.4 GHz (2400.000 – 2483.000), 5.8 GHz (5725.000 – 5850.000) Maximum Operating Distance: 4.3 Miles / 6.92 km Transmitter Power: 20 dBm (2.4 G), 26 dBm (5.8 G) Output Power: 16 W Built-In Display Size: 5.5" Display Resolution: 1920 x 1080 Display Brightness: 1000 cd/m² Operating Temperature: 32 to 104°F / 0 to 40°C |
| Camera | Sensor: 1" CMOS Effective Pixels: 20 MP Focal Length: 24mm / 35mm (35mm Equivalent) Lens Field of View: Horizontal: 84° Aperture: f/2.8 to 11 Minimum Focusing Distance: 3.3' / 1.0 m Photo ISO Range: 100 to 3200 (Auto), 100 to 12,800 (Manual) Video ISO Range: 100 to 3200 (Auto), 100 to 6400 (Manual) Electronic Shutter Speed: 8 to 1/8000 Second Mechanical Shutter Speed: 8 to 1/2000 Second Photo Resolution: 4:3: 4864 x 3648, 3:2: 5472 x 3648 Photo Format: JPEG Video Format: 3840 x 2160p at 30 fps (MOV via H.264/AVC) Recording Media: microSD (up to 128 GB) Operating Temperature: 32 to 104°F / 0 to 40°C |
| Gimbal | Number of Axes: 3 (Pitch, Roll, Yaw) Control Range Pitch: -90 to 30° Angular Speed: Pitch: 90°/s Control Accuracy: ±0.02° |
| Flight Battery | Battery Chemistry: Lithium-Ion Polymer (LiPo) Capacity: 5870 mAh / 89.2 Wh Battery Configuration: 4 S / 15.2 V Maximum Charging Power: 160 W Charging Temperature: 14 to 104°F / -10 to 40°C Weight: 16.51 oz / 468 g |
| Charger | DC Input Power: 17.4 VDC Power Rating: 160 W |
| General | Number of Rotors: 4 |
| DJI D-RTK 2 GNSS Mobile Station For Phantom 4 RTK Drones Specs | d GNSS: Simultaneously receive GPS: L1 C/A, L2, L5 Beidou: B1, B2, B3 GLONASS: F1, F2 GALILEO: E1, E5A, E5B Positioning Accuracy: Single Point Horizontal: 4.9' / 1.5 m (RMS) Vertical: 9.8' / 3.0 m (RMS) RTK Horizontal: 0.4" / 1 cm+ 1 ppm (RMS) Vertical: 0.8" / 2 cm+ 1 ppm (RMS) 1 ppm: For every 0.62 mi / 1 km increase in distance, the accuracy will be 0.04" / 1 mm less. For example, the horizontal accuracy is 0.43" / 1.1 cm when the receiving end is 0.62 mi / 1 km away from the base station. Positioning Update Rate: 1 Hz, 2 Hz, 5 Hz, 10 Hz, and 20 Hz Cold Start < 45 seconds Hot Start < 10 seconds Differential Data Format: RTCM 2.x/3.x Communications Data Link Protocol OcuSync, Wi-Fi, LAN, and 4G Operating Frequencies 2.4 GHz: 2.400 to 2.483 GHz (China, United States, Australia, Europe, Japan, Korea) 5.8 GHz: 5.725 to 5.850 GHz (China, United States, Australia) EIRP OcuSync 2.4 GHz SRRC (Mainland China) / CE (Europe) / MIC (Japan) / KCC (Korea): < 20 dBm 2.4 GHz FCC (United States, Australia) / NCC (Taiwan, China): < 26 dBm 5.8 GHz FCC (United States, Australia) / SRRC (Mainland China) / NCC (Taiwan, China): < 26 dBm Wi-Fi 2.4 GHz SRRC (Mainland China) / CE (Europe) / MIC (Japan) / KCC (Korea): < 20 dBm 2.4 GHz FCC (United States, Australia) / NCC (Taiwan, China): < 22 dBm 5.8 GHz FCC (United States, Australia) / SRRC (Mainland China) / NCC (Taiwan, China): < 22 dBm Communication Distance OcuSync: 1.2 mi / 2 km (unobstructed and free of interference when the distance from the D-RTK 2 antenna to the ground is 5.9' / 1.8 m, when the difference in height between the remote controller and D-RTK 2 is < 6.6' / 2 m, and when the remote controller is 3.9' / 1.2 m from ground level) Memory Capacity 16 GB Electrical Characteristics Power Consumption 12 W Power Supply 16.5 to 58.8 VDC Battery Type Lithium-ion Battery Capacity 4920 mAh Battery Energy 37.3 Wh Run Time WB37 Battery: > 2 hours MG-12000P Battery: > 50 hours General Operating Temperature 32 to 113°F / 0 to 45°C Dimensions D-RTK 2 Body with Extension Rod: 2.7 x 6.6 x 67.2" / 6.8 x 16.8 x 170.8 cm IP Rating IP67 Packaging Info Package Weight 12.15 lb Box Dimensions (LxWxH) 55 x 9 x 8" |
| DJI D-RTK 2 Mobile Station Tripod Specs | General Compatibility DJI D-RTK 2 Mobile Station Tripod Height 3.3' / 1.0 m Leg Extension 23.6" / 60.0 cm Dimensions 5.1 x 39.4" / 13.0 x 100.0 cm Weight 5.2 lb / 2.4 kg |
| Brand | DJI |