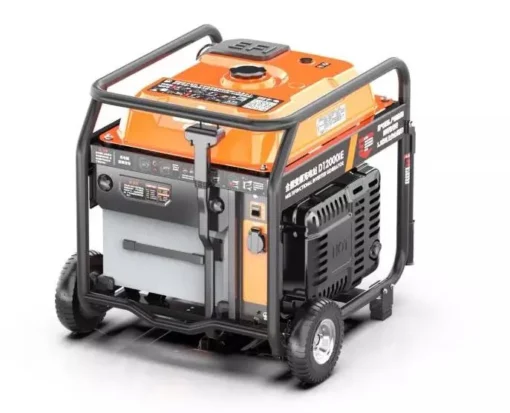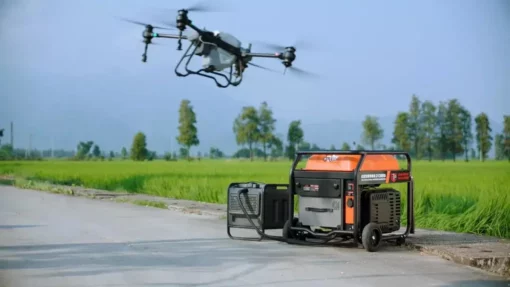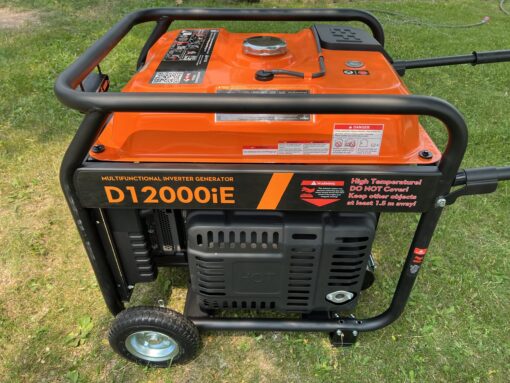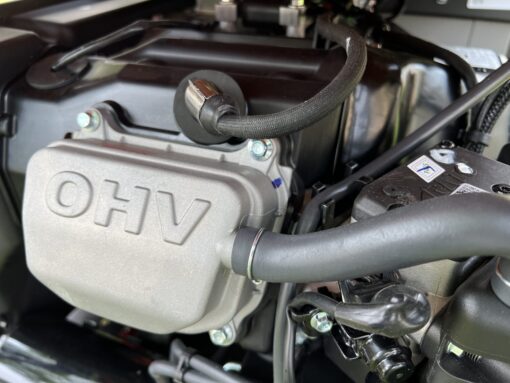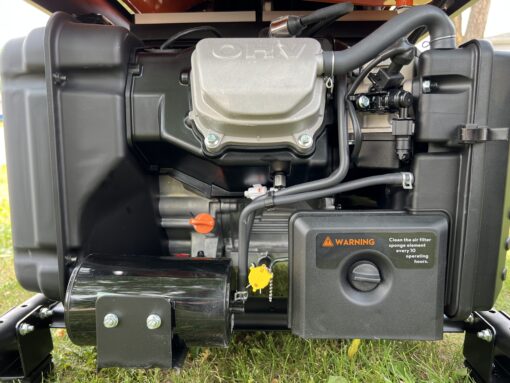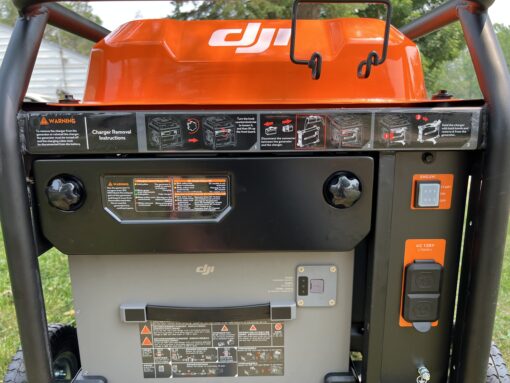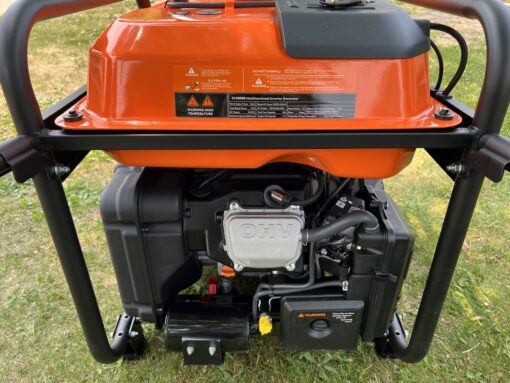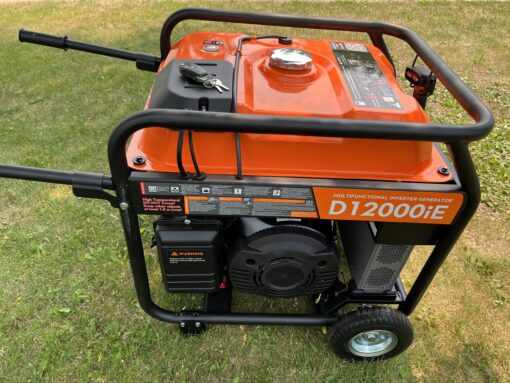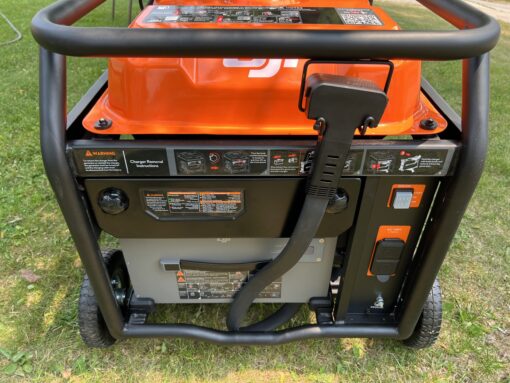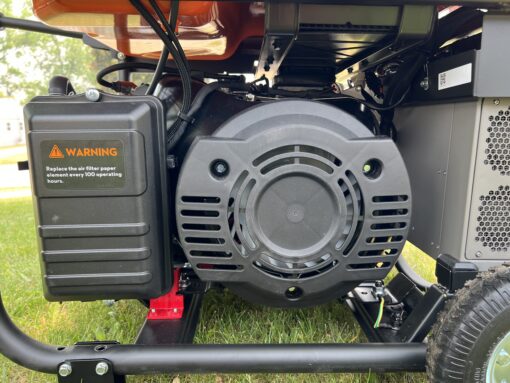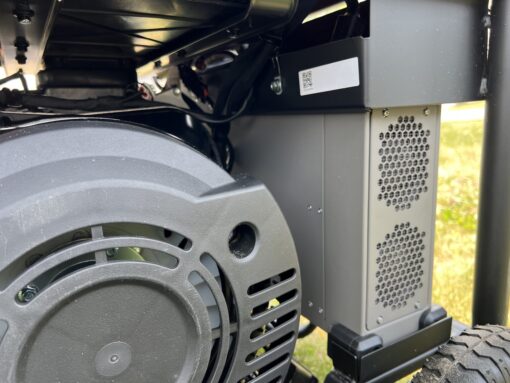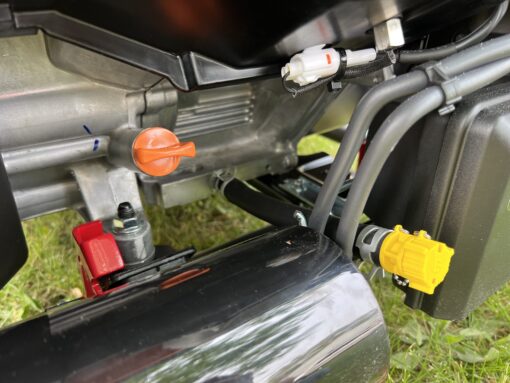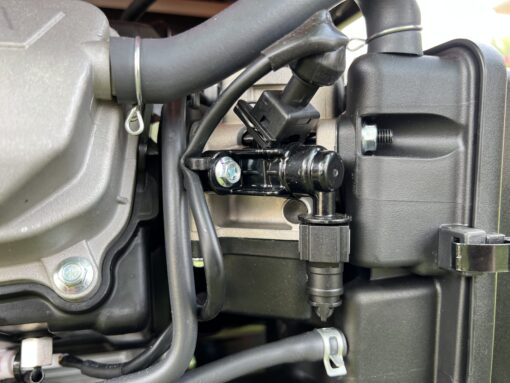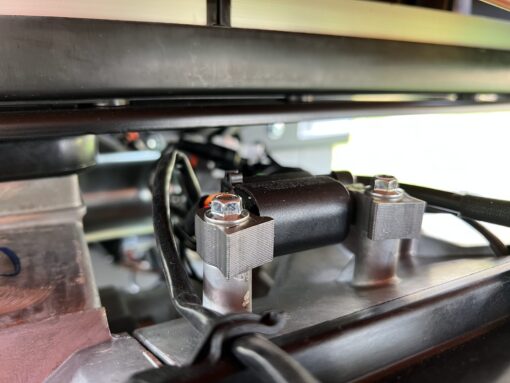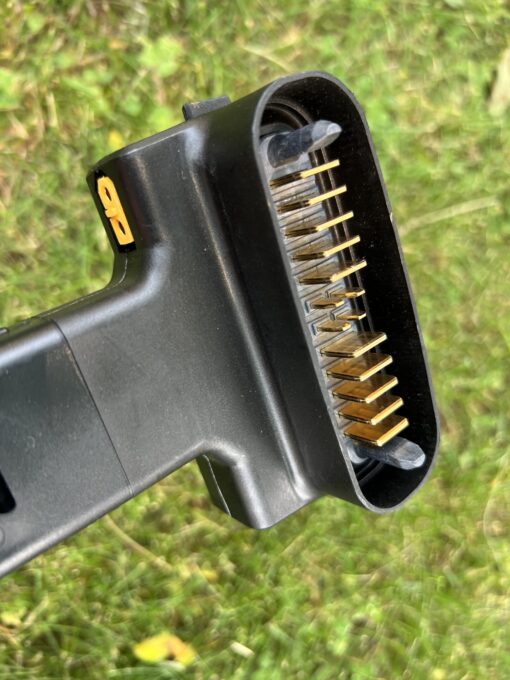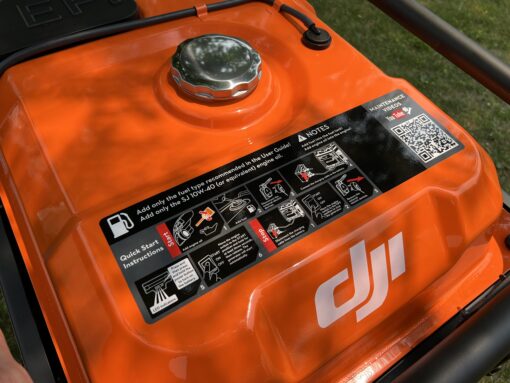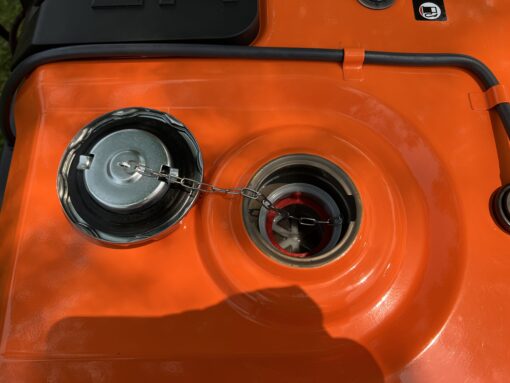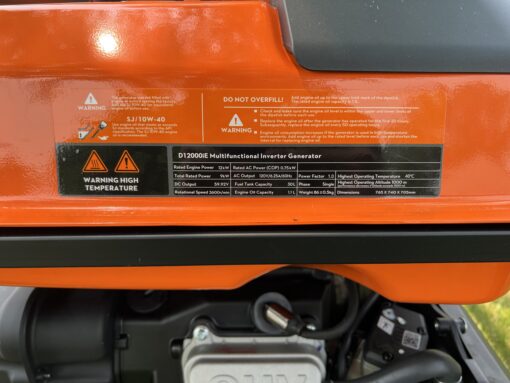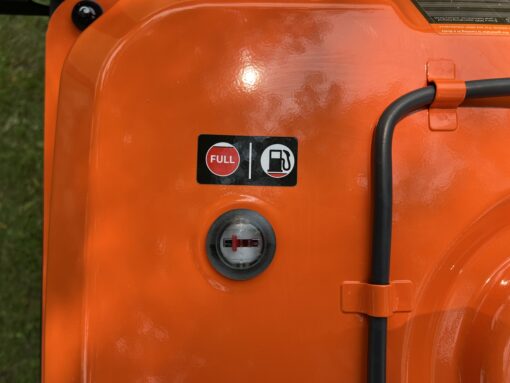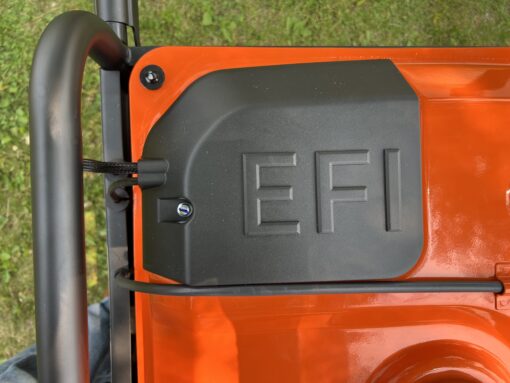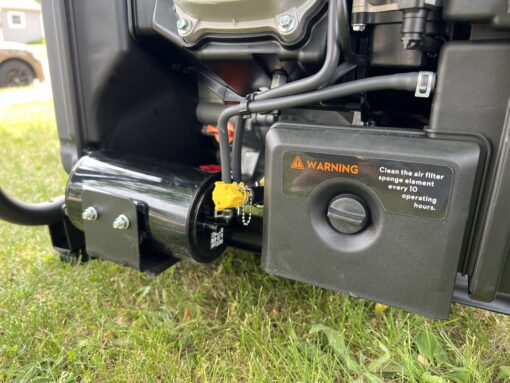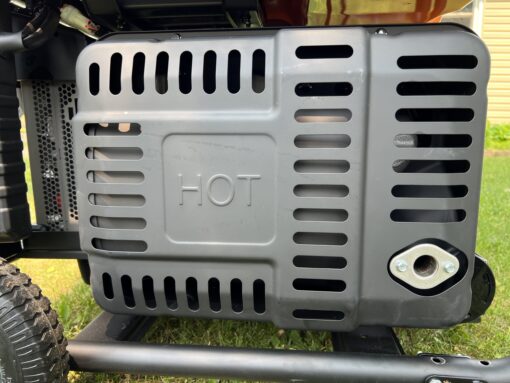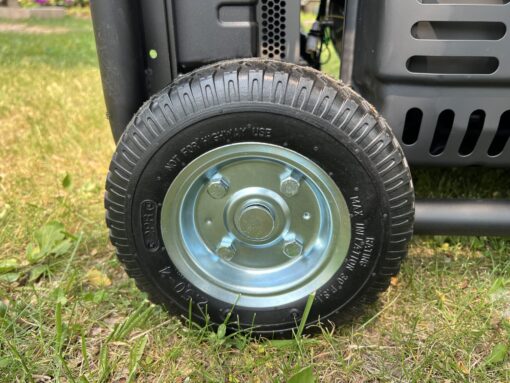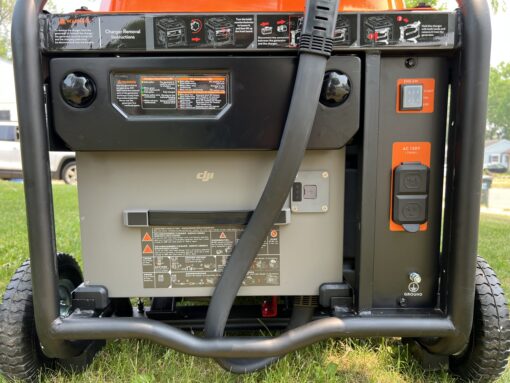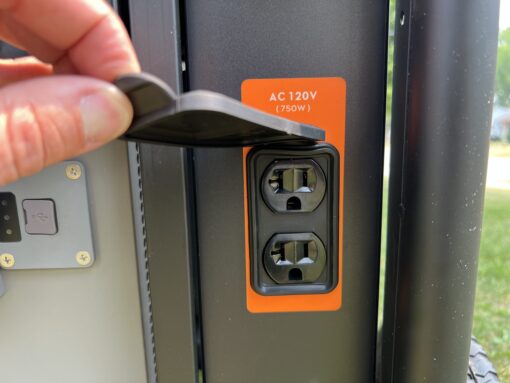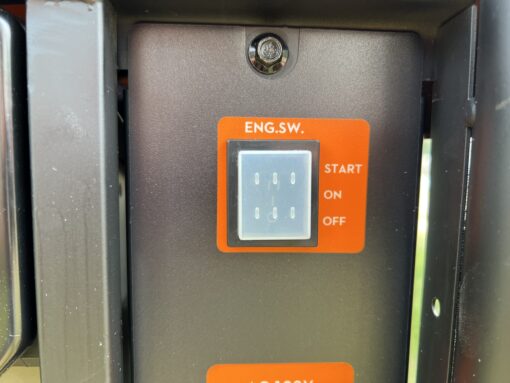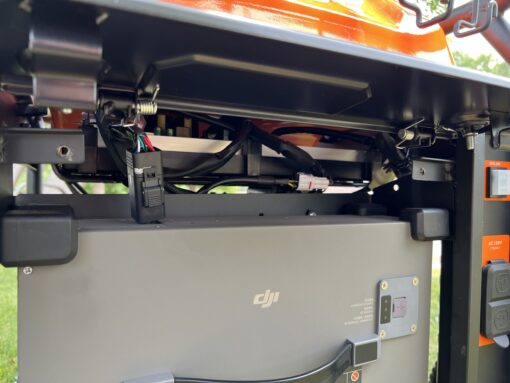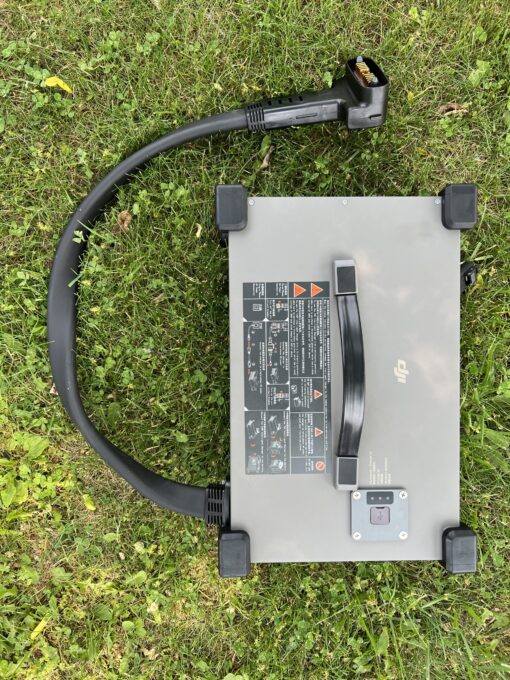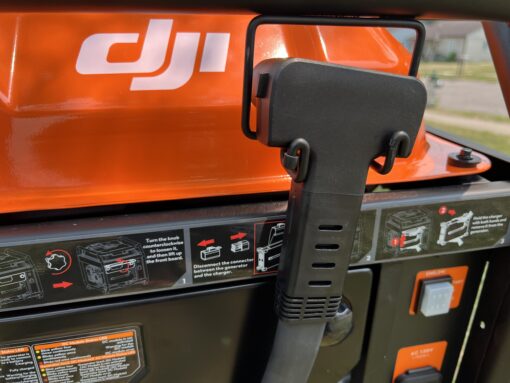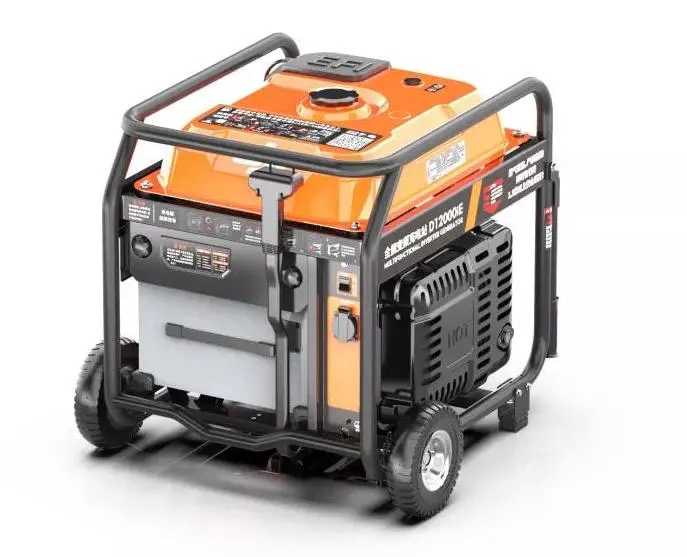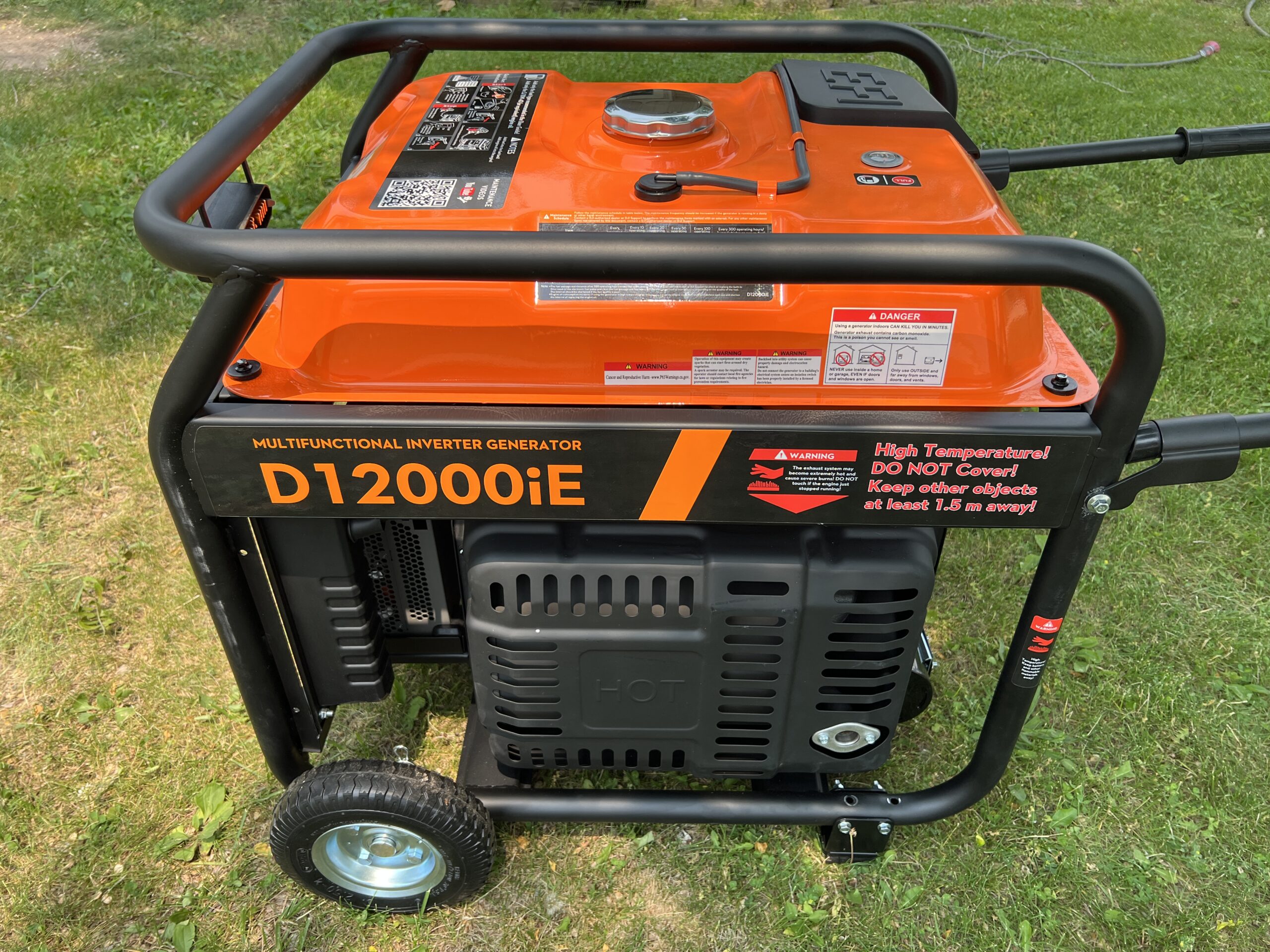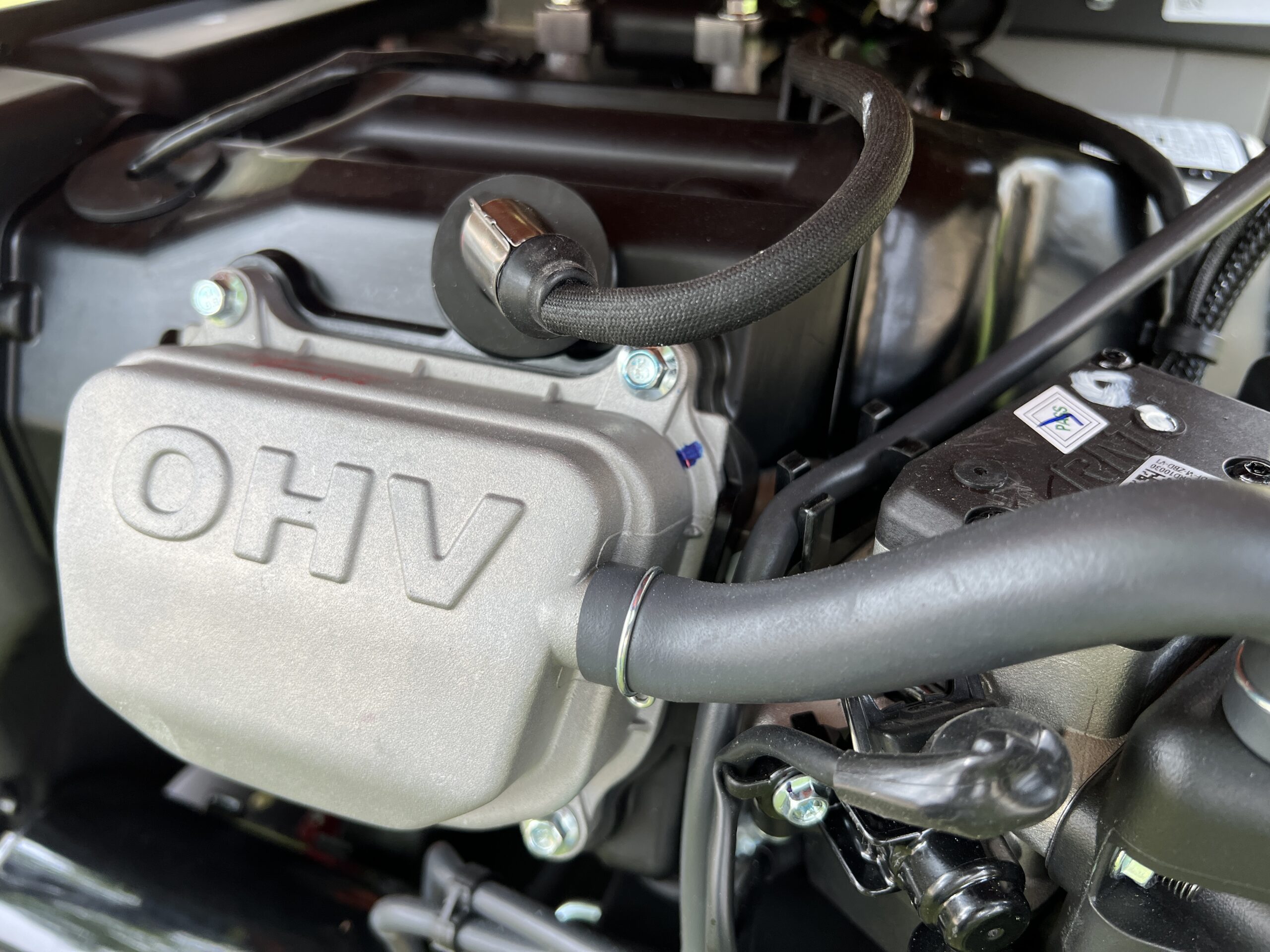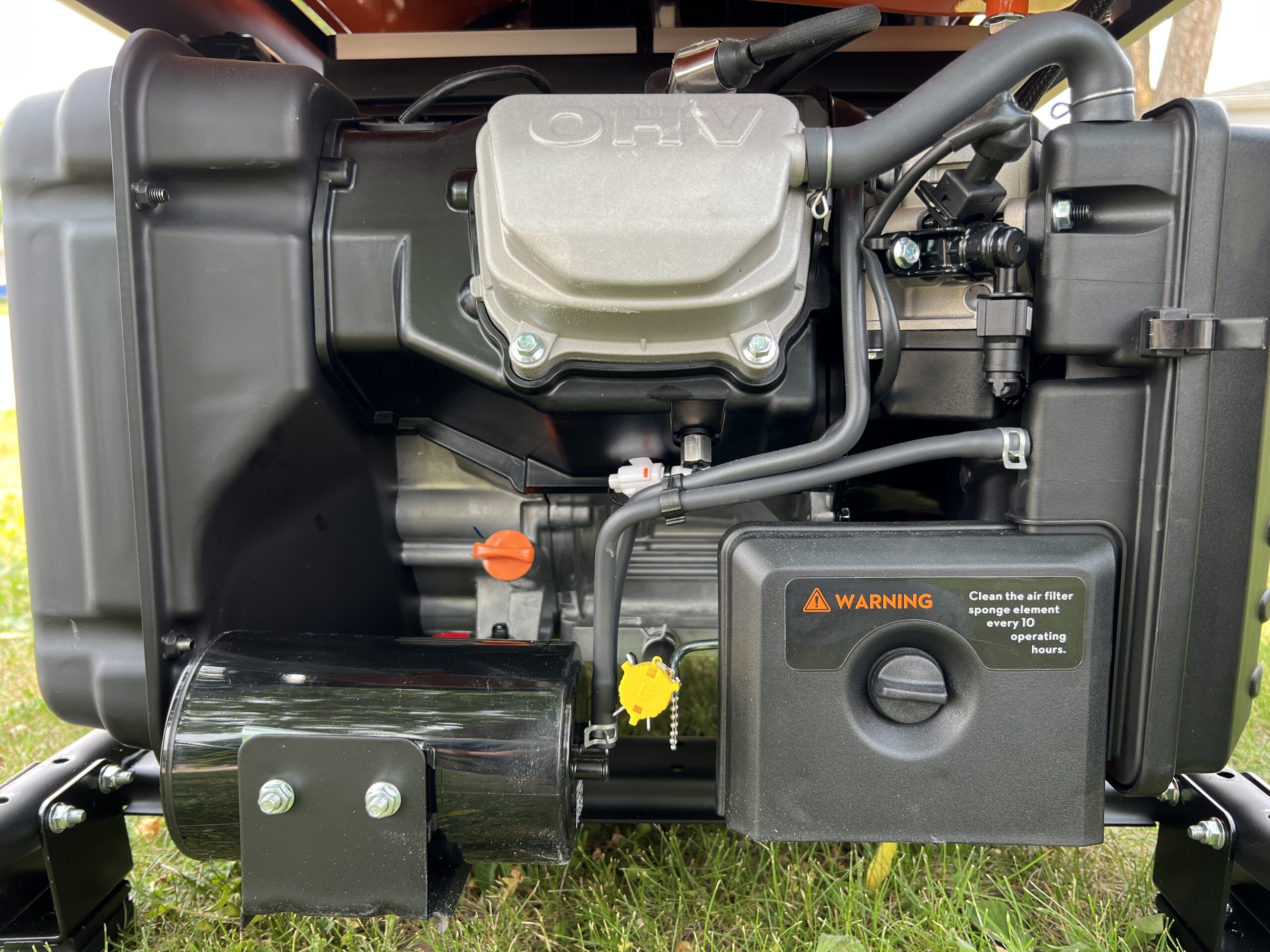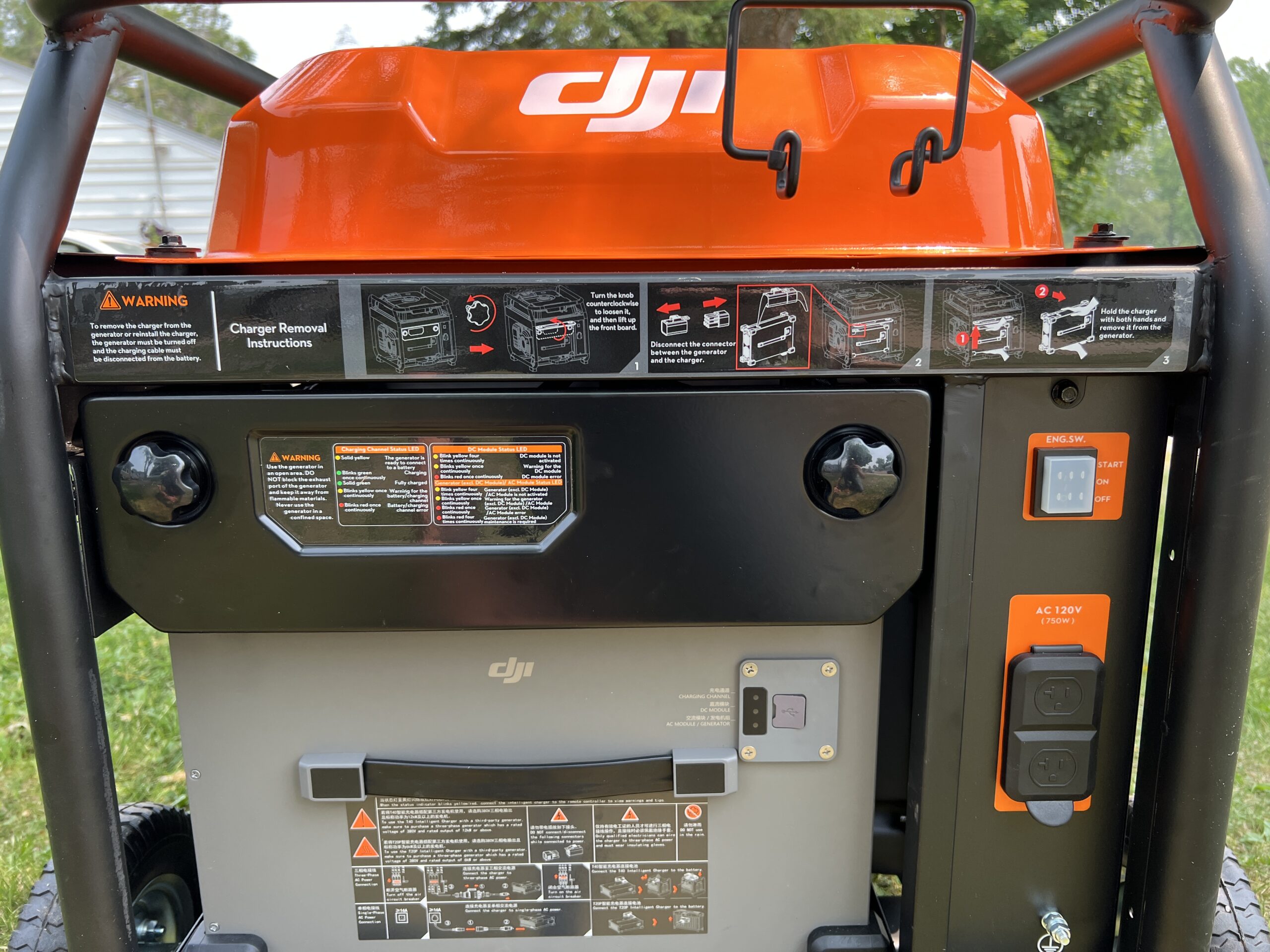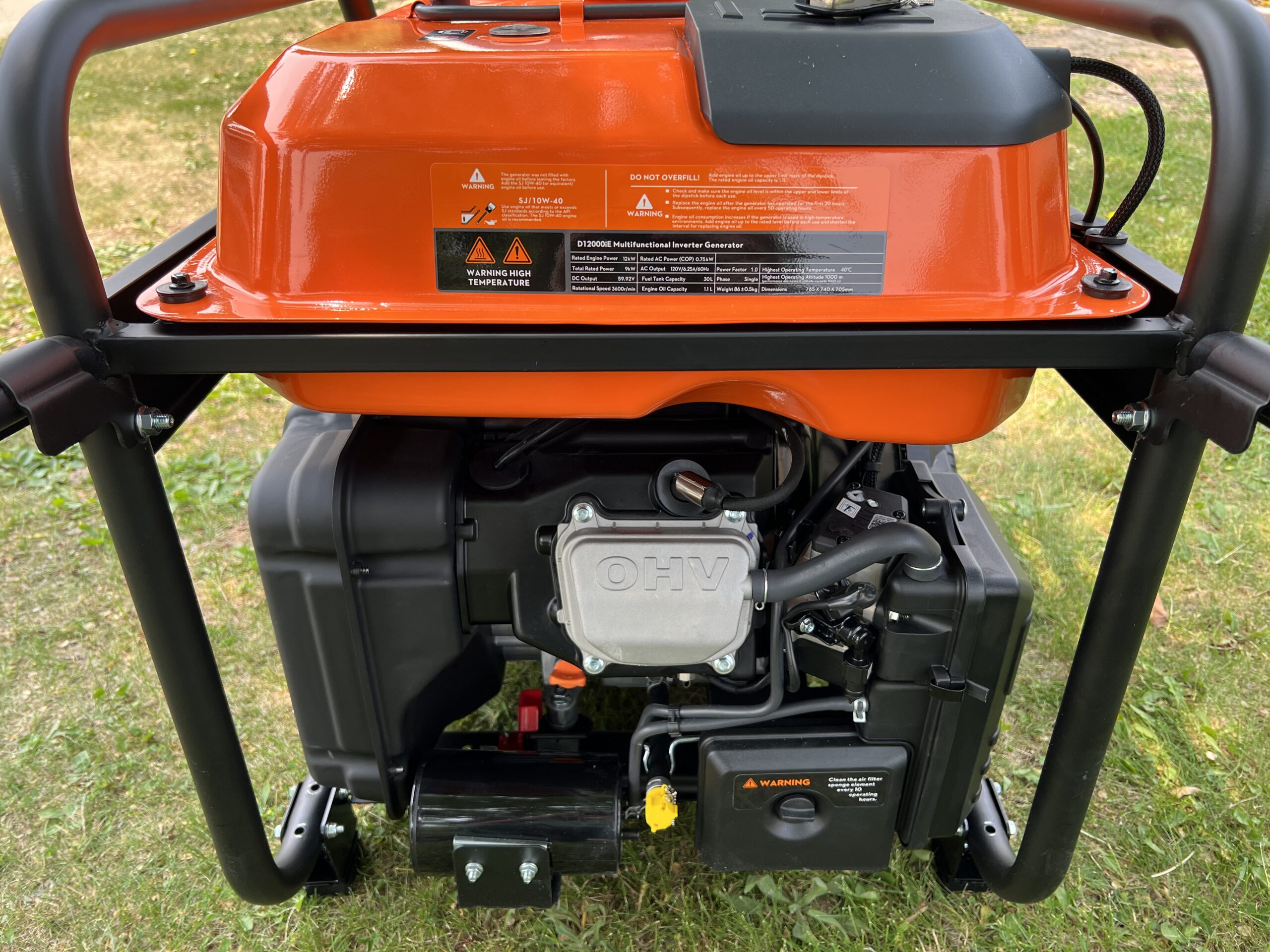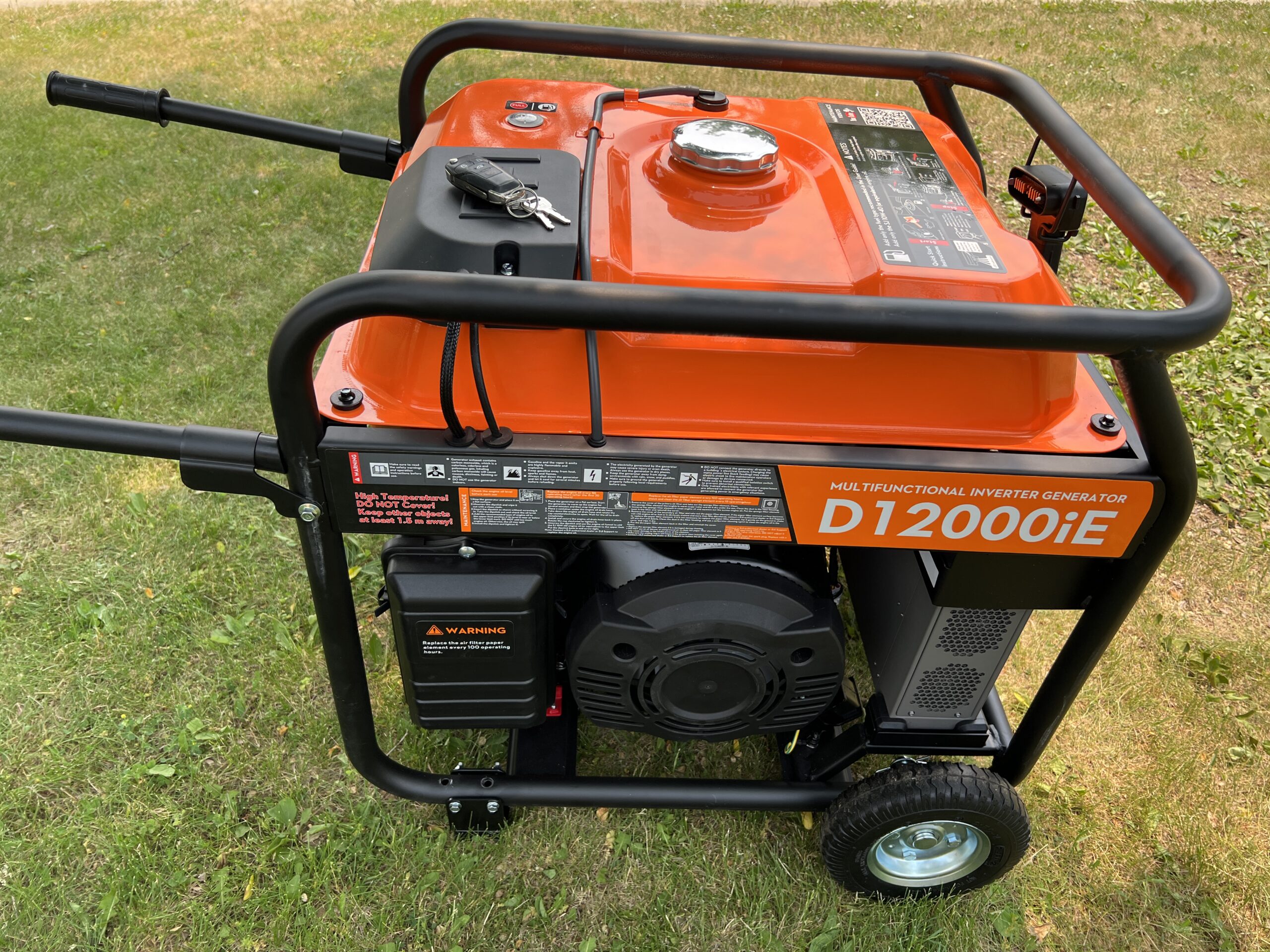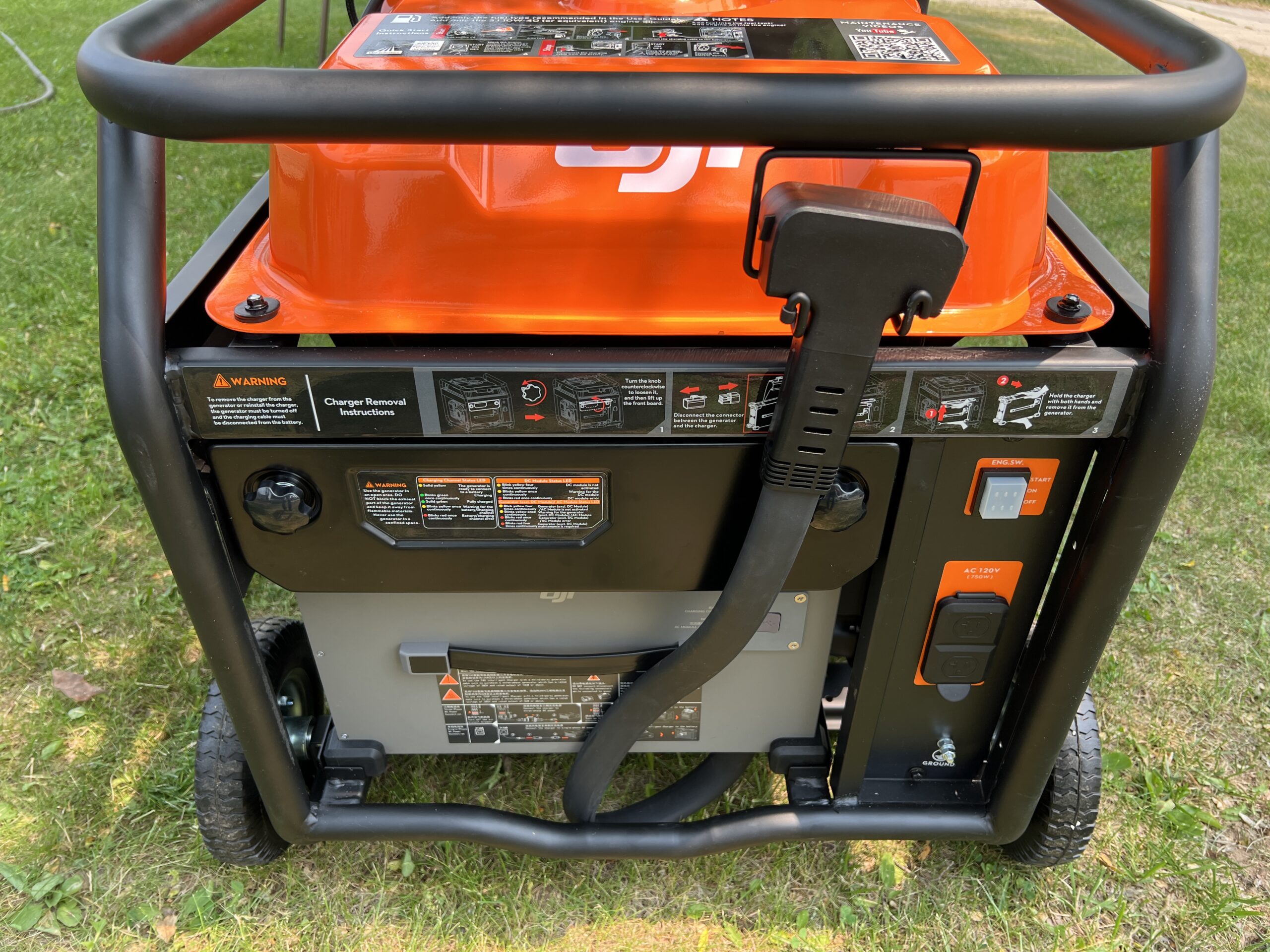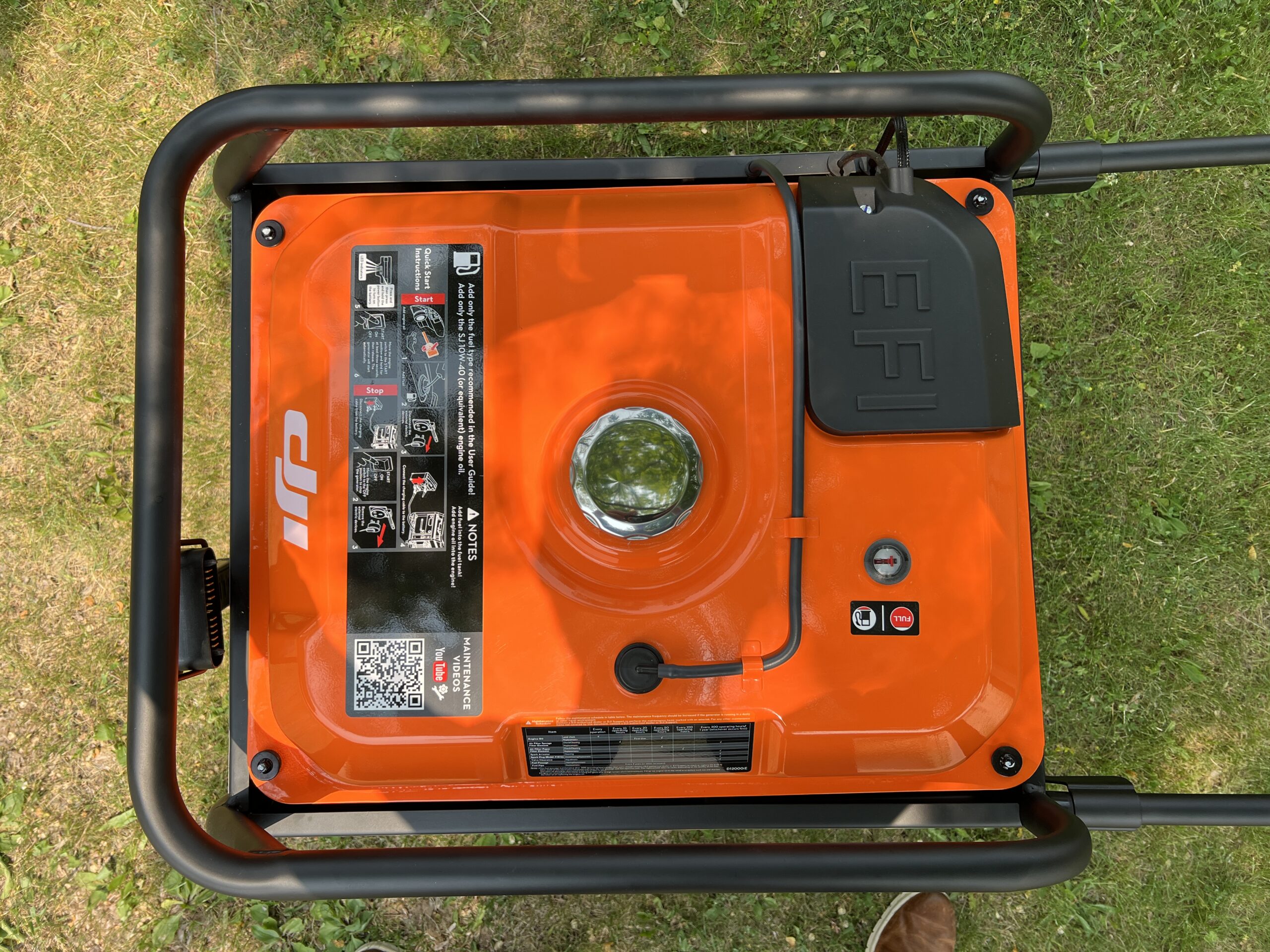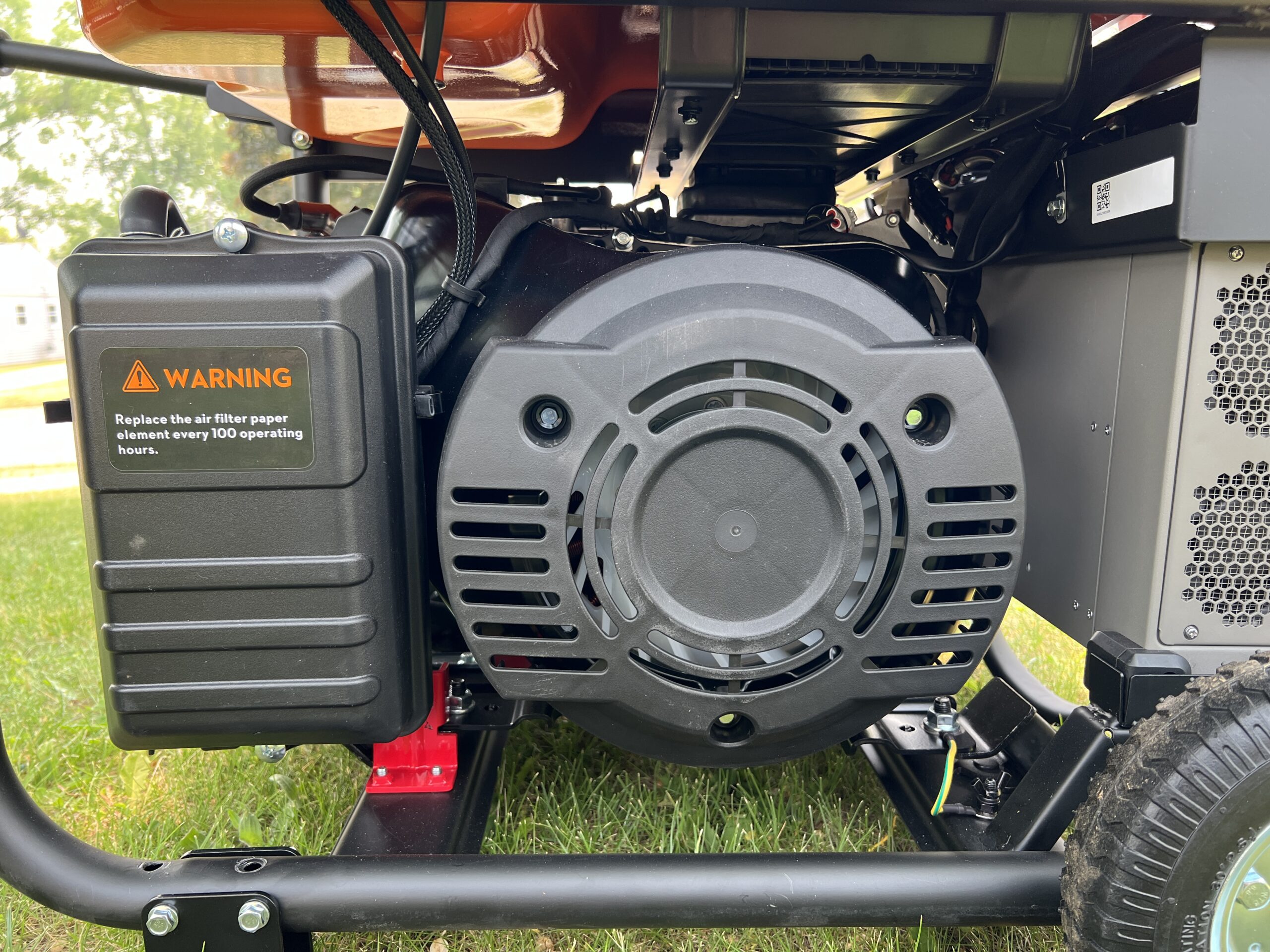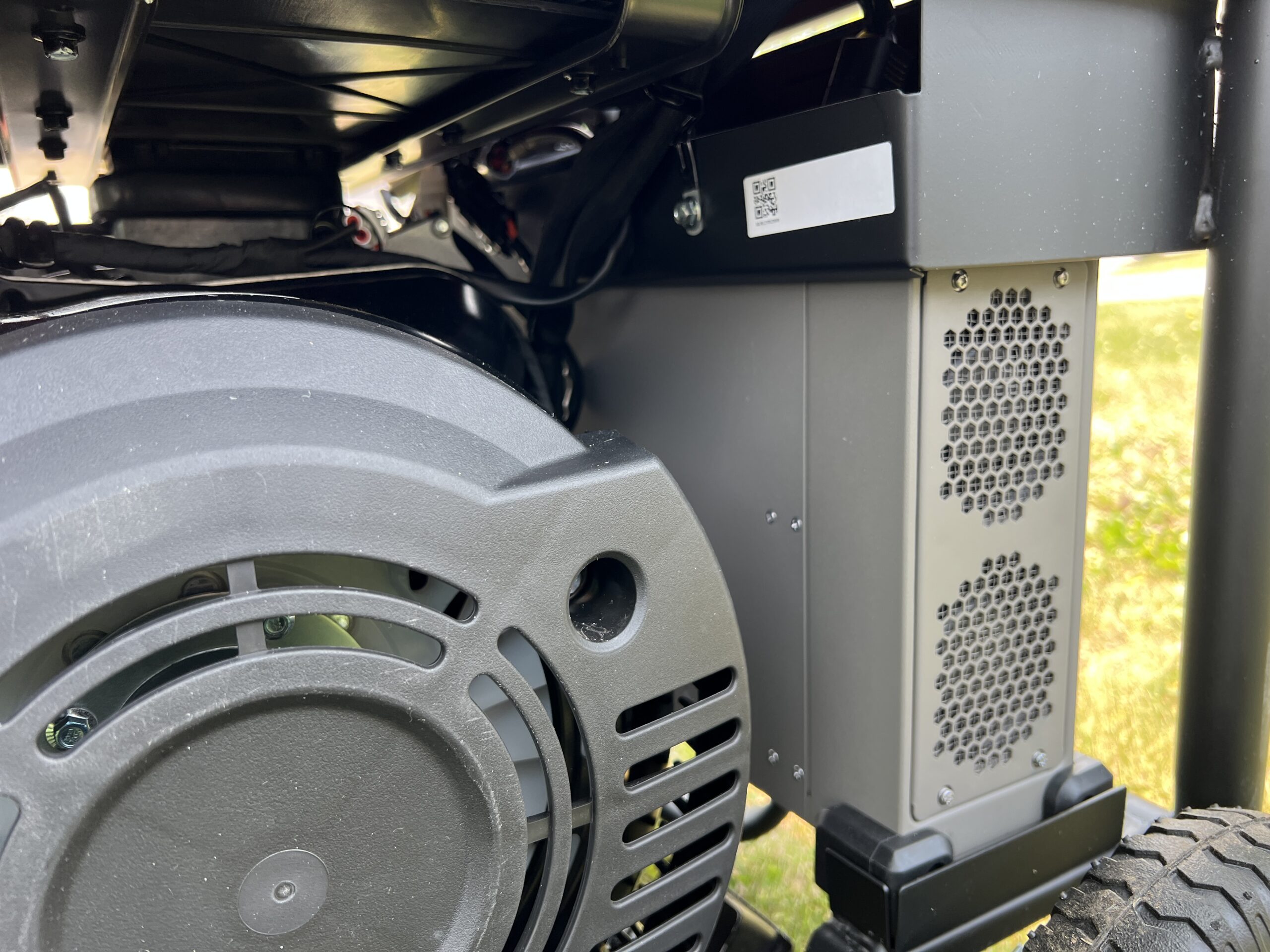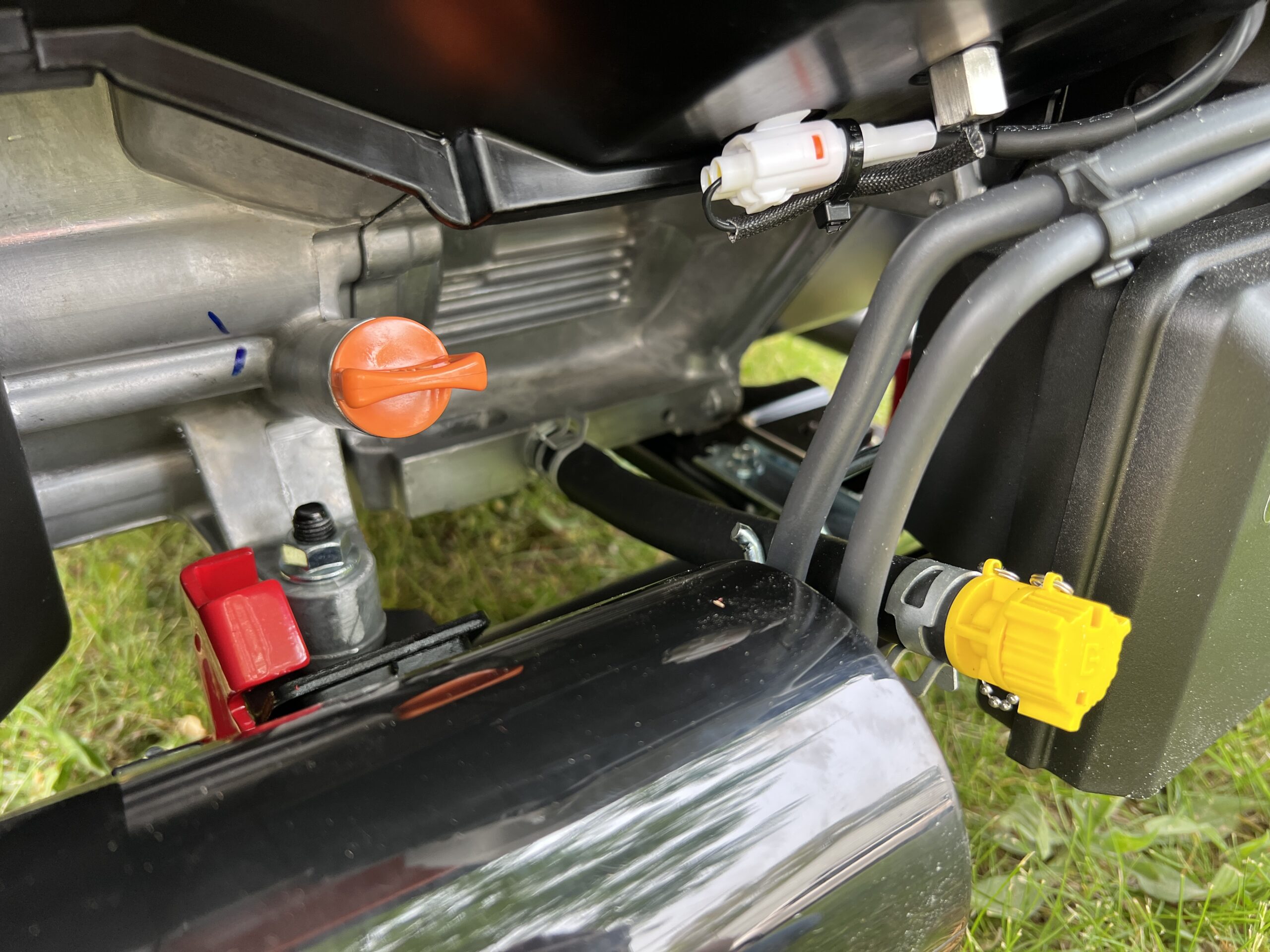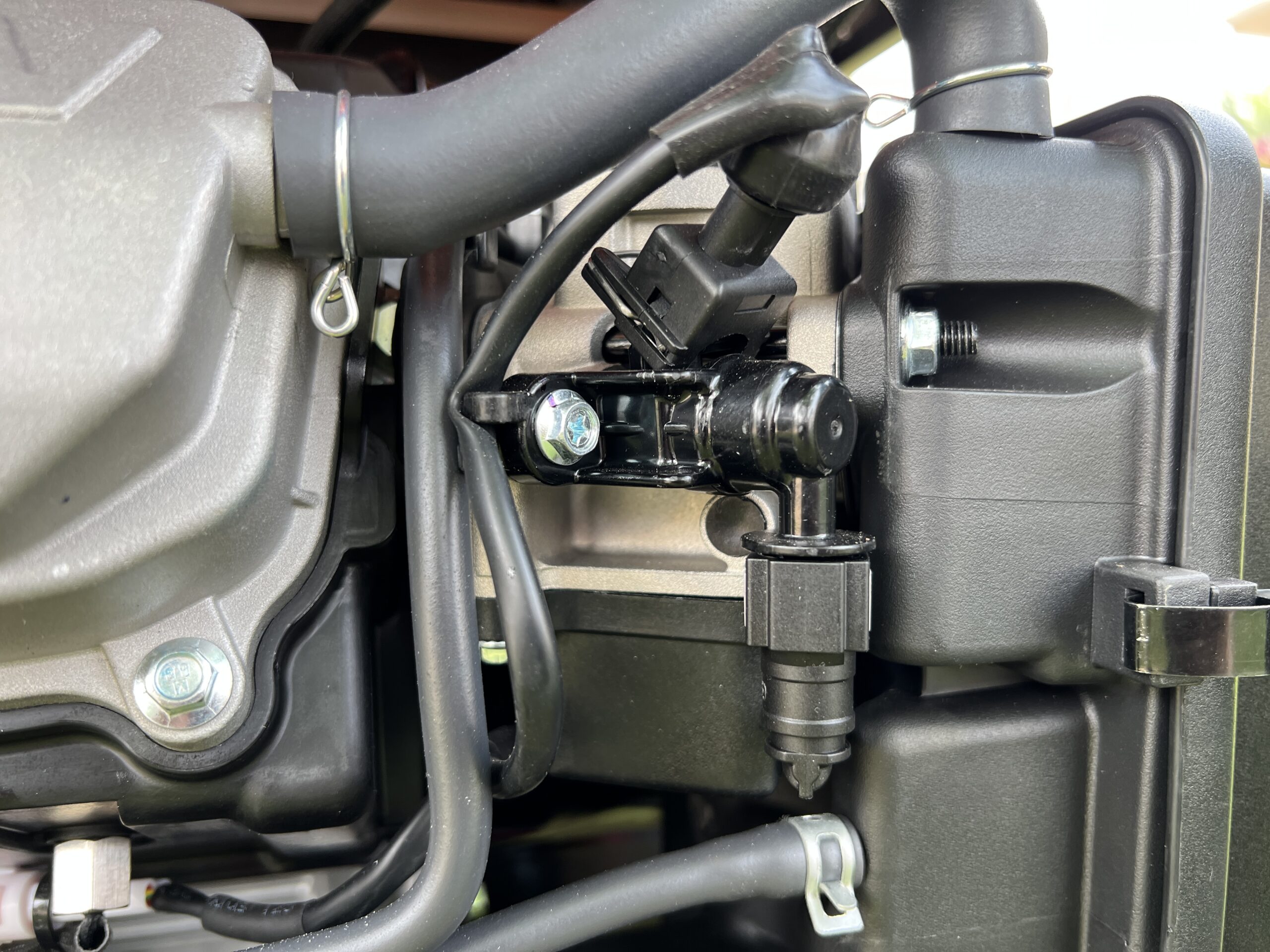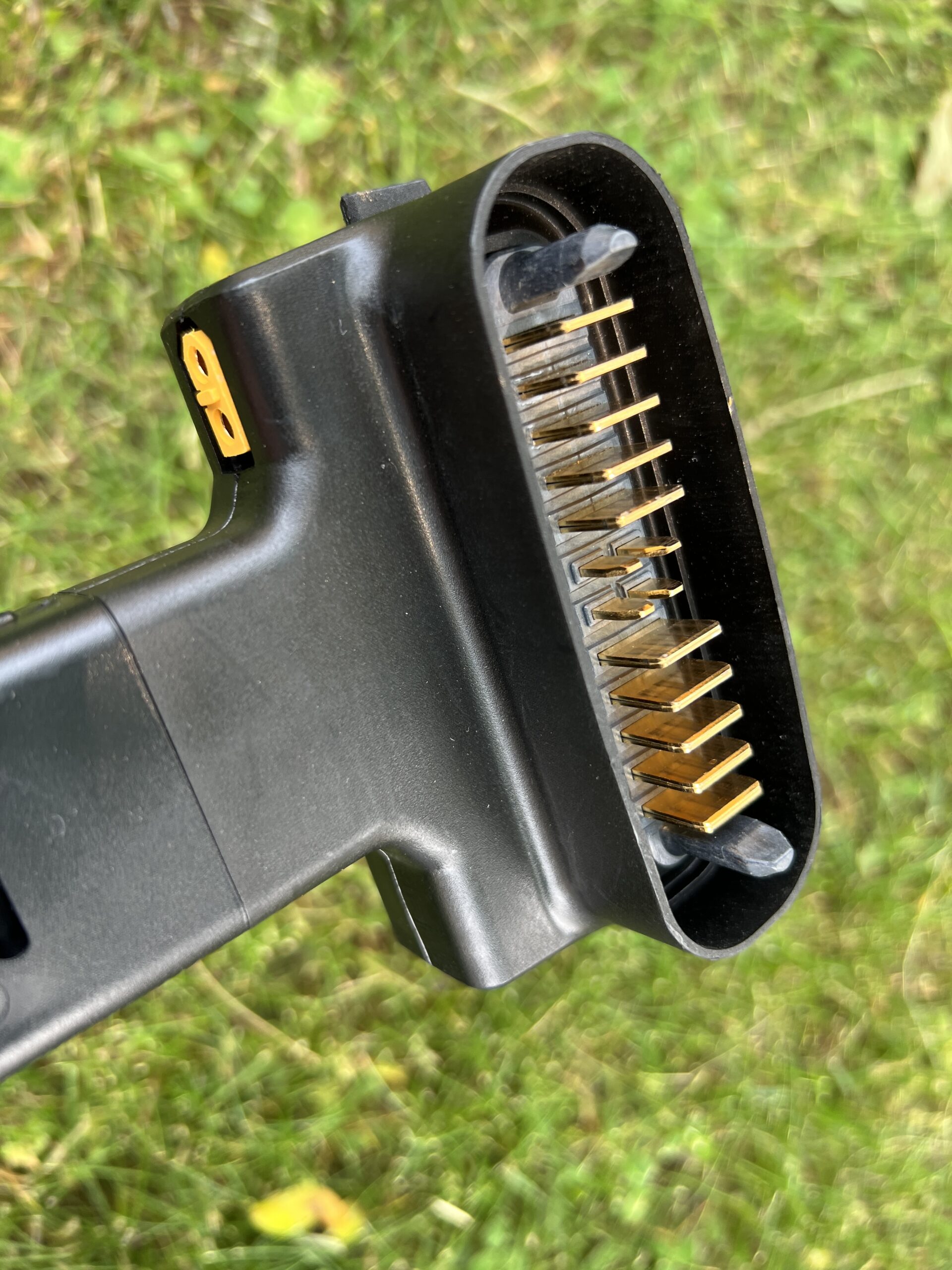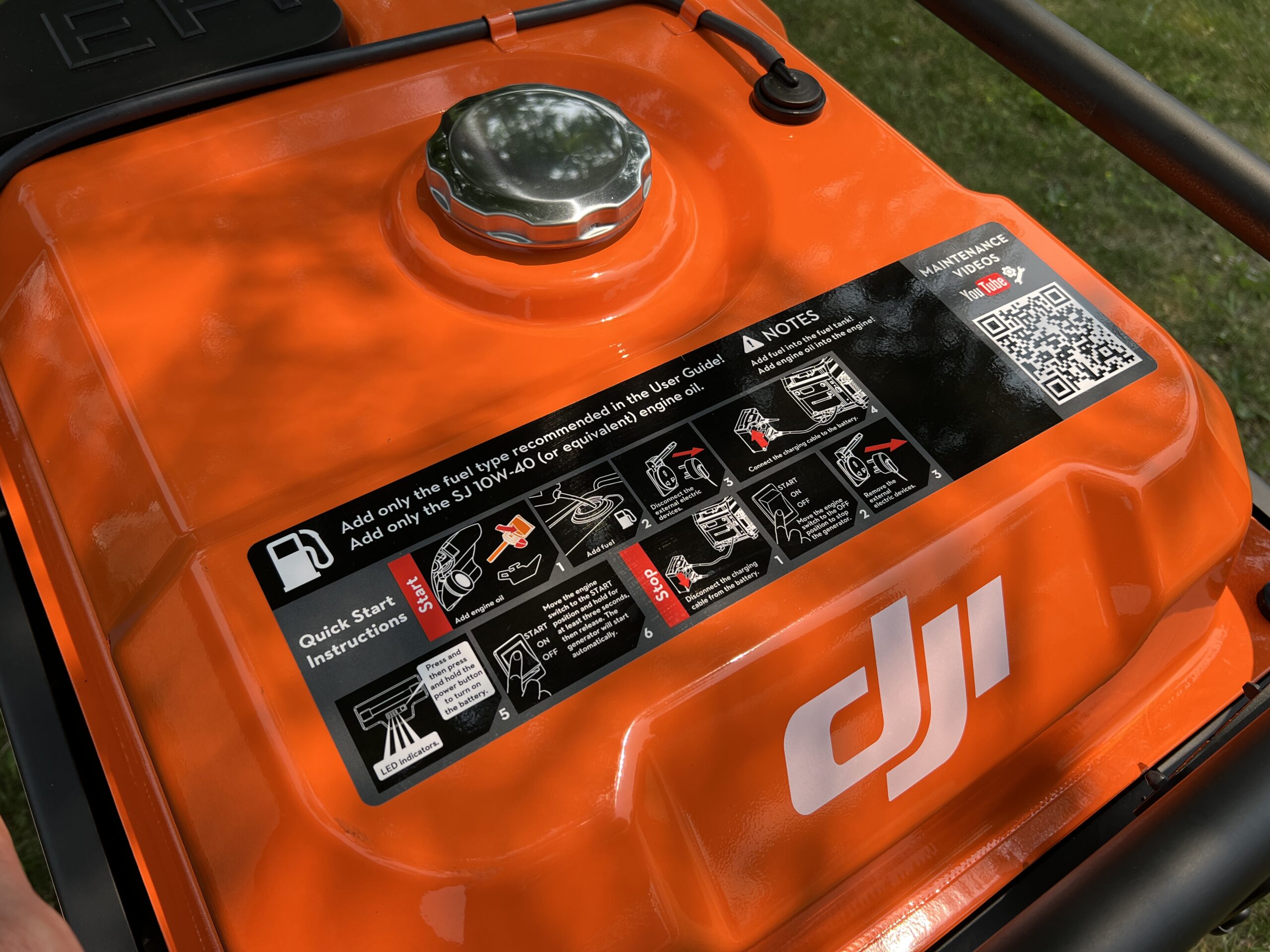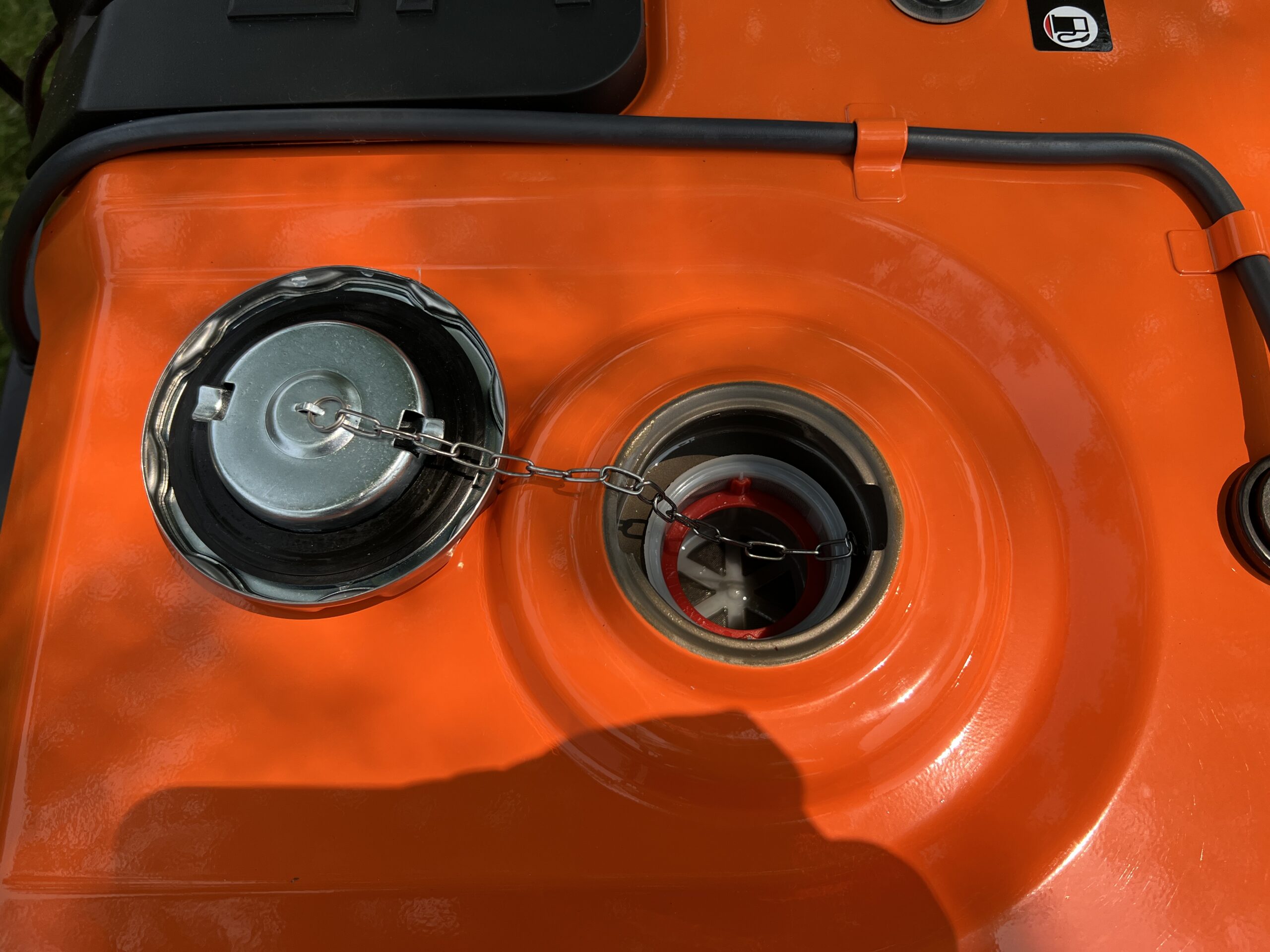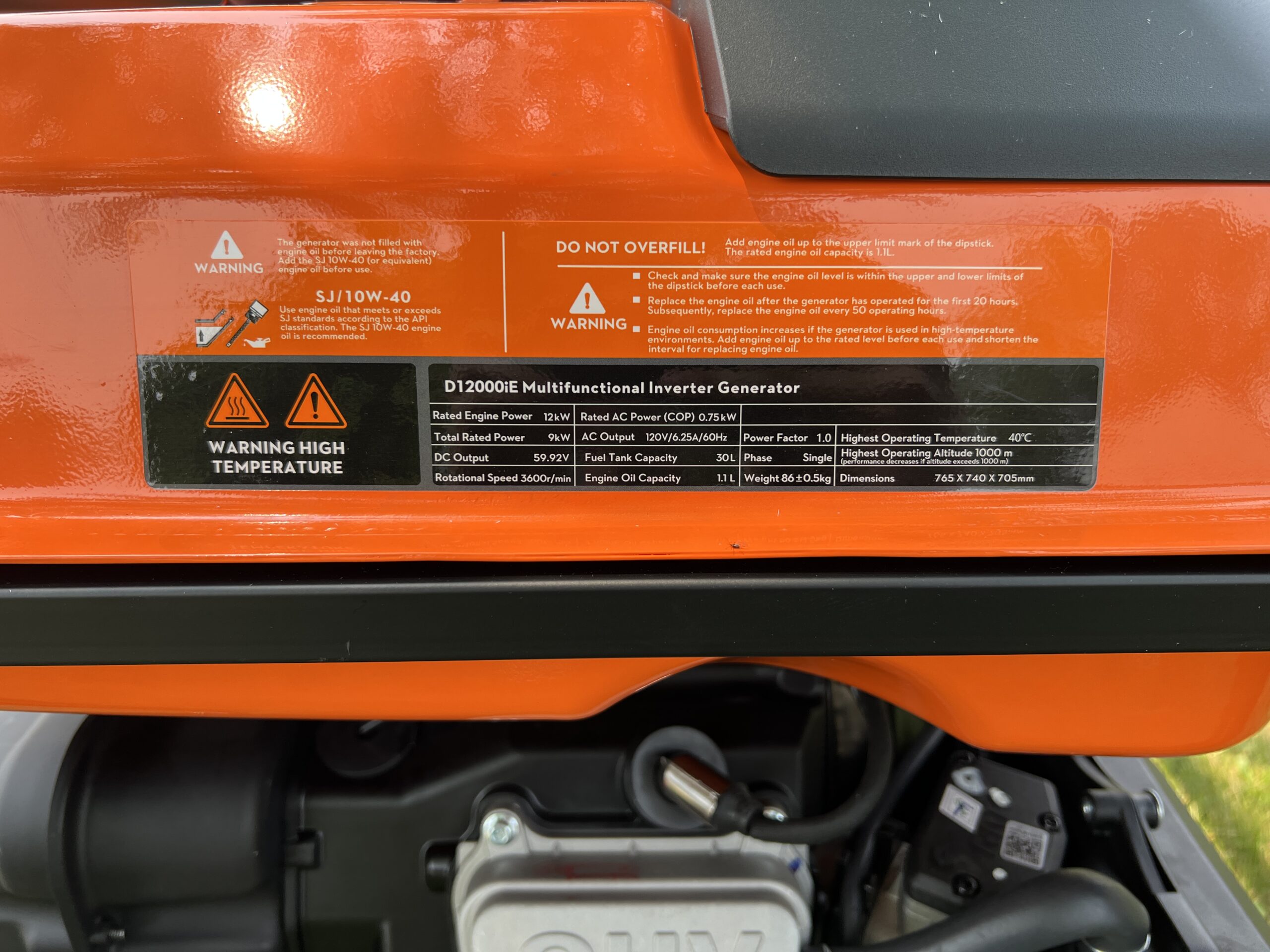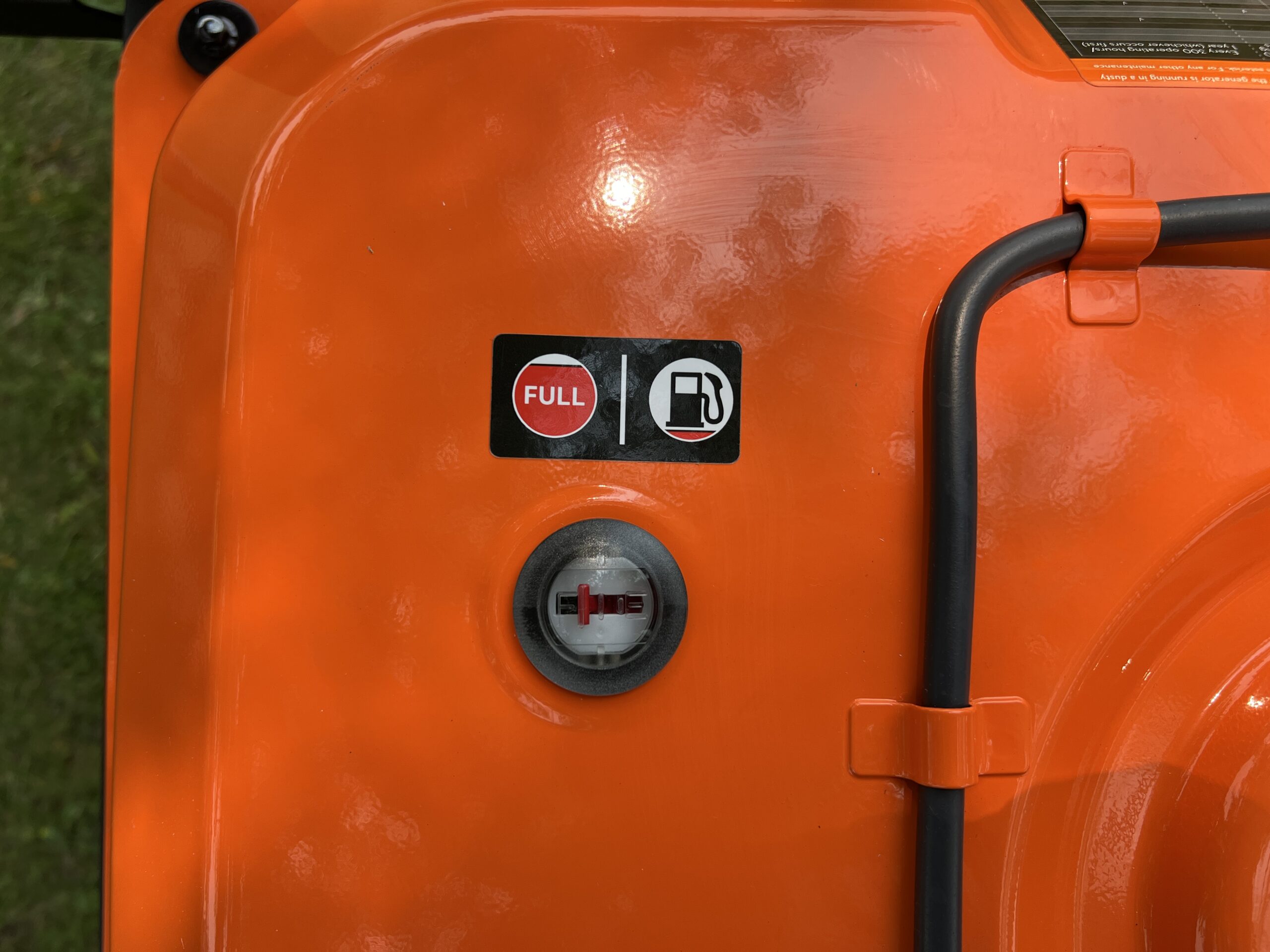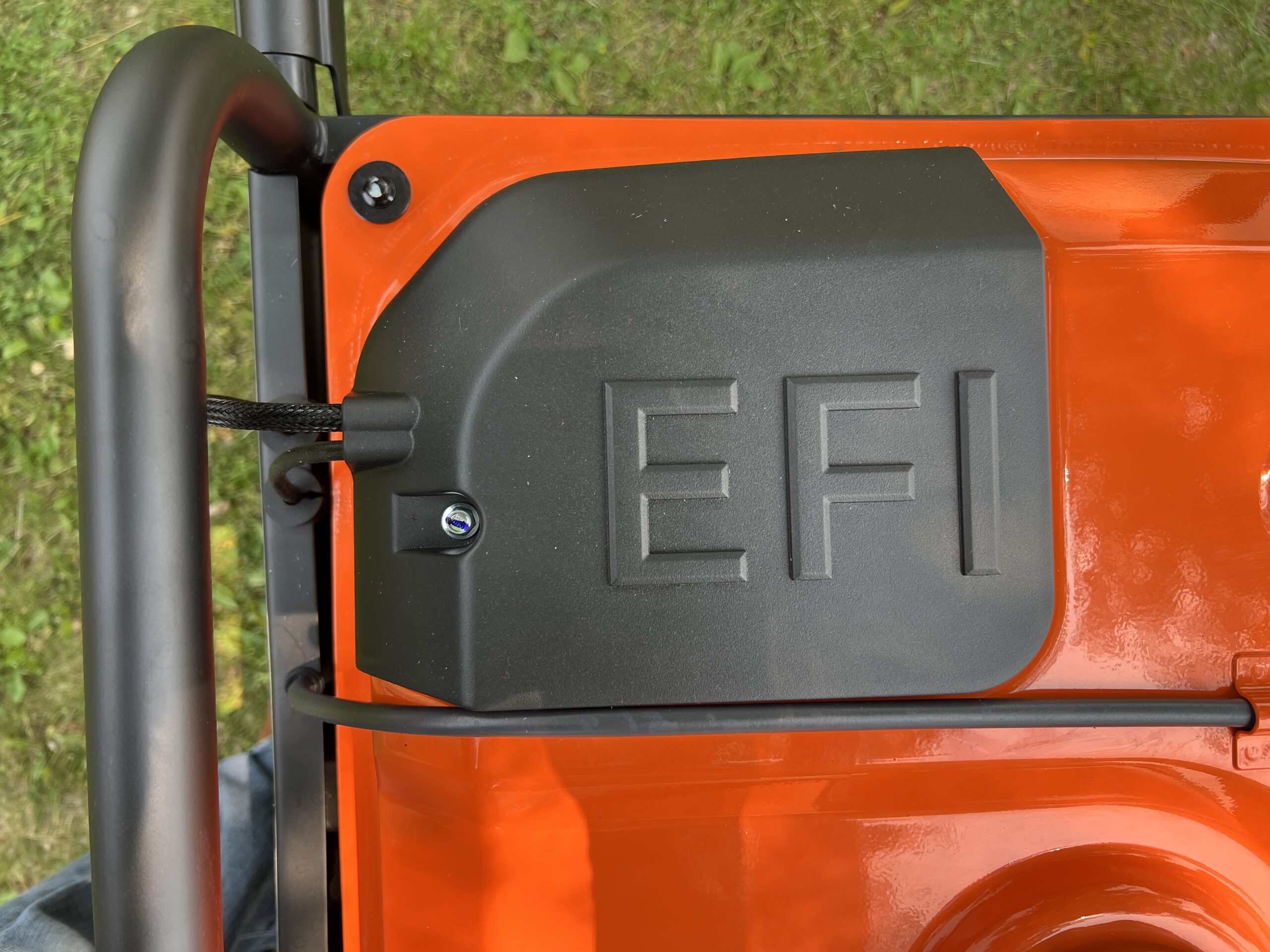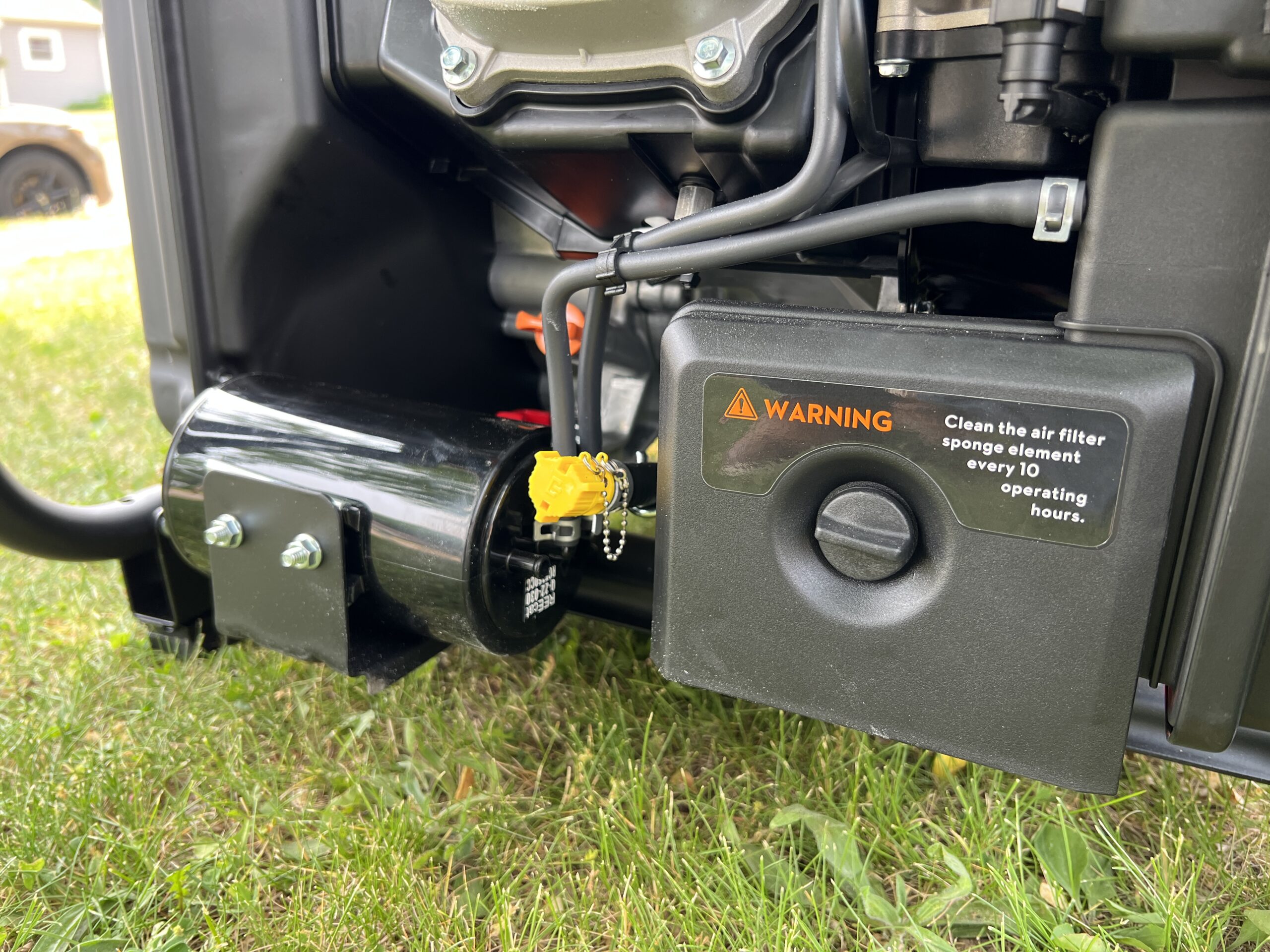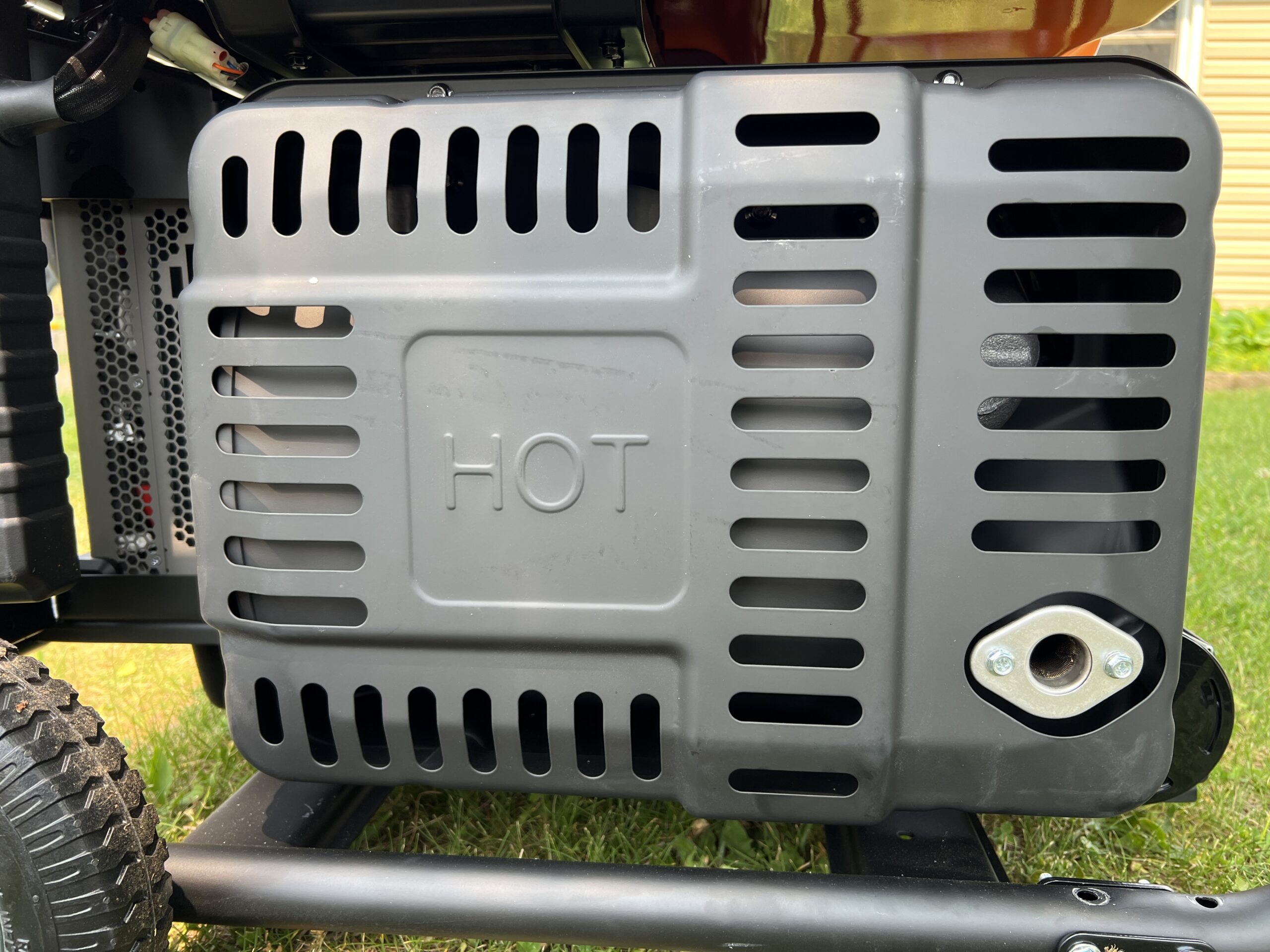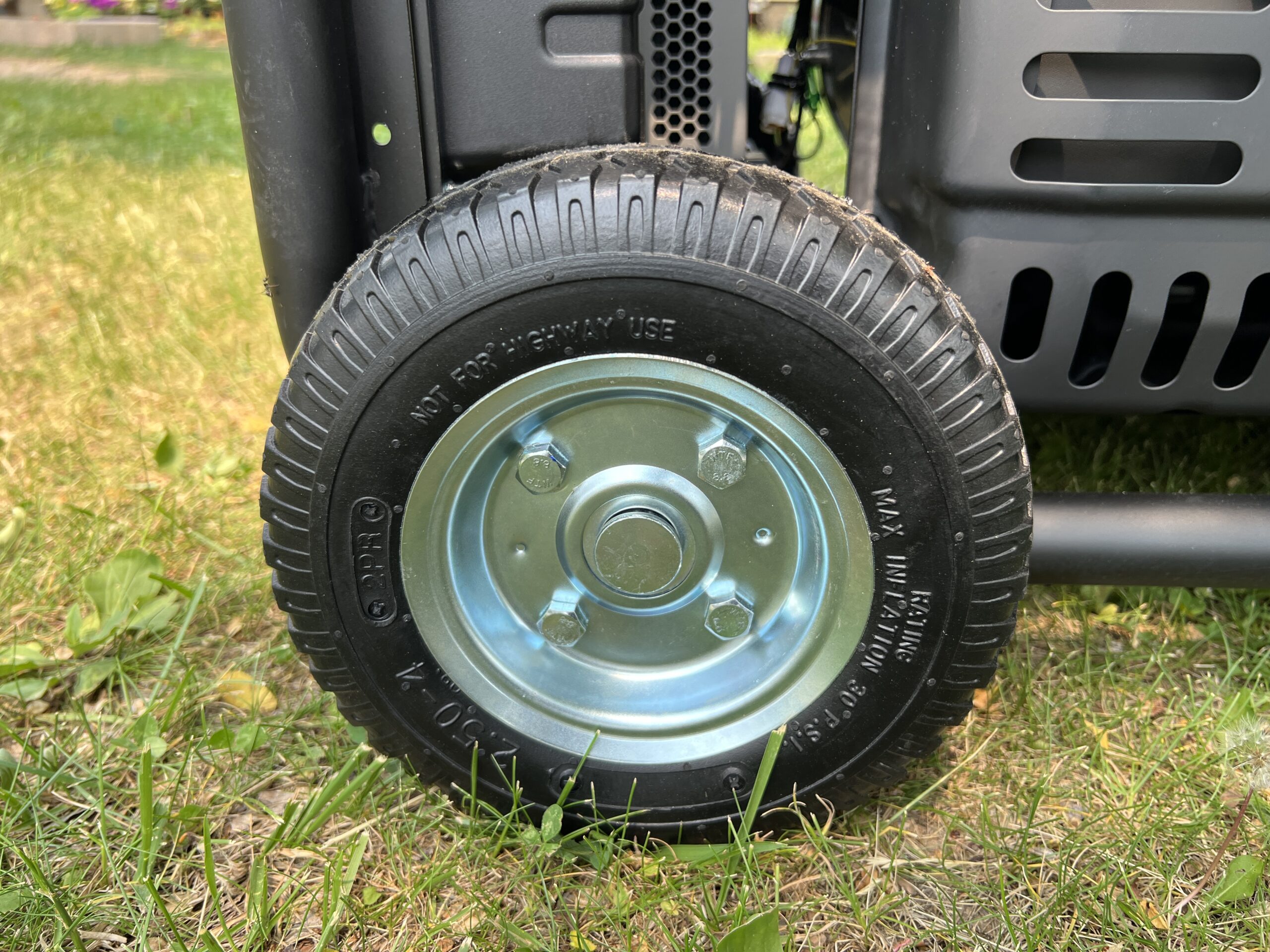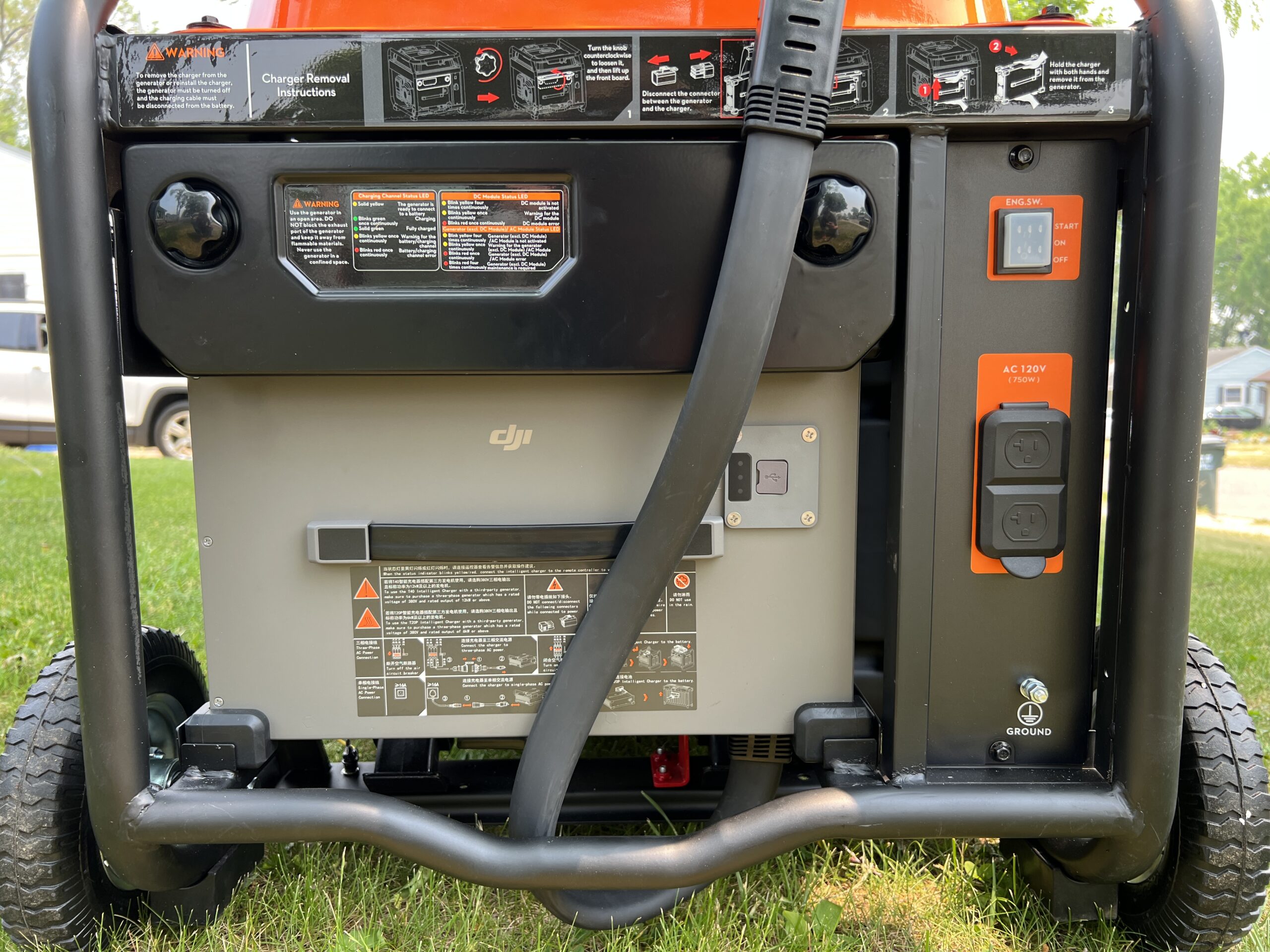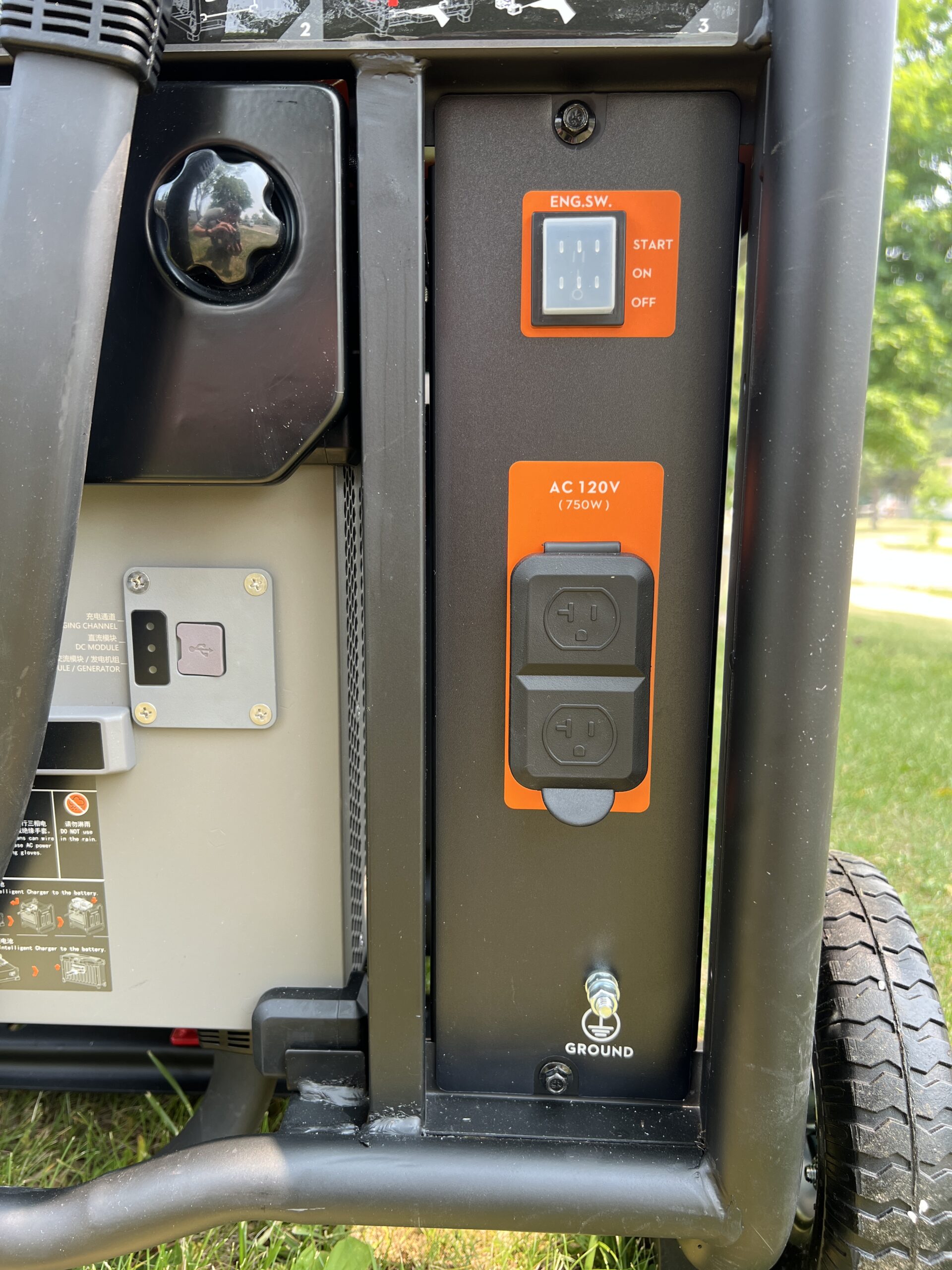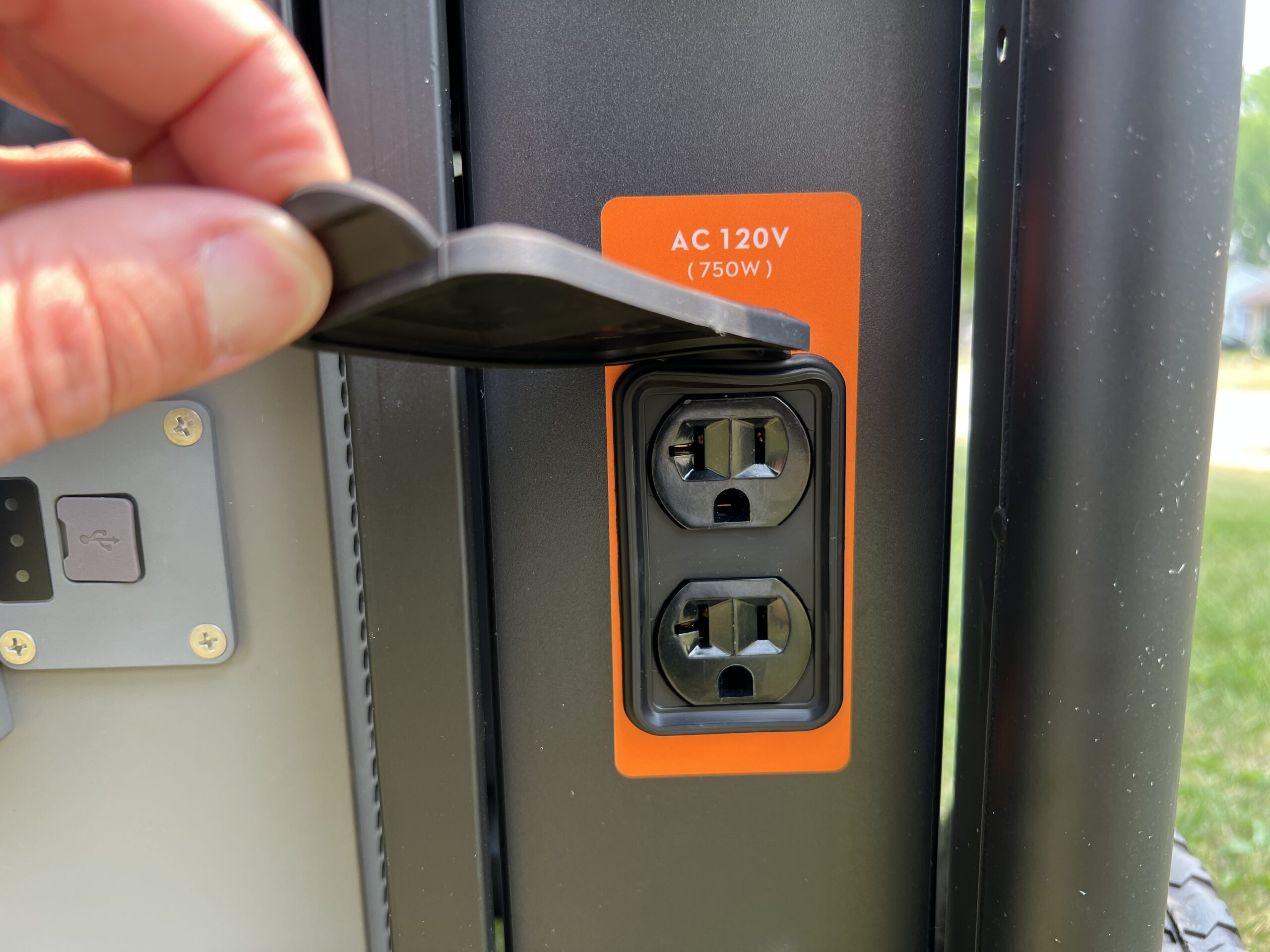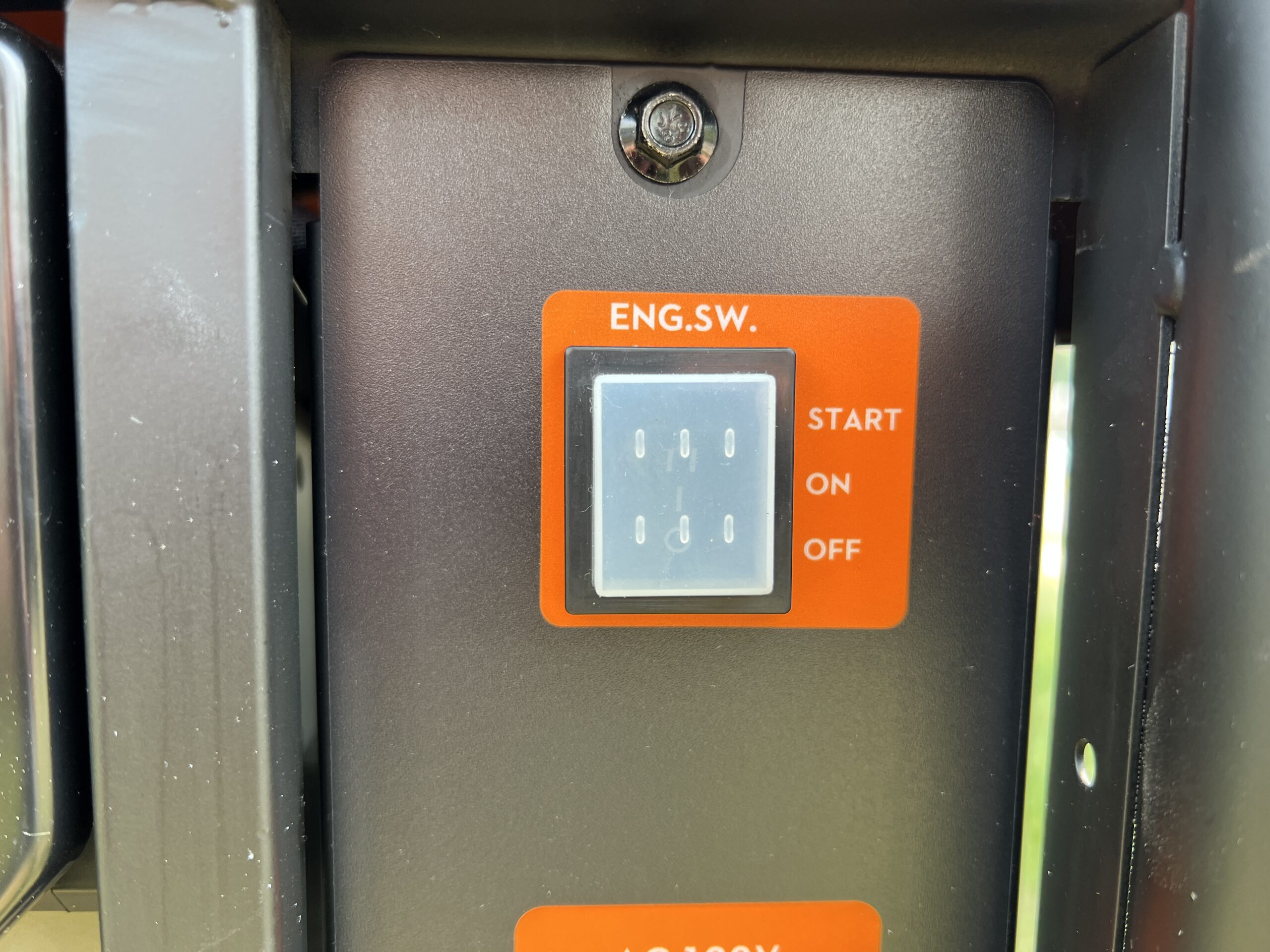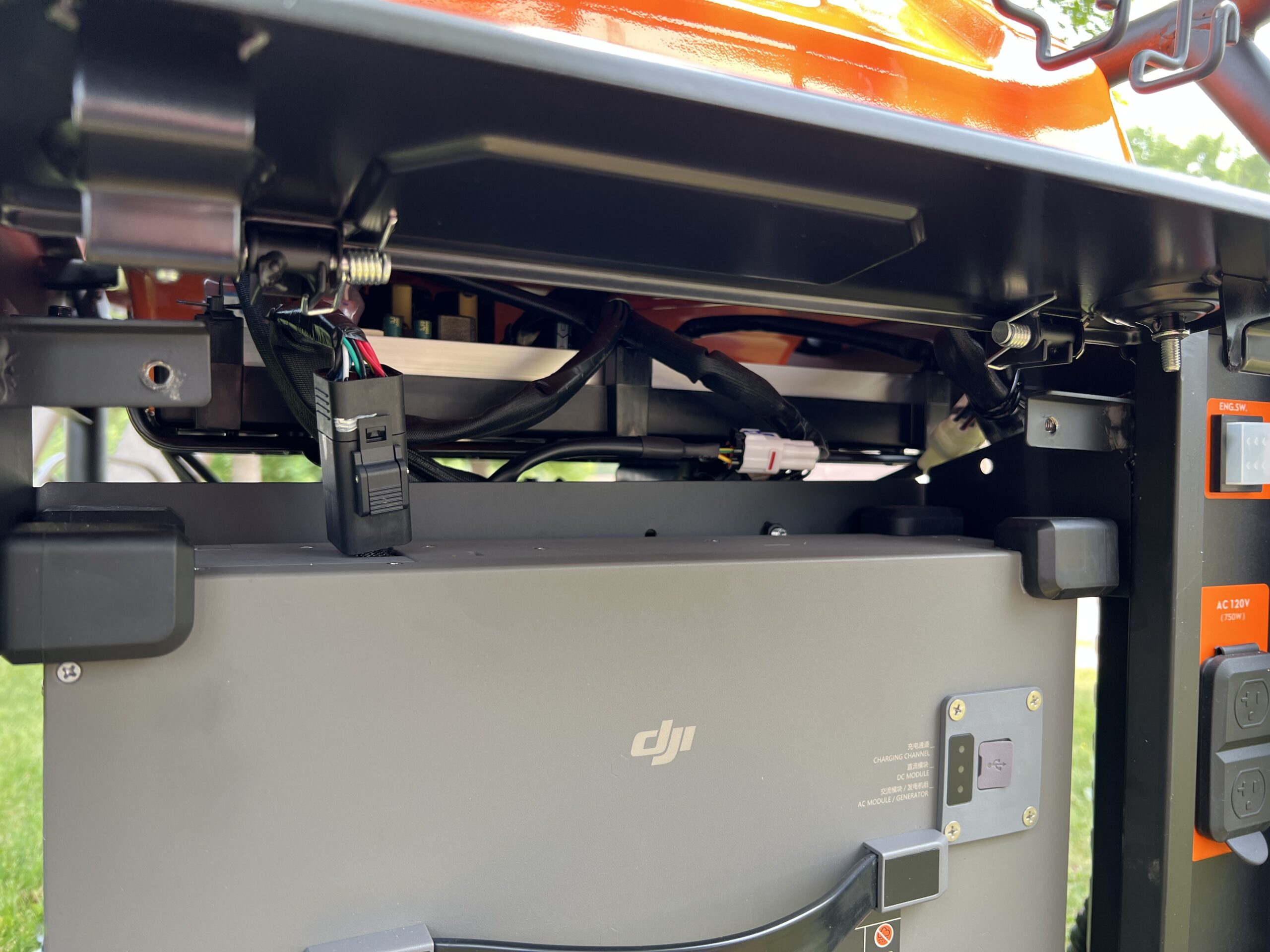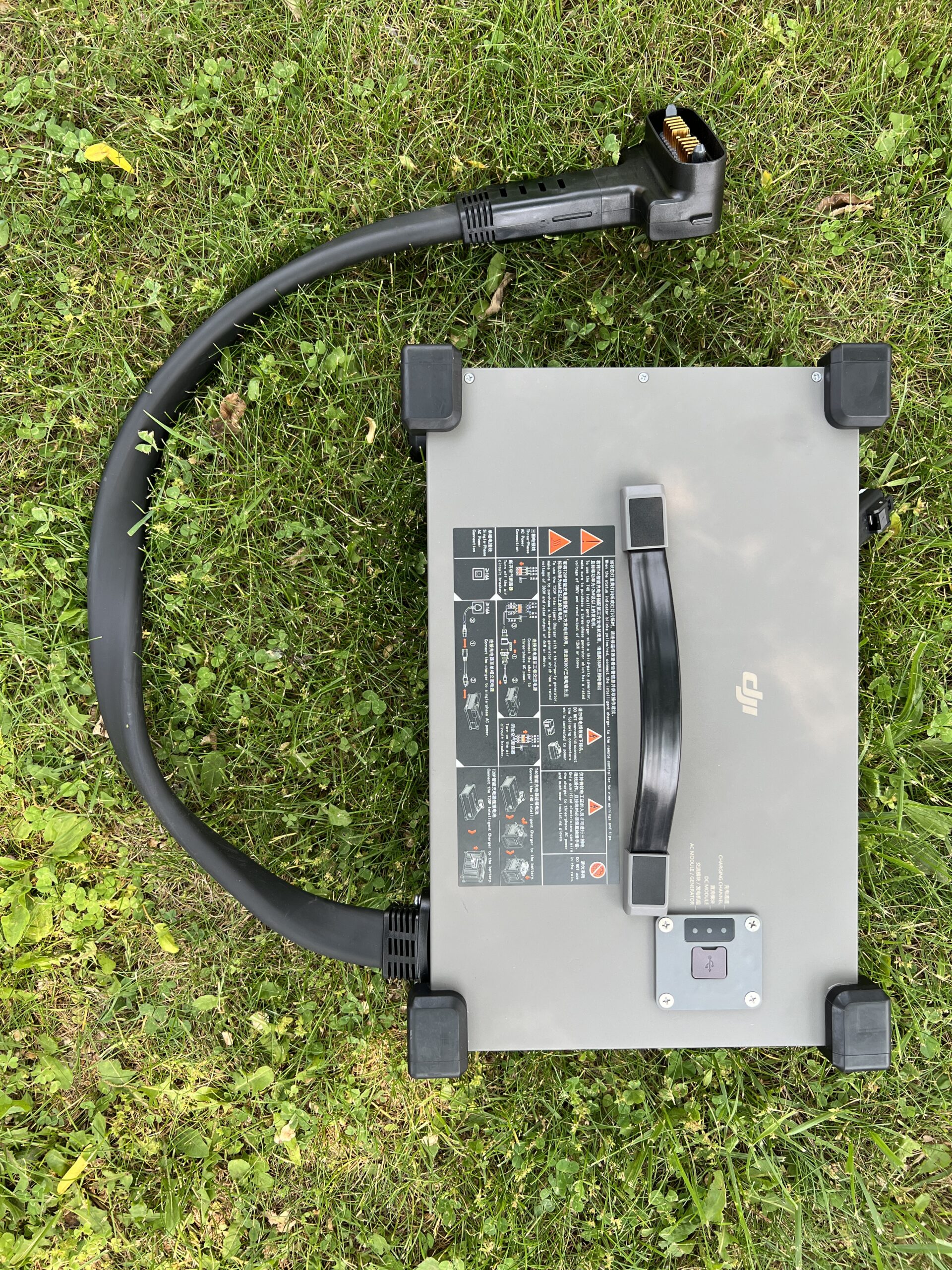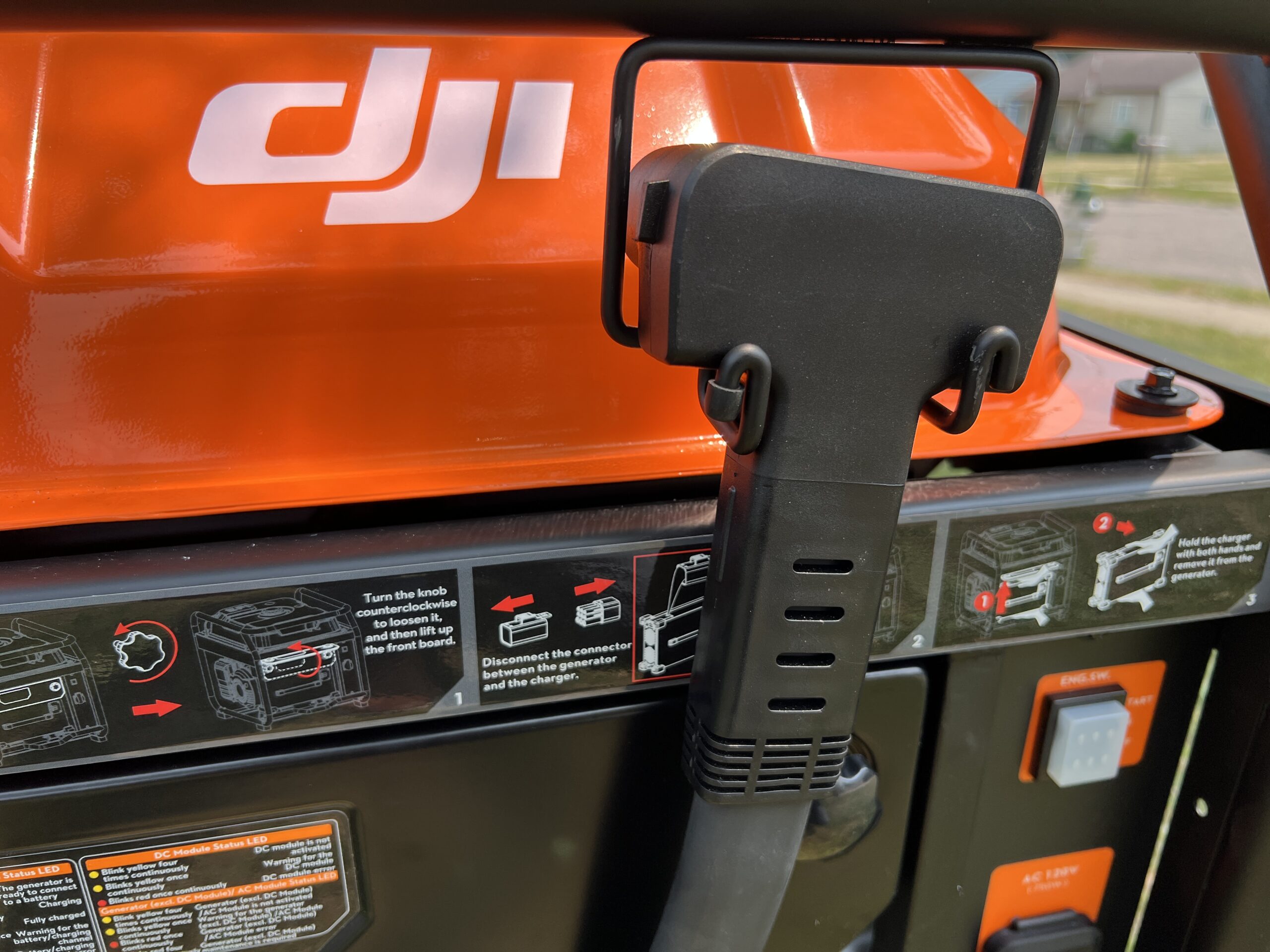 D12000iE Multifunctional Inverter Generator
$4,999.00
-
Made for the DJI Agras T40
Fully charges the battery for 9-12min
Direct connection to T40's charging/cooling tray
Fuel tank capacity: 8 Gallons (30L)
Fuel Type: Unleaded gasoline with RON ≥91 (AKI ≥87) and alcohol content less than 10%
Engine Oil: SJ 10W-40
12,000 watt maximum continuous output
Description
DJI Agras D12000iE Generator
This DJI Agras D12000iE Generator is compatible with the newest digital flagship for agriculture DJI Agras T40. To charge the Agras T40 battery it takes 9-12min. The fuel tank capacity is 30 Liters, for long-run time between fuel tank refills.  The modern fuel-injected gasoline 4-stroke engine, offers easy starts, high reliability and long lifespan.
Why choose the DJI Generator over an alternative brand?
D12000iE generator is the fastest way to charge your T40 batteries – typically several minutes faster than alternative methods
Direct connection to the T40 battery charging cooling tray – no cooling tray connector needed.  Simply plug the generator dongle direct to cooling tray & battery
DJI's industry leading high quality components ensure the most reliable charging option
D12000iE Product Highlights:
Fully charges the battery for 9-12min
Fuel tank capacity: 8 Gallons (30L)
Fuel Type: Unleaded gasoline with RON ≥91 (AKI ≥87) and alcohol content less than 10%
Engine Oil Model: SJ 10W-40
12,000 watt maximum continuous output
NOTE:  The T40's charging cooling tray in included with the T40.  However, in order to utilize it's function you'll also need either the D12000iE generator OR the cooling system connector cable, which is essentially just a small power supply with connector that mates to the cooling tray.  The cooling tray has built-in fan's that blow cool air through the T40's integrated battery cooling fins, for quick charging and optimal long-term battery health.  See photo below, depicting the DJI D12000iE generator connected to the cooling tray.
---
Only logged in customers who have purchased this product may leave a review.