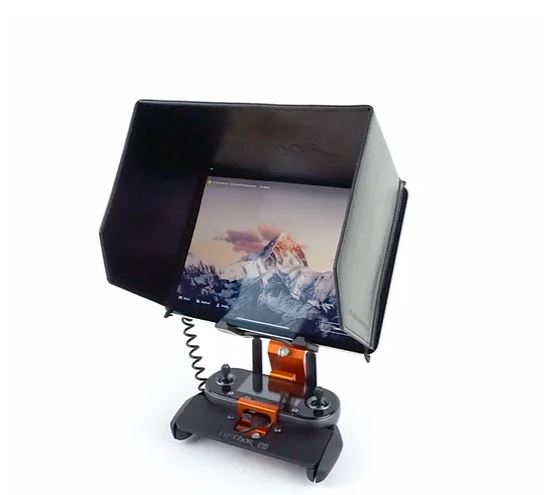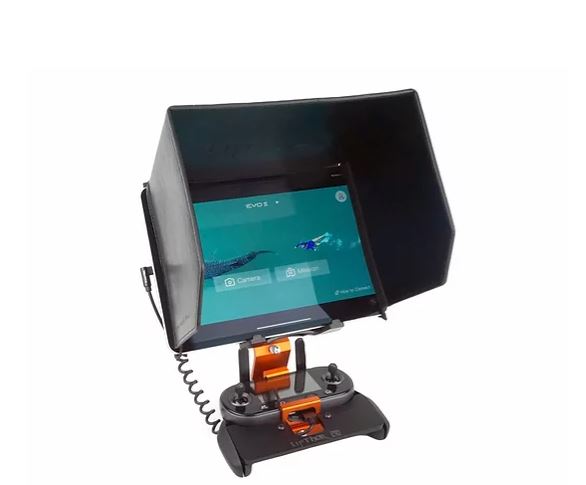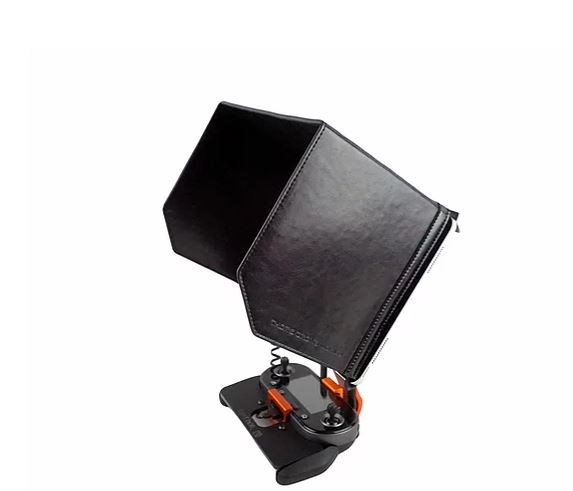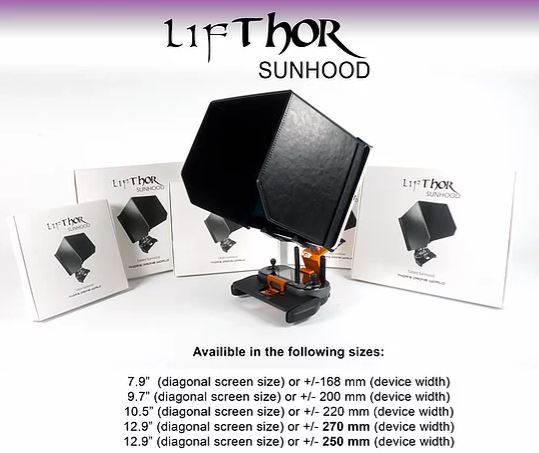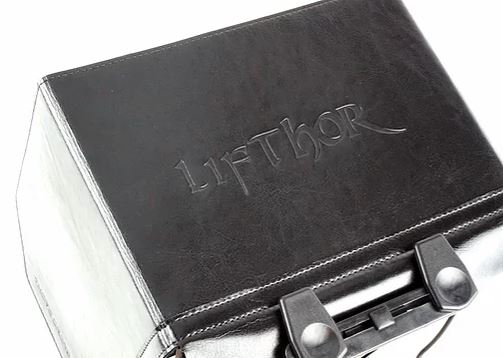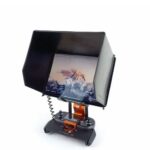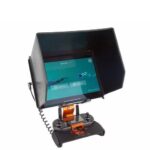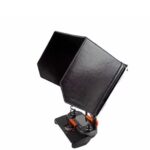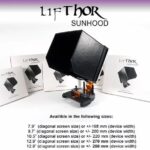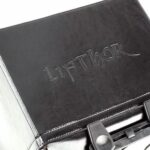 Tablet Sunhoods
$28.00
-
Available sizes (*see size chart below)
7.9" / (168mm) iPad, or similar
9.7" / (200mm) iPad, or similar
10.5" / (220mm) iPad, or similar
12.9" / (250mm) iPad Pro, 1st & 2nd  generation, or similar
12.9"  / (270mm) iPad Pro 3rd & 4th generation, or similar
Description
Additional information
Reviews (0)
Description
LifThor Sunhoods are made from high-quality Vegan leather and molded silicone.
Features:
– High quality PU skin hot-pressing, high-precision molded silicone parts
– Easy to use & durable.
– Water resistance
– Offers better visual experience, by blocking light & glare
– Foldable for easy transport & storage
5 different sizes based on Apple iPad tablet sizes but fits all similar sized tablets:
*Note: Diagonal size measurement is relative to manufacturer-advertised screen size.  Actual sun-hood size will be just slightly larger in most cases.  *See size-chart at bottom of page.
7.9" / (168mm) iPad, or similar
9.7" / (200mm) iPad, or similar
10.5" / (220mm) iPad, or similar
12.9" / (250mm) iPad Pro, 1st & 2nd  generation, or similar
12.9"  / (270mm) iPad Pro 3rd & 4th generation, or similar
---
Suitable for:
7.9″ 
iPad mini / iPad mini 2 / iPad mini 4
Samsung Galaxy Tab A 8.0″ /
Samsung Galaxy Tab S2 8.0″
9.7″ 
iPad 9.7″ / iPad Air 9.7″ / iPad Pro 9.7″
Samsung Galaxy Tab S 10.5″ / Samsung Galaxy Tab S2 9.7″
Samsung Galaxy Tab S3 9.7″ / Samsung Galaxy Tab A 9.7″
Samsung Galaxy Tab 4 9.7″
Huawei M2 10.1″
10.5″ 
Apple iPad 10.5″
Apple iPad 11″
+ all other similar sized tablets
12.9″  (270mm version)
Apple iPad Pro 12.9″ (Generation 1 & 2)
+ all other similar sized tablets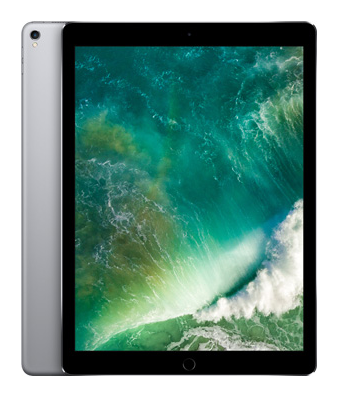 12.9″ (250mm version)
Apple iPad Pro 12.9″ (Generation 3 & 4)
+ all other similar sized tablets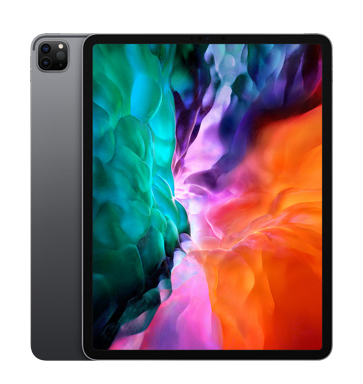 *Sun hood size chart | Physical sun hood measurements: When unfolded & square, Inside Width x Inside Height x Inside Diagonal:
7.9" | 6.75″ x 5.5″ x 8.75″ (inch) / 171 x 140 x 222 (mm)
9.7" | 8.2″ x 6.8″ x 10.75″ (inch) / 208 x 173 x 273 (mm)
10.5" | 8.5″ x 7.0″ x 11.0″ (inch) / 216 x 178 x 279 (mm)
12.9" (250mm version) | 9.5″ x 8.75″ x 13.5″ (inch) / 241 x 222 x 343 (mm)
12.9"  (270mm version) | 10.5″ x 8.5″ x 13.5″ (inch) / 267 x 216 x 343 (mm)
Additional information
| | |
| --- | --- |
| Brand | LifThor, Thor's Drone World |
| Size | 10.5" / 220mm, 12.9" / 250mm (3rd & 4th generation iPads), 12.9" / 270mm (1st and 2nd generation iPads), 7.9" / 168mm, 9.7" / 200mm |