Recent innovations have allowed drones to be introduced to sensitive situations many of which are handled by these departments.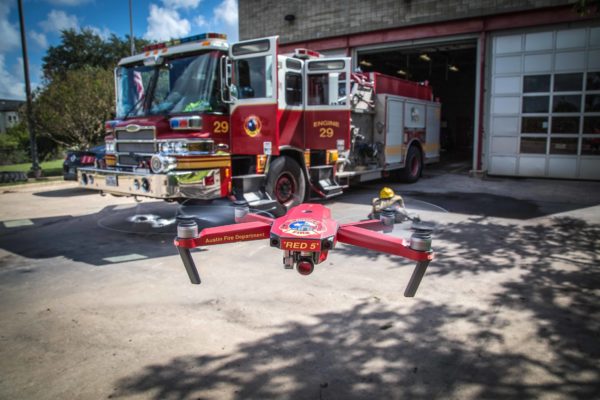 Police and Fire Drone Applications
Drones can assist crime scene investigation in a variety of ways. They are used to collect evidence that may be difficult to reach from eye level. Two drones can survey a crime scene and provide maps and 3D images within minutes. Fire departments have been seeing large benefits from the use of drones during structure fires and search and rescue missions. In the case of a structure fire, when first arriving on the scene, the drone can be deployed to assess the scene, before the firefighters are put in harms way.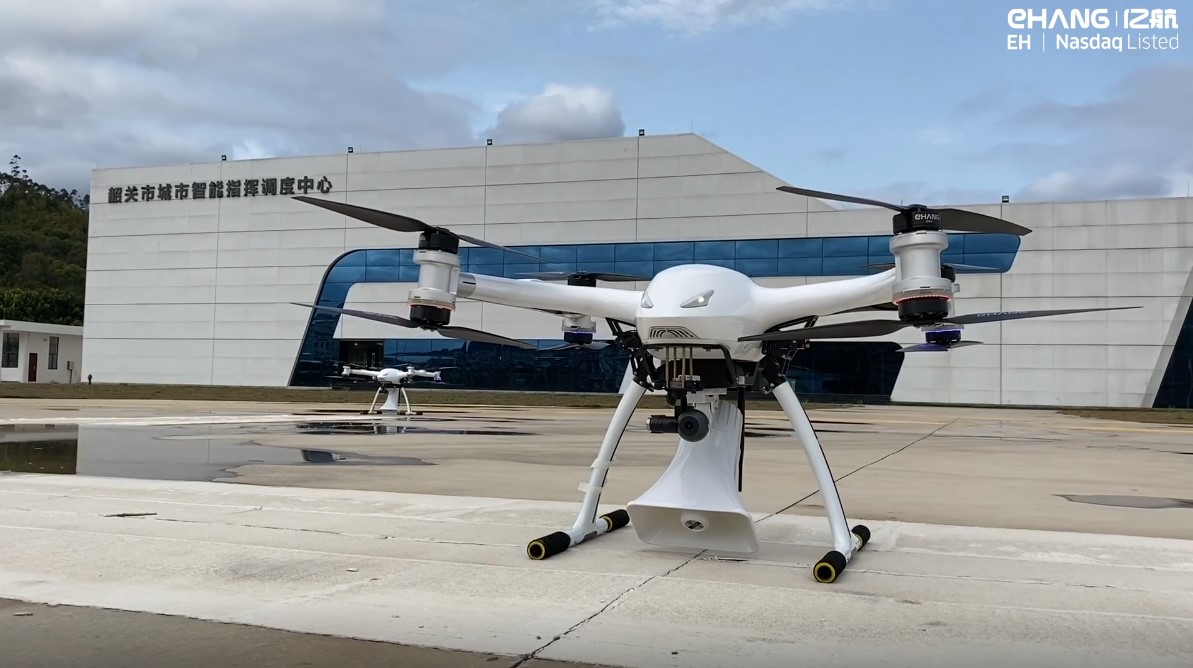 EHang|Air Mobility Technology Empowers Medical Emergency Service
Provide customized flight platform solutions for enterprises.
Satisfy business demands for flight platforms now and in the future.
Multi-Protection, Safe and Smart
To enhance safety, Falcon B Series uses fault-tolerant design with dual sensors, dual GPS, and coaxial dual-propellers. Its intelligent features include auto return, auto landing and one-touch controls to ensure the protection of operators, the drone, and its payload.
Highly Extensible, Satisfy Professional Requirements
EHang Falcon B Series is highly adaptable and extensible. It provides many types of control, data, and power interface, making it easy to connect to custom modules. It is also compatible with custom mounts based on industry needs.
Break Tradition, Simplified Controls
EHang Falcon B Series' control app has simple controls and many intelligent modes. It enables a single frontline operator to easily control the flight platform, thereby removing the need for professional pilots using traditional RC remotes.
zenmuse z30 
CLOSING THE DISTANCE
This is an example of the capabilities of the DJI Matrice 600 Pro + Z30 lens. Aerial platforms are rapidly becoming vital tools for departments looking to more efficiently collect information crucial to their operations. As the first integrated aerial camera with an optical zoom up to 30x, the Zenmuse Z30 offers unparalleled image data capture. Designed to seamlessly integrate with DJI's Matrice series of airframes, the Zenmuse Z30 works right out of the box and gives access to the intelligent features DJI is known for. In this video to the right, the Z30 was extende to the top of the mountain about 6km away.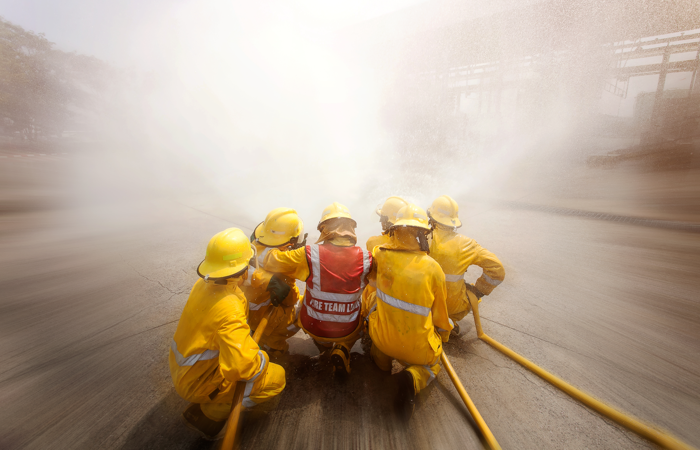 Firefighters depend on having accurate information to base their operations on. By using an airframe equipped with the Zenmuse Z30, rescue teams are able to significantly increase speed of operation and the quality of data collected.At its standard focal length, the Z30's wide angle provides an overview of a scene. When a detailed view is needed, TapZoom lets operators instantly zoom in to drill down on an area of interest.The Z30's powerful 30x optical zoom enable operators to pick out details more quickly, thereby improving both speed of our data collection and the fidelity of that data.
Stella Pro Drone Lights 
Stella Pro 5000d (Drone Light)
The CL 5000d brings powerful output and all conditions durability to the aerial market. Engineered to support high resolution imaging work for cinema and industrial applications, the compact design and sophisticated firmware allows full operation from the drone controller and can be powered through the drone's on-board battery.  Remarkably the 5000d is 100% waterproof (IP68) and is optimized to withstand the worst inclement weather; an innovative feature that is designed to meet the demands of emerging weather-proof drone technology.
The camera options and bounds is the real distinguishing features for the EVO 2. It comes in three configurations: The entry-level model shoots 8K video — yes, eight. A second 8K version adds a thermal imaging camera for operations like search and rescue.
DUAL 640 THERMAL GIMBAL CAMERA
This system is perfect for public safety, search and rescue, and certain types of inspection work. During this video, we will cover the best uses for the EVO II Dual.
Sensor
1/2″ CMOS 48 MP + FLIR LWIR Sensor 640×512
Lens
Infrared Camera:
640 Model: FOV 32°, 14mm Lens
ISO Range
Visible Light & Picture in Picture (PiP) Mode: IOS100~3200 (Auto) 100-3200 (Manual)
Infrared: N/A
Shutter Speed
Visible Light & Picture in Picture (PiP) Mode: 8 ~ 1/8000s
Digital Zoom
1 ~ 8x (Max. 4x lossless zoom of Visible Light mode)
Still Image Resolution
Visible Light:
8000×6000 (4:3)
7680×4320 (16:9)
4000×3000 (4:3)
3840×2160 (16:9)

Infrared Mode:
640×512

Picture in Picture Mode: 1920×1080, 1280×720

Still Image Format
Visible Light: JPEG / DNG / JPEG+DNG
Infrared & Picture in Picture mode: JPEG
Still Photography Modes
Visible Light:
Single Shot
Burst Shooting: 3/5 frames

Infrared & Picture in Picture mode: Single shot, Burst shooting, Time

Video Resolution
Visible Light:
7680×4320 p25/p24
5760×3240 p30/p25/p24
3840×2160 p60/p50/p48/p30/p25/p24
2720×1528 p120/p60/p50/p48/p30/p25/p24
1920×1080 p120/p60/p50/p48/p30/p25/p24

Infrared Mode: 640×512 (US)

Picture in Picture Mode: 1920×1080 p30, 1280×720 p30

Video Format
MOV / MP4
Codecs
H.264 / H.265
Max Video Bitrate
120Mbps
HDR Video Recording
Visible Light Mode: Supports 3840×2160, 2720×1528, 1920×1080 HDR video recording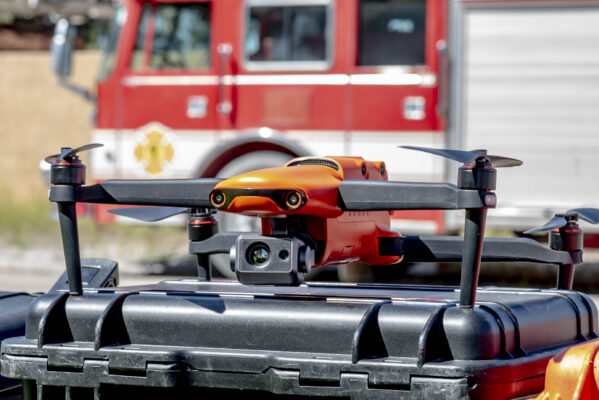 Autel Robotics 
Autel Robotics products are assembled in the United States of America and serve on the front lines of our communities everyday. From your local farmers field to the neighborhood watch to the housing development in your town Autel is there to serve.