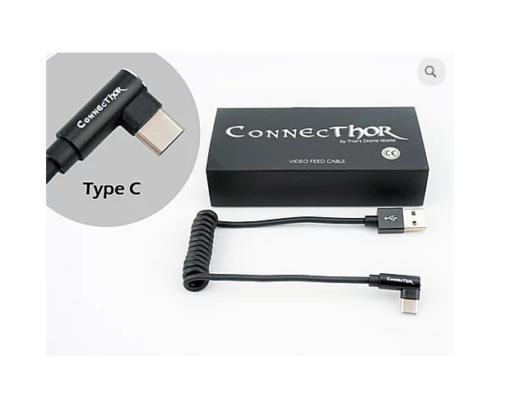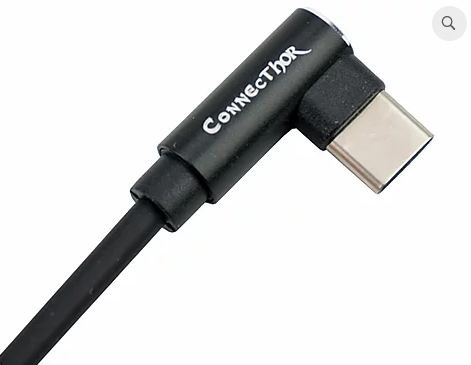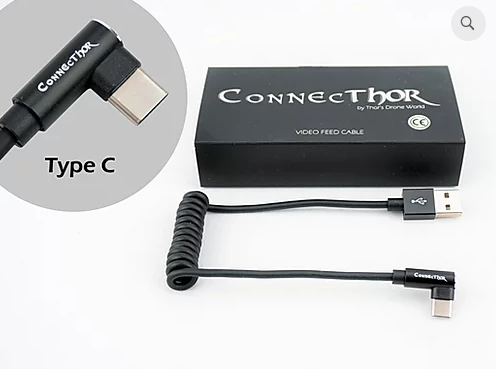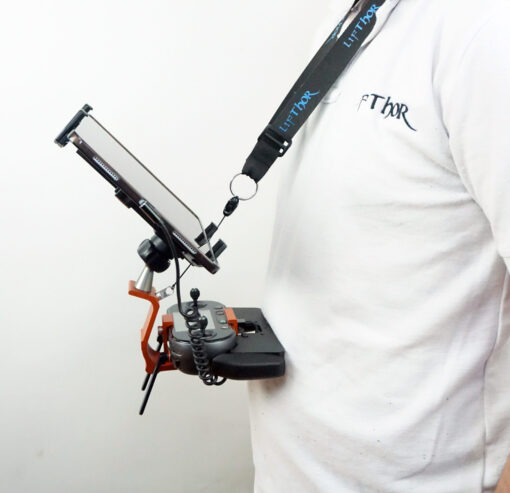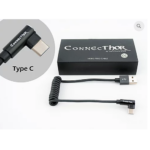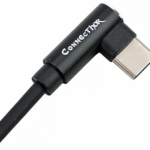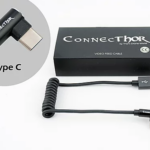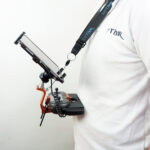 USB to Type-C Cable – ConnecThor
-
USB 2.0 – USB Type-C
Coiled cable / 35 cms
Total Length 60 cms
Compatible with LifThor mounts
Right angle Type-C end
Description
Additional information
Description
Cable management doesn't have to be messy. With ConnecThor's durable cable, the link between your drone's remote control and mobile device is now easier than ever. With a coiled design, excess cord length stays tidy and allows for greater flexibility for a variety of tablet mounts.
Compatible with all LifThor tablet mount systems.
Specifications:
USB 2.0 – Type C USB
Coiled cable / 35 cms
Total Length 60 cms
Suitable for:
Android tablet or similar w/ Type C plug
iPad Pro* (only if used with newer Phantom 4 v2.0 or other newer product / does not work with Phantom 4 v1.0, GL300F remote, or similar)
Compatible drones:
Most DJI Mavic series (Pro, 2 Pro, 2 Zoom and Air 1, DJI Phantom 4 Pro v2.0* & Inspire 2
*iPad Pro compatibility notice:
Please note: If you intend to use this cord for an iPad Pro, please note that it must only be used with a currently supported DJI device, such as the Phantom 4 Pro v2.0.  The older v1.0 Phantom 4 Pro will not work.  This is not an Apple problem OR a cord problem, but rather the older remote controller firmware does not support the connection, once Apple released a later update (past Apple iOS 14.xx).  DJI could fix this issue with a firmware update, but since the product is no longer supported (v1.0 models) there is likely to be no update patch, therefore it will not work.  If you have a Phantom 4 Pro v2.0 those are reported to work fine with this cable and the newer iPad Pro as of this time (5/21/22), or at least until this product serves it's manufacturer supported lifetime.  To avoid issues with using an iPad, we recommend not using the Pro version, or any newer version like the Mini 6, that has the Type-C cord.  An older Lightning port connected iPad will work great, such as a Mini 2 or Mini 4.