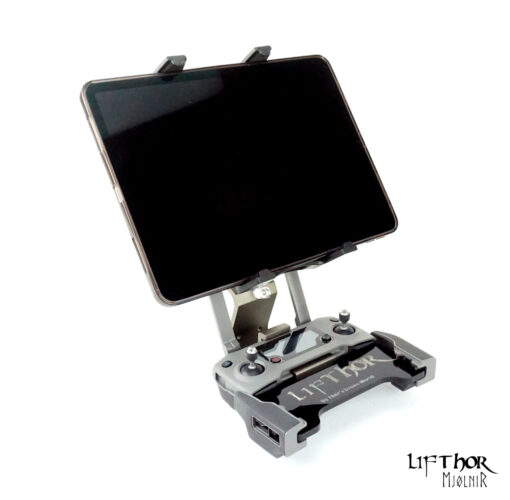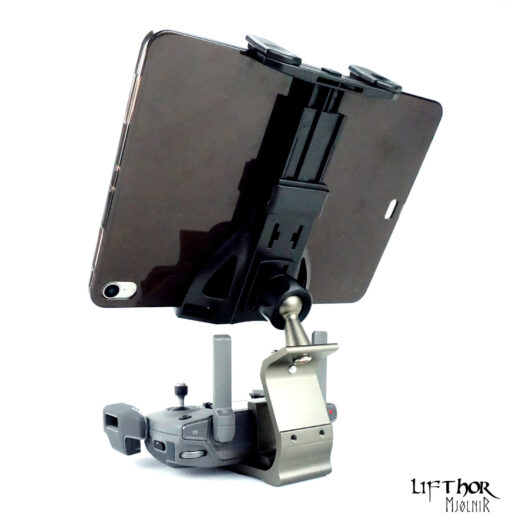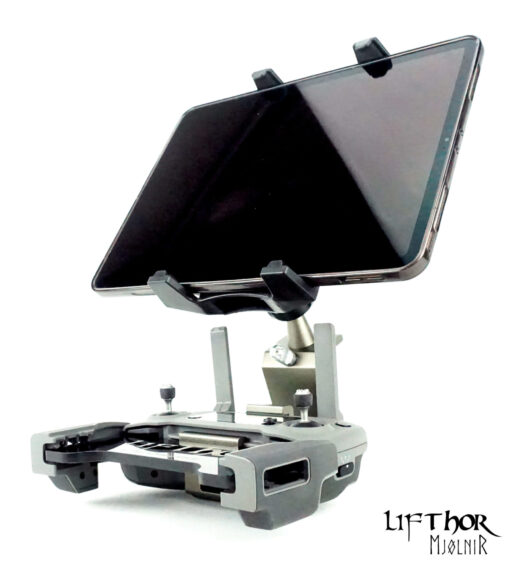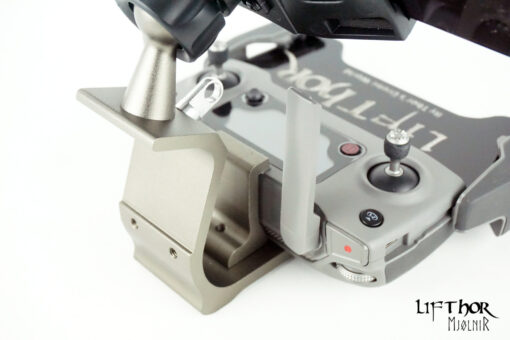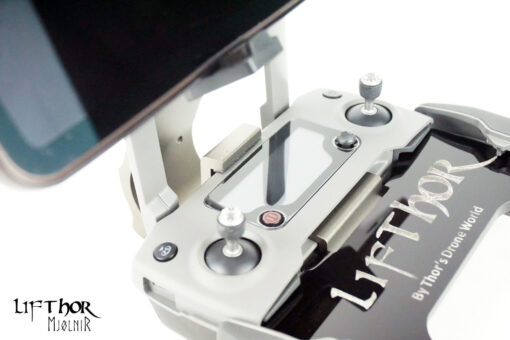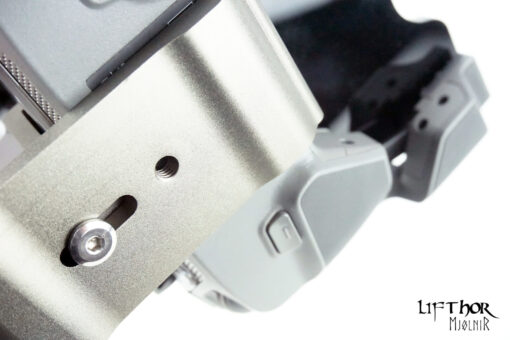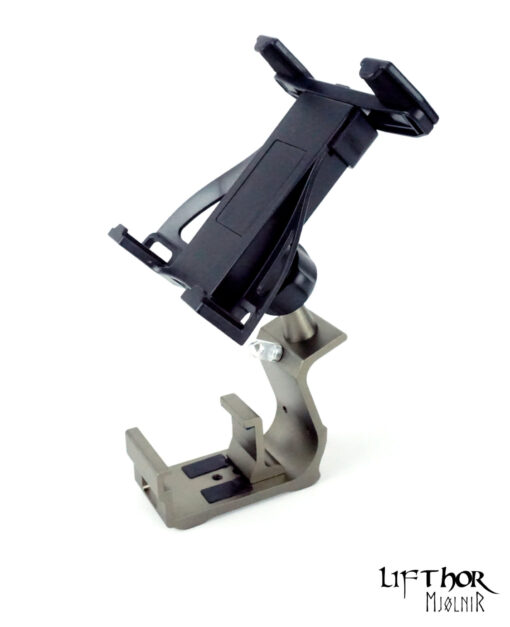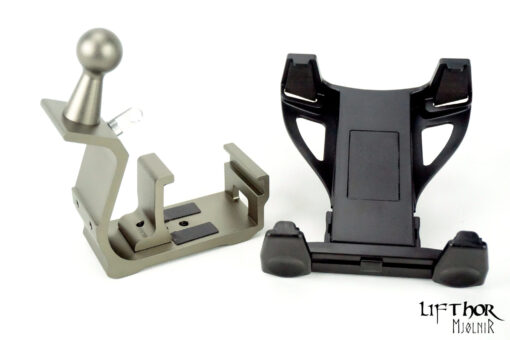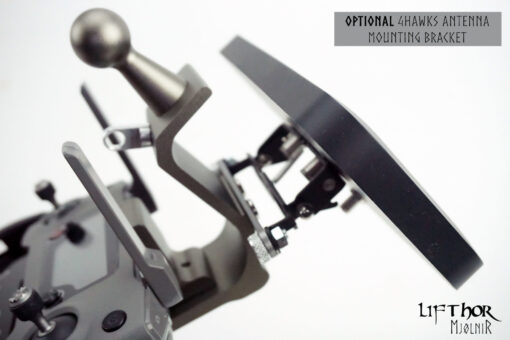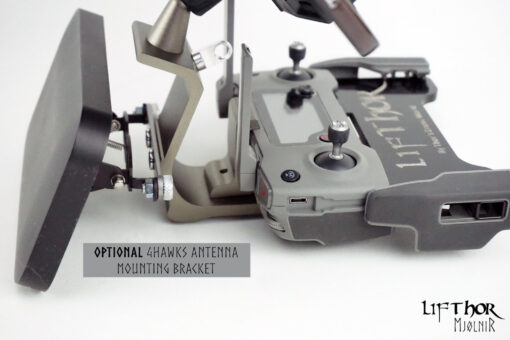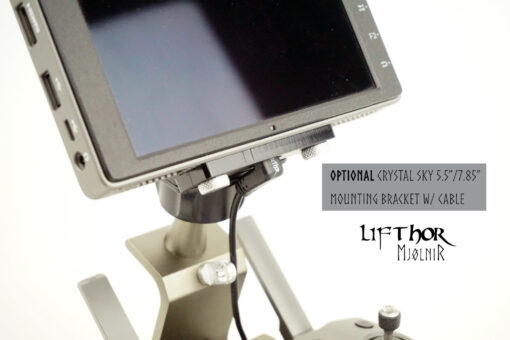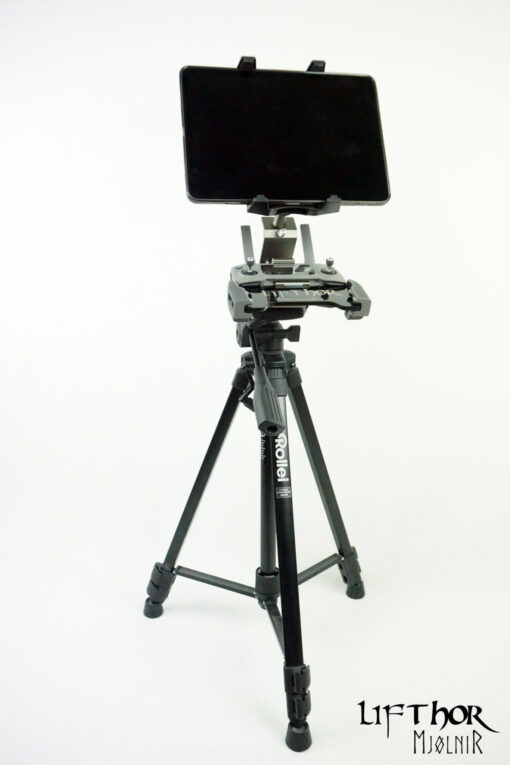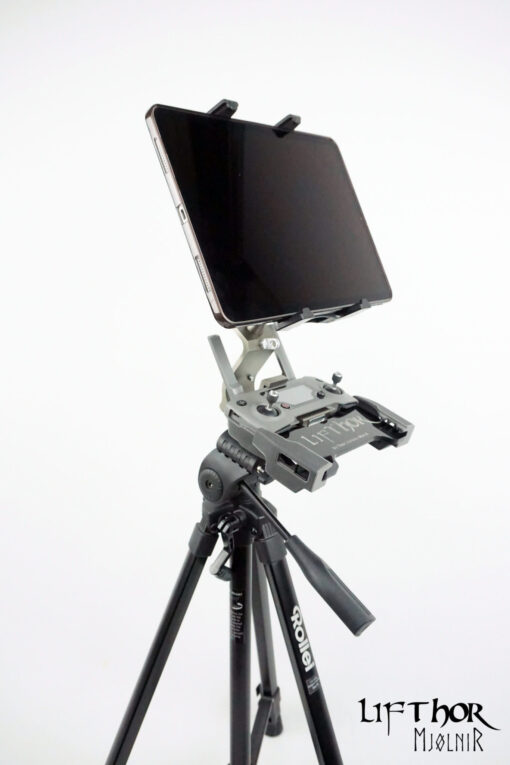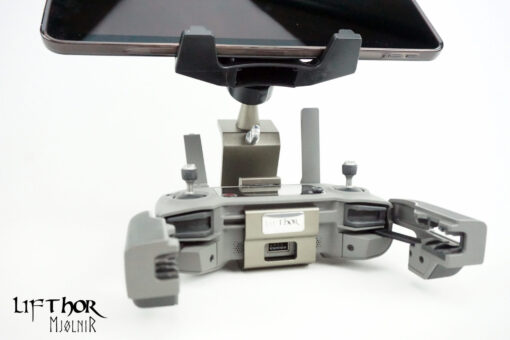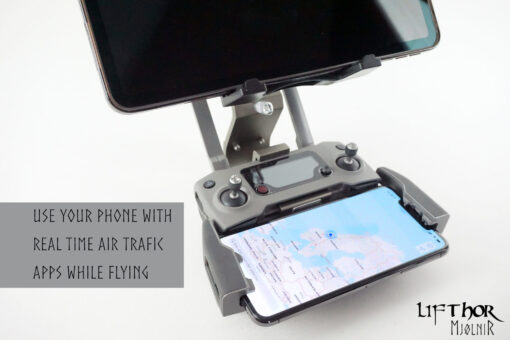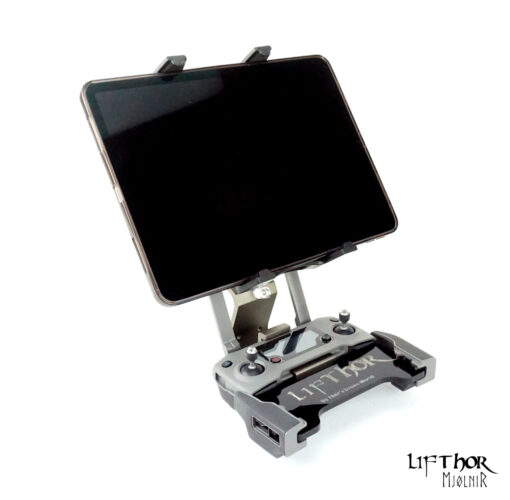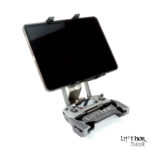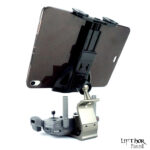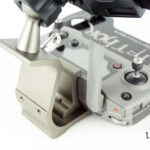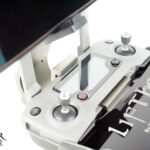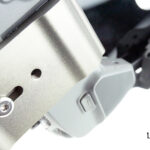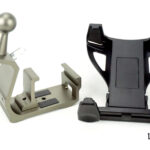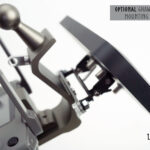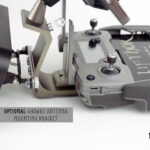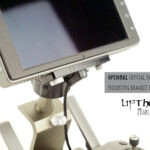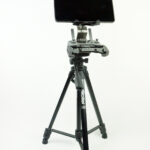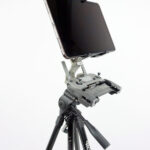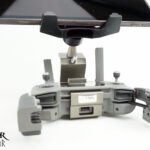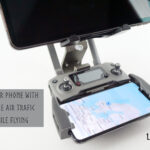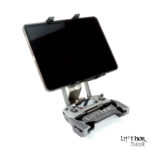 LifThor Mjolnir tablet mount for DJI Mavic 2, Mavic Pro, Mini 1/SE, Air, Spark
$112.00
-
100% aluminum base
Made in Norway
Works with most tablets
Exclusively for certain *Mavic series (Not for Air 2/2S/Mavic 3/Mini 3)
Fits: Mavic Pro, Mavic 2, Air 1, Spark & Mini 1 / Mini SE
Description
Additional information
Description
Fits: DJI Mavic Pro, Mavic 2 series (RC1B controller), Mini 1 or SE, Mavic Air 1 or Spark
*Does not fit: Models using controller model number RC231, including: Air 2, 2s, Mini 2, Mini 3 Pro and Mavic 3 with standard controller (RC231), or any other model equipped with the optional Smart Controller or RC Pro.
Finally – the ultimate and most robust premium tablet holder in the world for the DJI *Mavic series.
The LifThor Mjølnir base is made of 100% aluminum – including the ball joint. It has a built in tripod fixing point and is already prepared to use together with a 4Hawks signal booster (4Hawks bracket sold separately).
LifThor Mjølnir supports all tablet sizes from 7.9″ (iPad mini)  to 12.9″ (iPad Pro).
You can choose to use the decorative front plate or not while flying. The LifThor Mjølnir locks your remote control rock solid without the use of the arms.  A great feature is that you can mount your mobile phone instead of the LifThor front plate and run other applications, such as real-time air traffic apps while flying from your phone!
*This tablet holder is compatible with the following models:
DJI Mavic 2 Series including Pro, Zoom & Enterprise (with standard remote controller)
DJI Mavic Pro
DJI Mavic Mini 1 and Mini SE (Not compatible with Mini 2 or Mini 3 Pro)
DJI Mavic Air (Not Air 2 or Air 2S)
DJI Spark
Do you have the Mini 2, Air 2 or Air 2S?  You need the Baldur mount, found here: https://widroneservice.com/product/lifthor-baldur-tablet-mount-for-dji-mavic-air-2-or-mini-2/
Stocked and shipped from Wisconsin USA!  We are Thor's Drone World's largest USA supplier, stocking hundreds of tablet mounts and accessories.