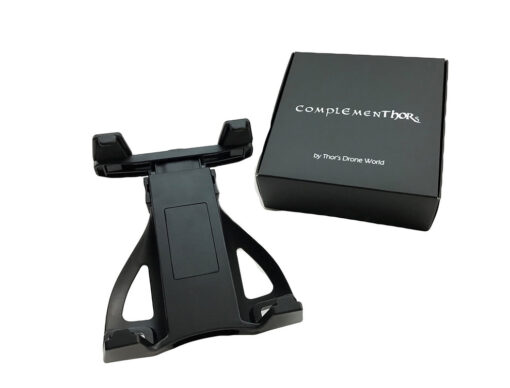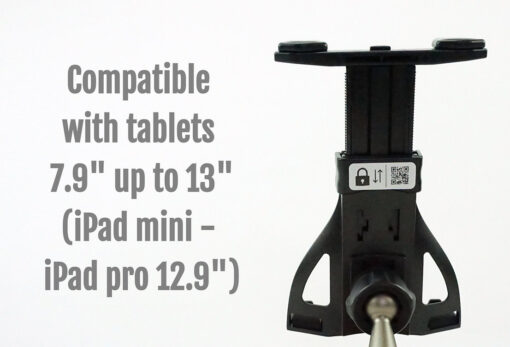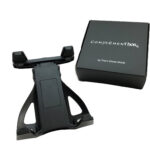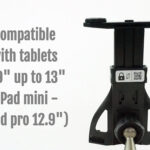 XL Tablet Clamp with Ball Joint for LifThor and SC Pro
$15.00
-
Tablet Clamp for SCPro and LifThor series
Includes necessary ball stud!
For mounting a tablet, monitor or other similar accessory
Adapts to a wide fitment for nearly all popular tablets
Deeper clamp arms allow room for protective case on tablet
Description
Our sturdy and reliable  XL Tablet clamp provides a rock solid grip to your device. Giving you maximum security and peace of mind.
Includes:
1x Tablet Clamp
1x 22mm Ball Stud
1x Machine Bolt for Ball Stud
This version is intended for mounting to such products as the SC Pro, LifThor Mjølnir, LifThor Mjølnir EVO / LifThor Baldur 1 & Lifthor Lite, or any Thor's Drone World product with a suitable mounting location.
Suitable for tablets from 7.9″ up to 12.9″
Max opening 22cm
Min. opening  12 cm
Max depth. 2cm
Adjustable (top) tabs to prevent pressing any volume buttons.
– Compatible with Tripltek 8″ Tablet
---
Only logged in customers who have purchased this product may leave a review.