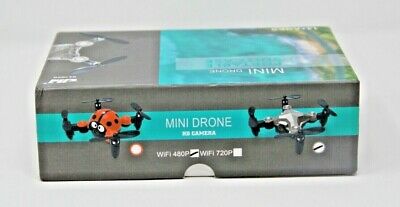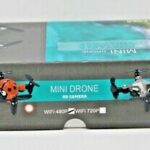 DH120 2.4G 4CH 0.3MP WIFI FPV Camera Portable Drone RC Quadcopter
$22.29
-
Foldable Aerofoil
FPV Camera
One Key Return
Headless Mode
Description
HEADLESS MODE: You can switch to the headless mode at any time even in flying. No matter where the drone locates (the blue light is the onward direction), now the position of the remote controller is the rear of the drone. At this time, push the direction lever down, the drone will come back, and push the direction lever up, the drone will fly far away.
ONE KEY RETURN: Press the button of one key return (the remote controller sounds "BEBE"),the drone will return automatically. You can push the right lever up to correct the channel if off course. Press the button of one key return again, the drone end return. Or push the right lever up to end return.
FPV CAMERA & LIVE VIDEO: First person view real time video camera (0.3MP) of the drone is able to take aerial videos and photos in camera's horizontally forward direction with smartphone device (both IOS and Android System). Images and videos will be listed in both APP and mobile album system. Scan the QR code or search VS_UFO in app store to download the APP.
FOLDABLE AEROFOIL & MOVABLE SHAFT: With four movable shafts and blades, this design not only makes the palm-sized drone compact, durable and flexible, but also prevent users from being cut and provide better and safer using experience.