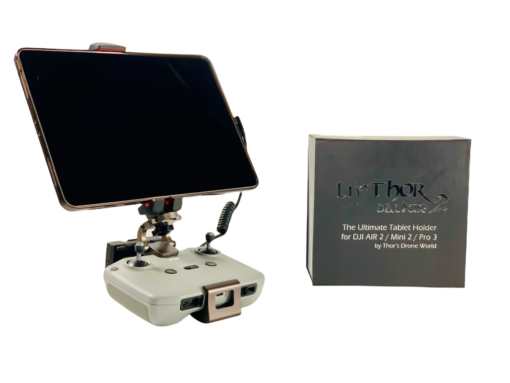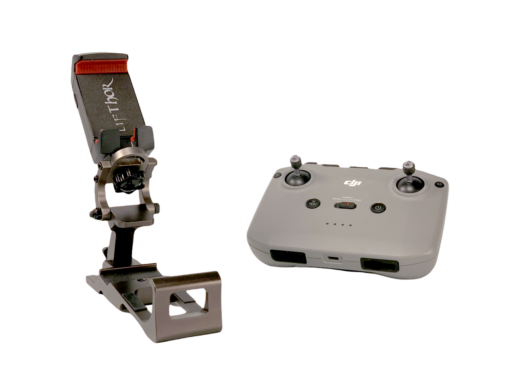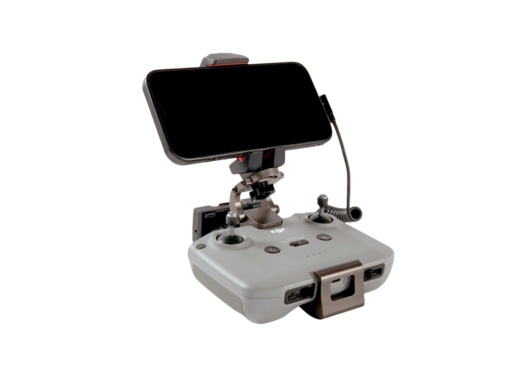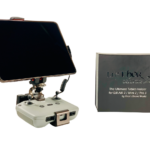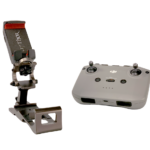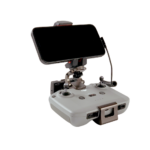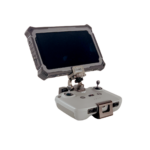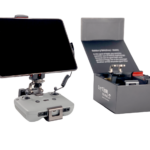 LifThor Baldur 2 for DJI Air 2/Air 2S/Mini 2/Mini 3/Mavic 3 Pro – New & Improved Mount
$114.00
-
New & Improved
For the Air 2, Air 2S and Mini 2, Mini 3 Pro & Mavic 3 (w/ standard RC only)
Holds Tablets and Phones, up to 12.9″
Made in Norway
Aluminum & Steel bracket
Robust & Highly Portable
Description
Additional information
Reviews (0)
Description
Fits: DJI Air 2, 2s, Mini 2, Mini 3 Pro and Mavic 3 with standard remote controller (RC231) as pictured.
*Does not fit: Mavic Pro, Mavic 2 series (RC1B controller), Mavic Air 1, or any other model equipped with the optional Smart Controller or RC Pro.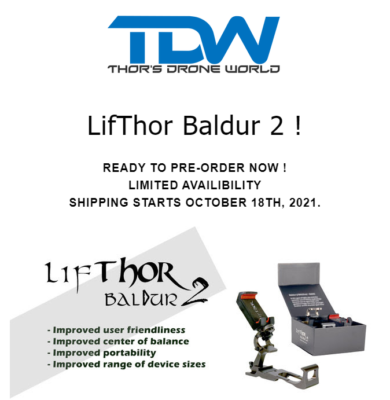 Without further ado, we present you
our NEW and IMPROVED LifThor BALDUR 2 !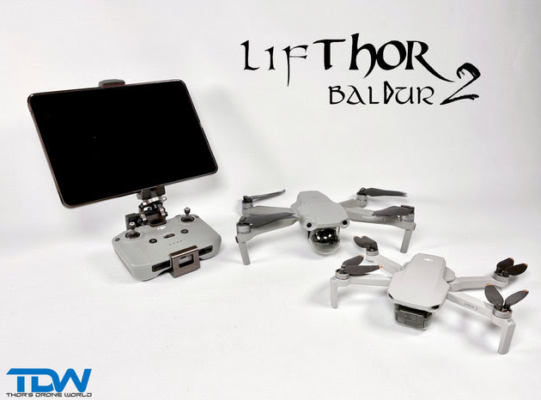 We have been keeping tabs on all the feedback we have received on how to make our best seller LifThor Baldur even better. We listened to each and every one of them and have been working on the drawing board until we finally were confident this new upgrade was worth the change!
Our new LifThor Baldur 2 is much easier to assemble. It no longer requires four small screws you need to align. The new  version uses only 1 big thumb screw that is easy to grab no matter how big and clumsy your fingers are.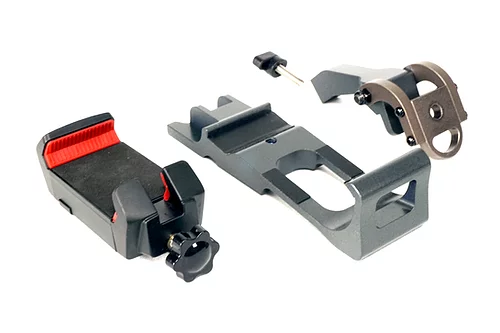 Fits your iPad, or Android tablet, up to 12.9″!

We have replaced the big bulky tablet clamp for a smaller one that is not only compatible with ALL tablet sizes, but with smart phones too – allowing us to redesign it's retail box to half of its size (Less shipping cost and storage space).
Fits your iPhone, Android or similar smartphone, right out of the box!  No need to purchase a phone clamp separately.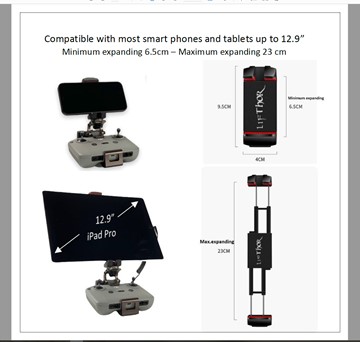 We made it even MORE versatile by replacing the well-known ball joint with a universal utility mount allowing to mount "whatever" the user needs – including (but not limited to) the Tripltek 7".  No more need of the additional Tripltek Baldur mount (just the Tripltek tripod bracket).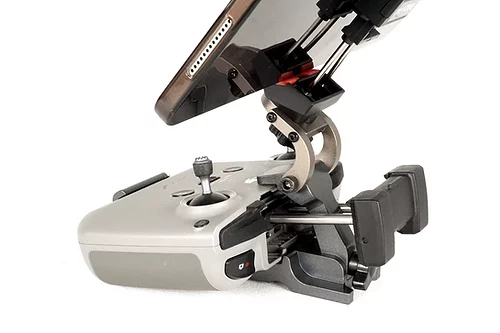 Yes, it even fits the Tripltek!  All you'll need is the Tripltek tripod bracket to complete this setup.  Link for that here: Tripltek Tablet Tripod Bracket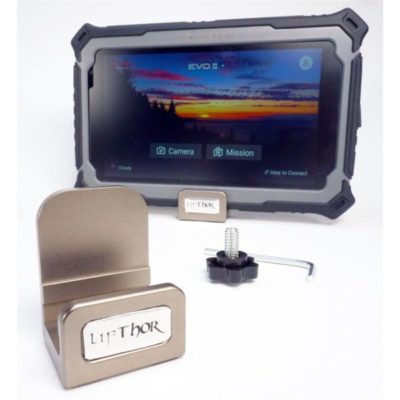 For users who prefer to keep their tablets with thick protection covers on, you may still want to use our previous (and forever available) bigger and robust tablet clamp – and this is still possible by mounting the ball joint to the LifThor Baldur 2 (not included). 
In case you were wondering,  yes, it still has the integrated tripod point, and it doesn't use the RC antennas for support.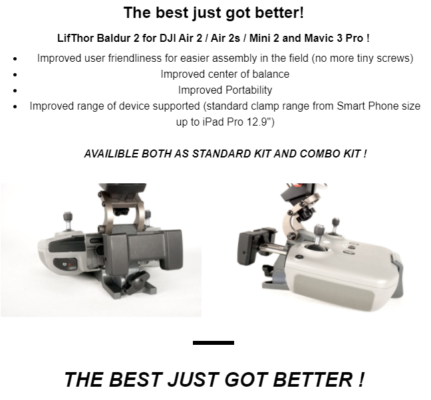 Note: All devices such as iPad, tablet, iPhone, Tripltek, and other phones and devices are NOT included, and are only shown for reference.  ConnecThor device cords are also sold separately, OR included if you purchase the combo version.
For any questions regarding this or any other Thor's Drone World product, email us direct at: [email protected]
---
Only logged in customers who have purchased this product may leave a review.