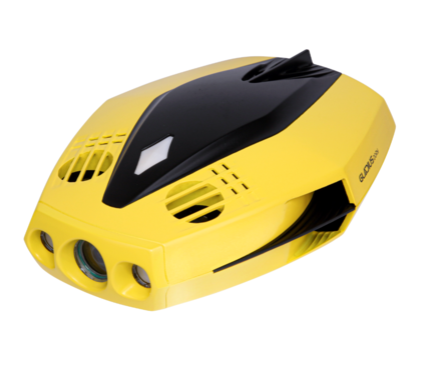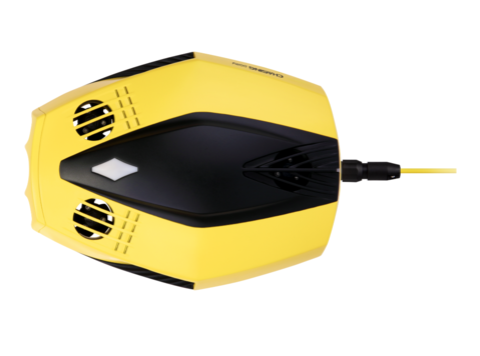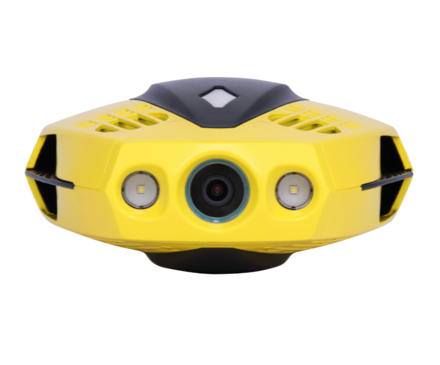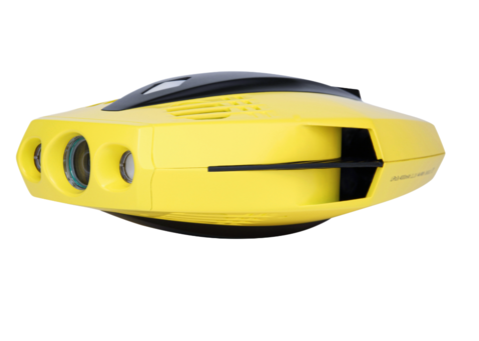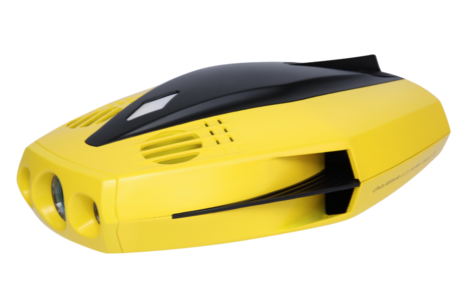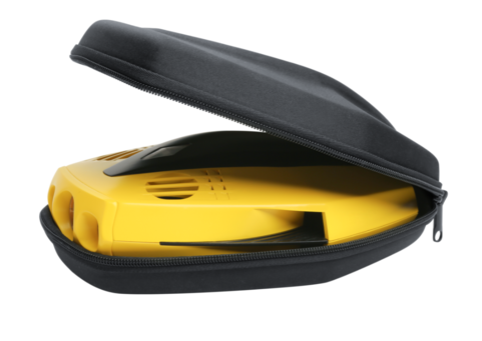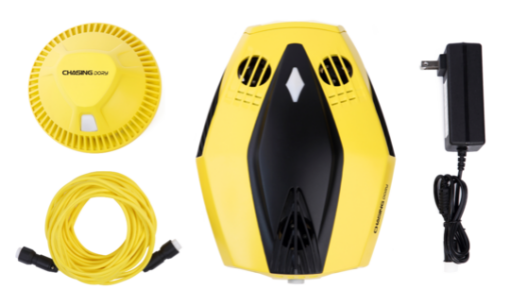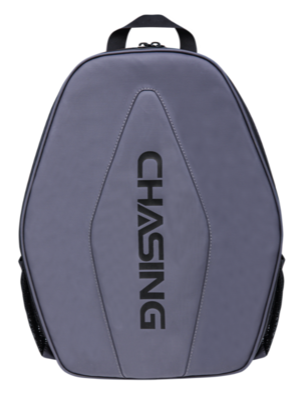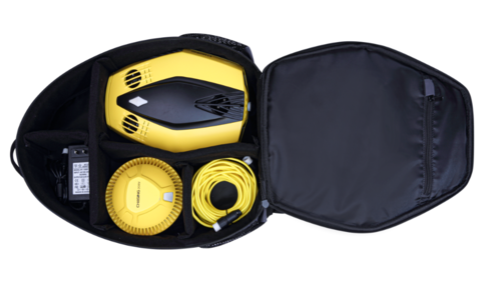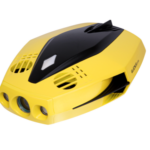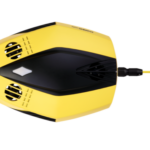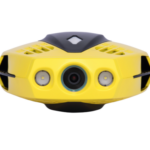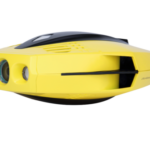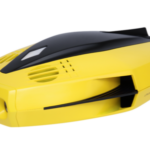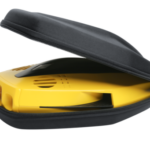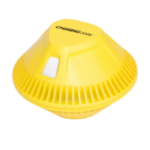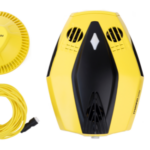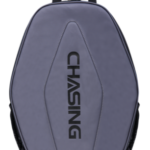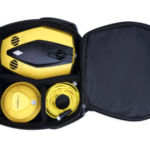 Chasing Dory – Rental
$0.00
Rent me today!  For as low as $34/day (w/ 7-Day rental)
Basic Liability Insurance included with rental
Rental Damage insurance available
Depth Rating: 49′
49′ Tether to Wi-Fi Buoy
Wi-Fi Stream from Buoy, 49′ Range
Control from Smartphone
2MP Photos, 1920 x 1080 Video at 30 fps
f/1.6 Lens for Low-Light Conditions
45° Up or Down Tilt Lock
Two 250-Lumen Lights, 4000K-5000K
1-Hour Runtime, 2-Hour Charge Time
Compact at 9.7 x 7.4 x 3.6″
Description
Chasing Dory – Rental
Introduction to drone rentals by Madison Area Drone Service:
Our goal is to make renting drones & similar equipment an easy, fun and safe experience.  We dislike fine print and hidden fees, so all of our agreements and billing fees are easy to understand and easy to view beforehand.  Most of all, we want you and everyone else to be safe while you enjoy your rental.
Basic Liability Insurance is included with every rental.  If you plan to use your drone for a commercial operation or would like the maximum liability coverage for additional peace of mind, this is available at an additional cost.  While the competition leaves you hanging, we make sure you are safe and ready to go before you receive your rental.
Rental Damage Insurance available!  In the unlikely event that your rental is crashed, damaged or otherwise brought back in less than perfect shape, don't worry, you're covered*.  If you really enjoyed your rental and wish you could just keep it, you can!  Our Rent-To-Own* program means that your rental fee is applied to the rental purchase, should you choose to purchase the rental unit within 30-days of your last rental date.  Deciding on a new drone, or just renting one for fun or to get the job done, has never been more easy and affordable.
How it works:
Purchase:
Select the product options above.
Add to cart & check out securely online.
Choose from optional shipping options & checkout.
Sign & return the digital E-File Rental Contract & Rental TOS (or sign & return paper copy in-store, local customers only).
Receive:
Your rental starts once you have received the drone (received = local pickup OR confirmed delivery).
You'll receive your rental in person OR by mail.
Hurray!  Get outside and enjoy flying!  Your rental will arrive fully charged, updated and ready to go.
Return:
When your rental time is up, return the drone in person OR drop it off at a shipping store, by the required return time.
You'll receive your Refundable Deposit fee back, once the rental is returned on-time & in good condition.
For more information, please read the Drone & Equipment Rental Guide HERE.
For additional terms of service, including rental terms, you can read the full website & rental TOS HERE
*Please read Rental Contract and Rental TOS at the time of rental for completion information.
———————————————————————————————————————————————————————
Chasing Dory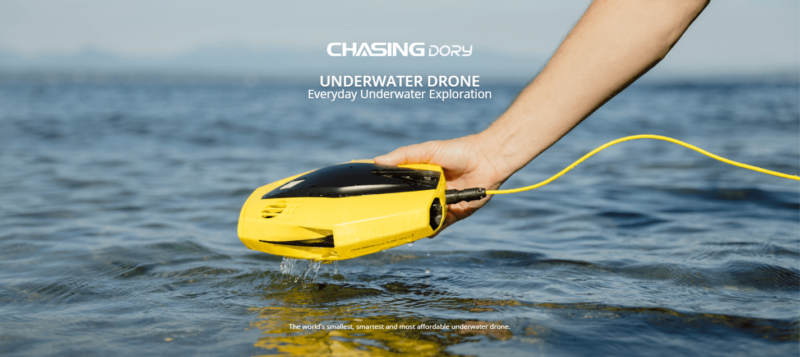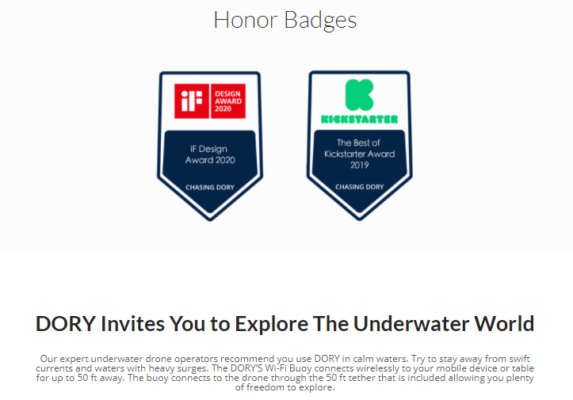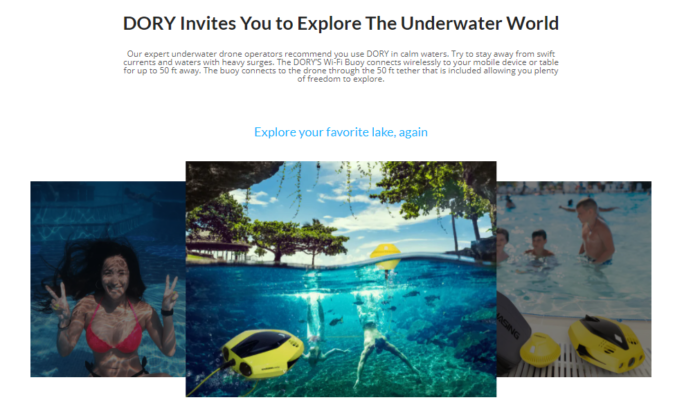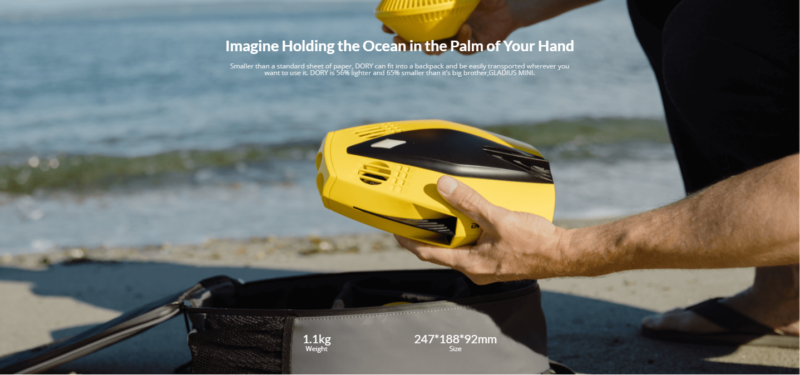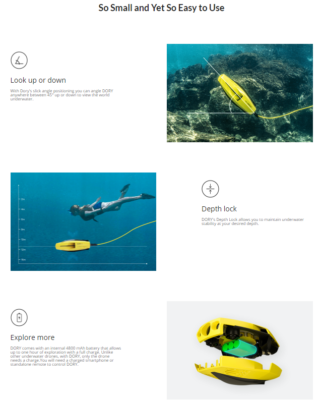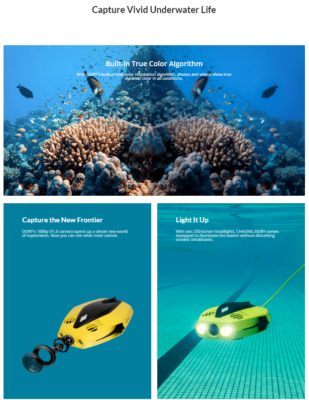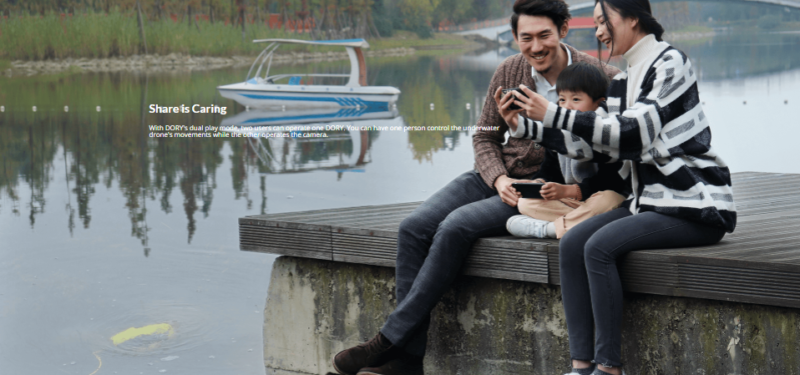 In The Box:

Chasing Dory Specs
Drone
Size: 247 mm*188 mm*92 mm

Weight: 1,1 kg

Max depth: 15 m

Max speed: 1,5 kn

Runtime: 60 min

Battery cycle life: ≥300times
Sensor
IMU: 3 axis gyro/accelerometer/compass

Depth sensor: ≤± 0.5 m

Temperature sensor: ≤± 2℃
Buoy
Size: 130mm*130mm*88mm

Weight: 160 g

Storage: 16 G

Max WiFi distance: 15 m
Charger
Power: 12.6 V 1.8 A

Charging time: 2 hour
Camera
CMOS: 1/2.9-inch

Lens: f/1.6

Focus: 4 mm

ISO Range: 100-3200

FOV: 100°

Max Resolution: 2M (1920*1080)

Format: JPEG

Video: FHD: 1920*1080 30FPS

Video stream: 4M

Video format: MP4
LED
Brightness: 2*250 Lumens

Color temperature: 4000K-5000K

CRI: 80
---
Only logged in customers who have purchased this product may leave a review.