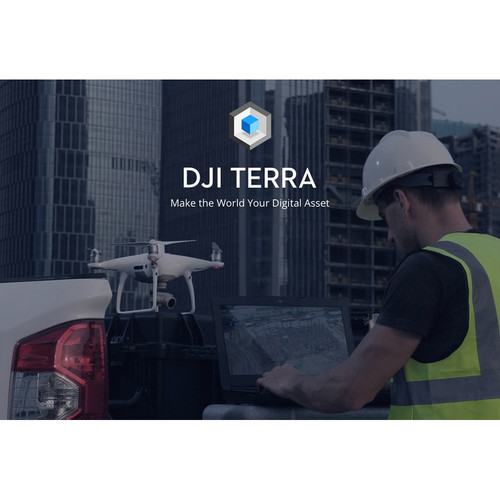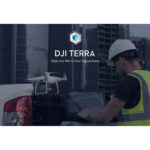 DJI Terra Pro Mapping Software (Perpetual License, 3 Devices)
-
For DJI Phantom 4 Drones
Ideal for Industrial & Professional Use
Waypoints, Area & Oblique Mission Types
2D & 3D Model Reconstruction
Real-Time 2D Orthomosaic Mapping
Measurement of 2D & 3D Objects
Post Annotations to Existing Models
KML File Importing
Perpetual License
Description
Additional information
Reviews (0)
Description
DJI Terra Pro Mapping Software Overview
With DJI Terra Pro Mapping Software and a compatible Phantom 4 drone, you can fly detailed aerial missions over specific areas, creating digital representations of what you see in 2D and 3D models. You can then process those images to help you in a variety of industrial and professional applications such as construction, infrastructure, or agriculture.
With Terra's analysis capabilities, you can acquire essential data on the structures and areas you've captured. Measure dimensions, distance, and more. You can even create annotation labels on your images to better communicate data with multiple teams or track them over time.
Phantom 4 Compatibility
DJI Terra software works with the following DJI Phantom 4 drones:
Phantom 4
Phantom 4 Advanced
Phantom 4 Pro
Phantom 4 Pro v2.0
Phantom 4 Pro+ v2.0
Phantom 4 RTK
Industrial and Professional Uses
Public safety: Rapidly gather critical on-site information.
Construction: Collect, measure, and analyze data with accuracy across projects.
Infrastructure: Perform easier inspections on complex structures.
Agriculture: Get in-depth coverage of your crops to help improve yields.
Filming: Previsualize your shots and locations to improve team workflow.
Mission Types
Waypoints: Create specific flight paths using adjustable parameters such as altitude, speed, gimbal pitch angle, heading, and more; use 3D visualization on existing 3D models for plotting more complex paths.
Area: Tap the screen to highlight a target area and let Terra automate the flight path over it.
Oblique: Similar to Area, but lets you adjust the angle of the camera for capturing 3D model data of the targeted area
Mapping
Real-time mapping: Quickly generate a 2D orthomosaic of your selected area in real time.
2D reconstruction: Create a high-resolution orthomosaic to enable more detailed and accurate measurements.
3D reconstruction: Create more realistic representations of areas and structures with 3D models
Data Analysis
2D and 3D measurements: Tap your 2D and 3D images to record coordinates and measure distance, area, or volume.
Annotation: Edit measurement labels directly on model images for reporting and project communication.
Photo inspection: Closely inspect captured images in Terra to spot issues that need addressing in the real world.
KML File Importing
Terra accepts KML files as another method of creating flight paths.
3-Device Login
With this version of Terra mapping software, you can log into your Terra account on up to three different computers simultaneously. If you're logged into your account on three different devices, you can log into a fourth machine only when you log out of one of the previous devices.